Romain Jerome is well associated with the Titanic. JR CEO Mr Manuel Emch was in town recently and I manage to catch up with him to have a better understanding of the watches, the brand and the man.
Manuel was candid and he told me about how the brand has moved on from very negative vibes to what he calls positive provocation. To be different, one needs to be provocative but in a positive way. The brand chooses to use different materials like steel from the Titanic and moon dust and blend culture into their products.
I was interested in how the case of the Titanic DNA watches are made. Manuel said a piece of steel used to build the Titanic is the starting point. Melted down and mixed with more steel, the material is then shaped into the case and then treated to prevent further oxidation. Then it is coated with PVD to stabilize the material.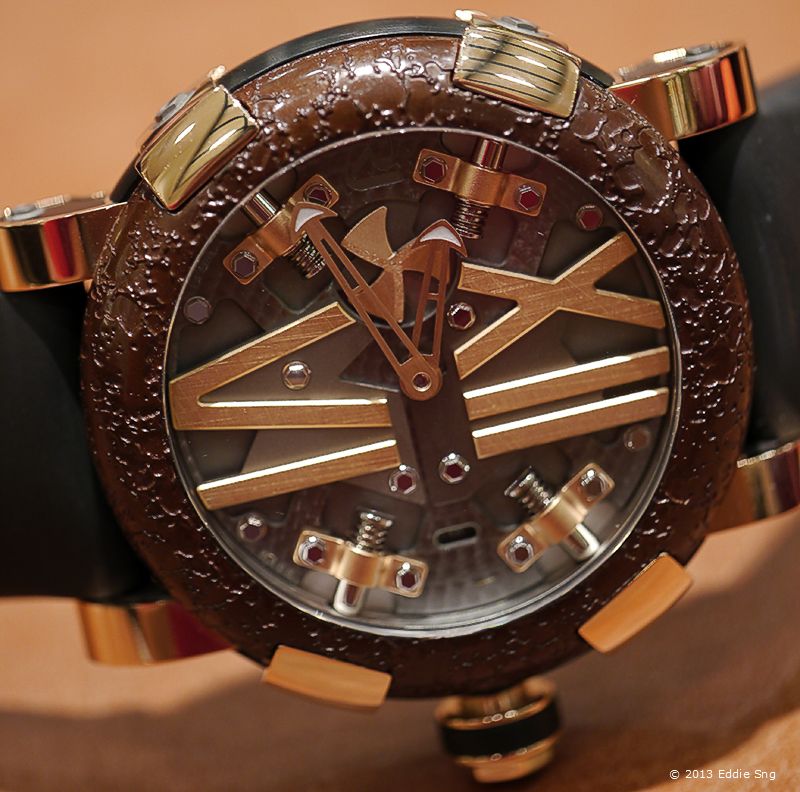 Featured here is the Titanic-DNA Steampunk Red Auto. Measuring 50mm across, the numbers 12 and 6 are "unfinished". Coming in several iterations, I like this one best.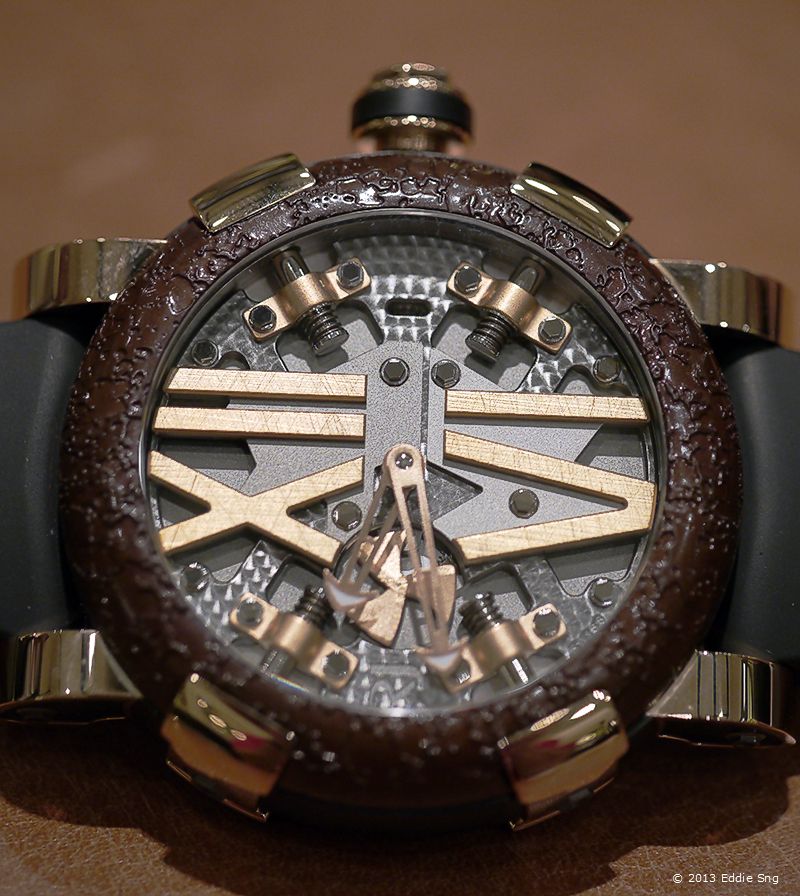 The solid case back of the watch explains the materials used - gold, steel and titanium. I believe the automatic movement beating inside is a Sellita.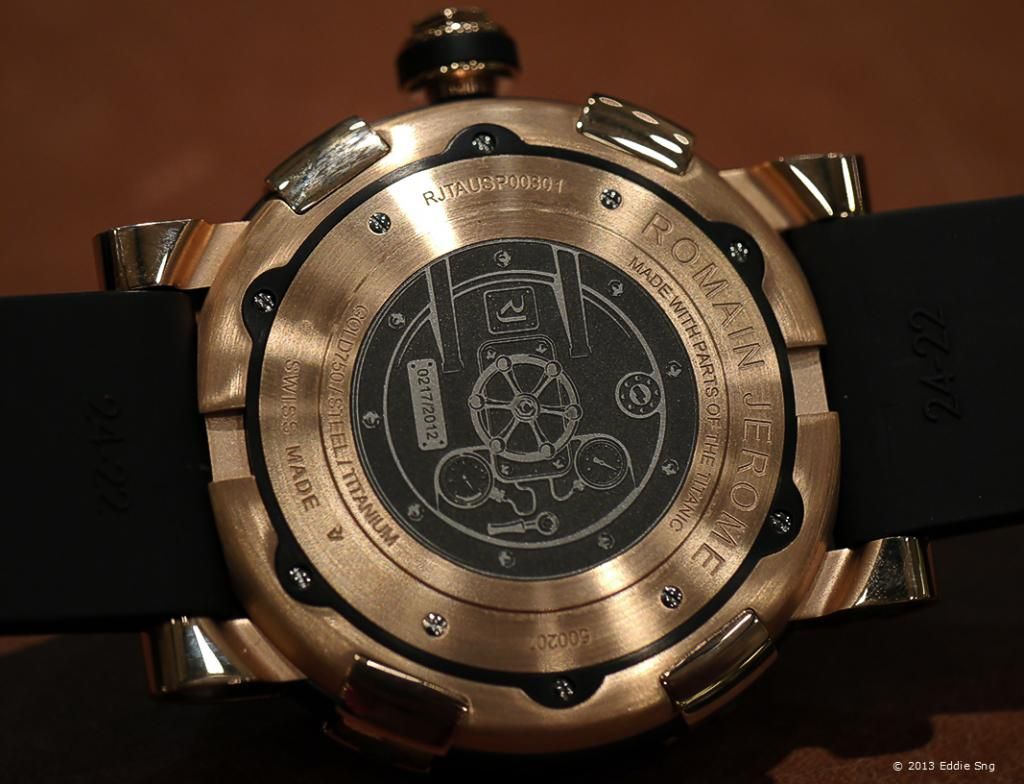 The next range is the Moon DNA range and I took to the Skylab. Limited to 99 pieces and coming in three variants, I like the steel version best. Well, Manuel tells me they managed to get their hands on some parts from the Apollo 11 and used it for the case.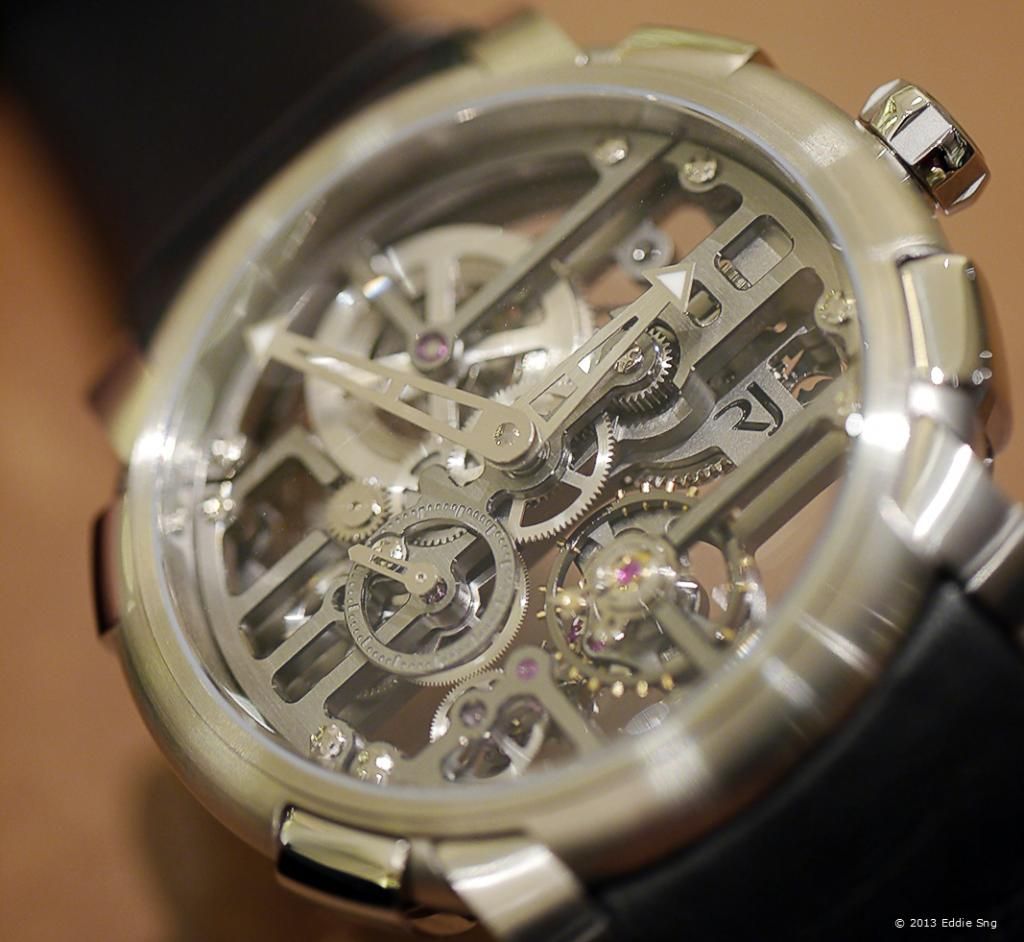 The skeleton watch is 44mm with a satin finish. Other than the case, the watch is very unlike RJ. Simple and elegant.

At the six o'clock position is the balance wheel and when beating, looks like a flying tourbillon. The watch is rather well finished.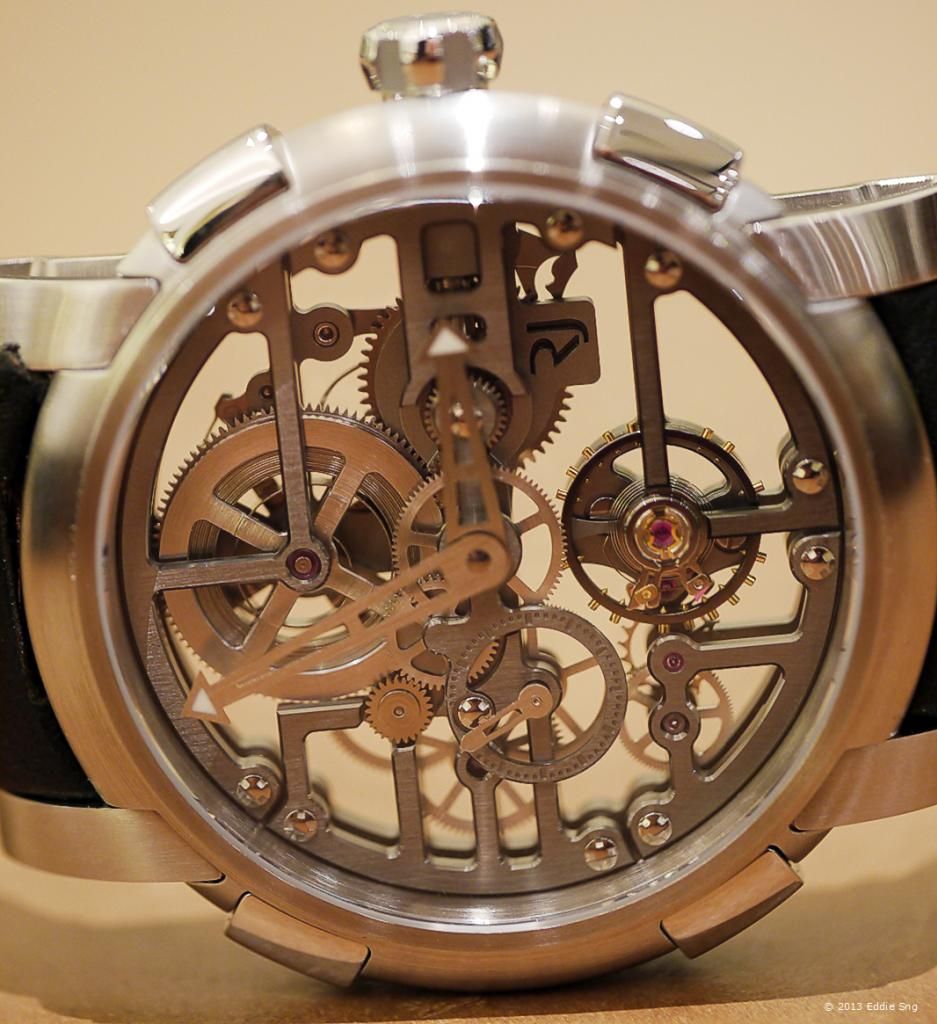 And now the black PVD version.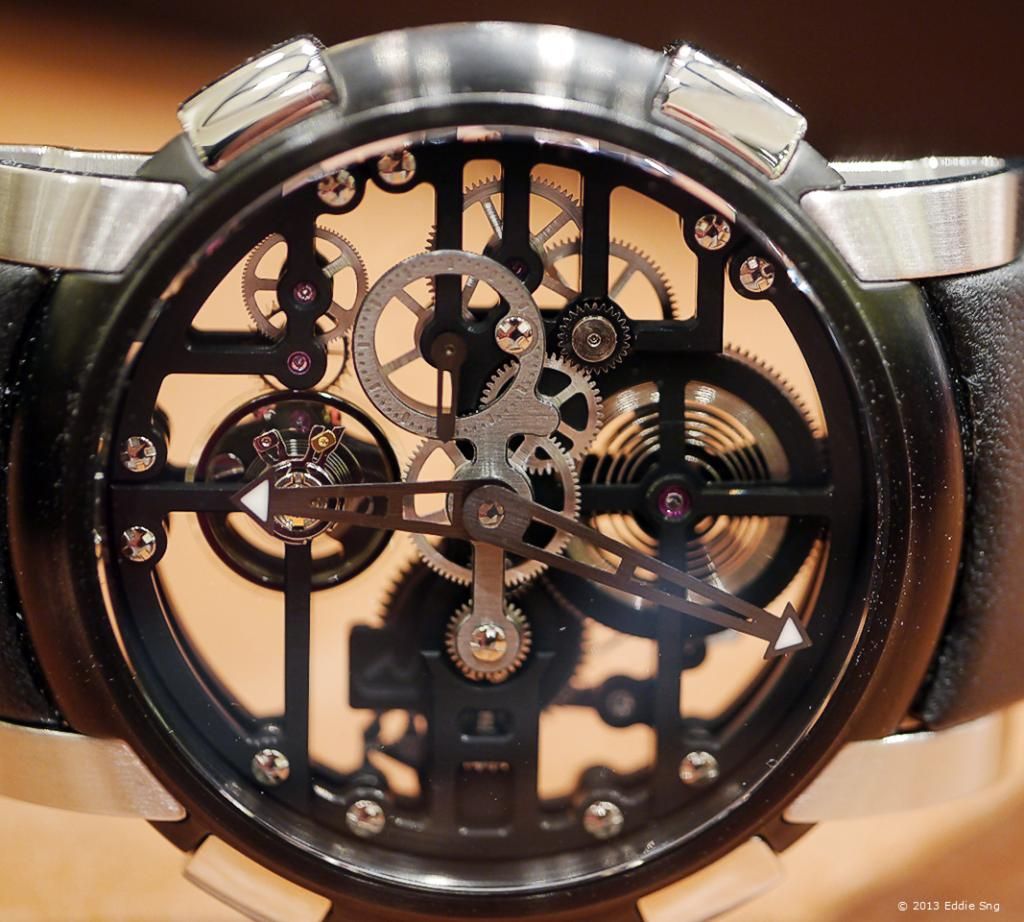 And a wrist shot of the black.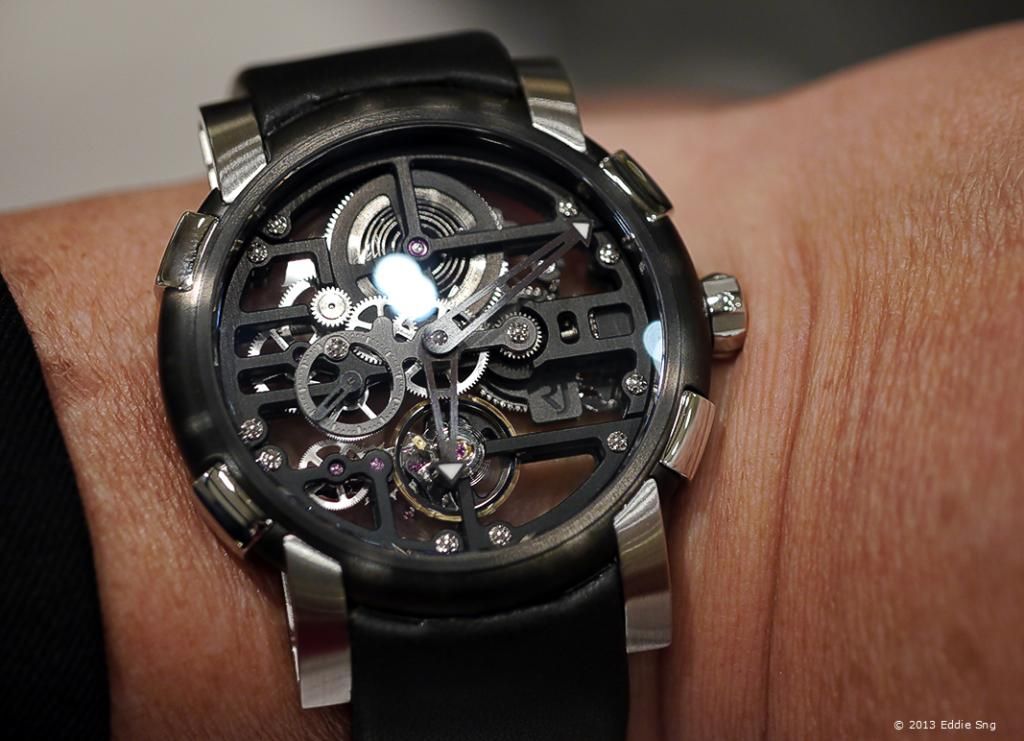 One more look at the watch. Notice the lugs - they are hollowed out and see through.

More about lugs and a special collection of Romain Jerome watches in a follow up post. Thanks to the Hour Glass for arranging the interview.