I thinkI have said this several times - if it is meant to be, then it is meant to be. In this case, I owe thanks to Massi who alerted me to the new Limited Edition of the Seiko Monster - the Sun & the Moon.
Thailand is probably the land with the most Limited Edition Monsters and this time around, two were released - the Sun and Moon. In almost every major department store in Bangkok whether it was Zen or Central or even in the shops of MBK, almost every shop had the Sun.

But what about the Moon? Search and search and most of the shops only could tell me "No Stock". Some don't even know there was a Moon edition. Not until I was at the airport… Yes, at the airport on the way back to Singapore and what did I find in the Duty Free Shop? The Moon Monster LE!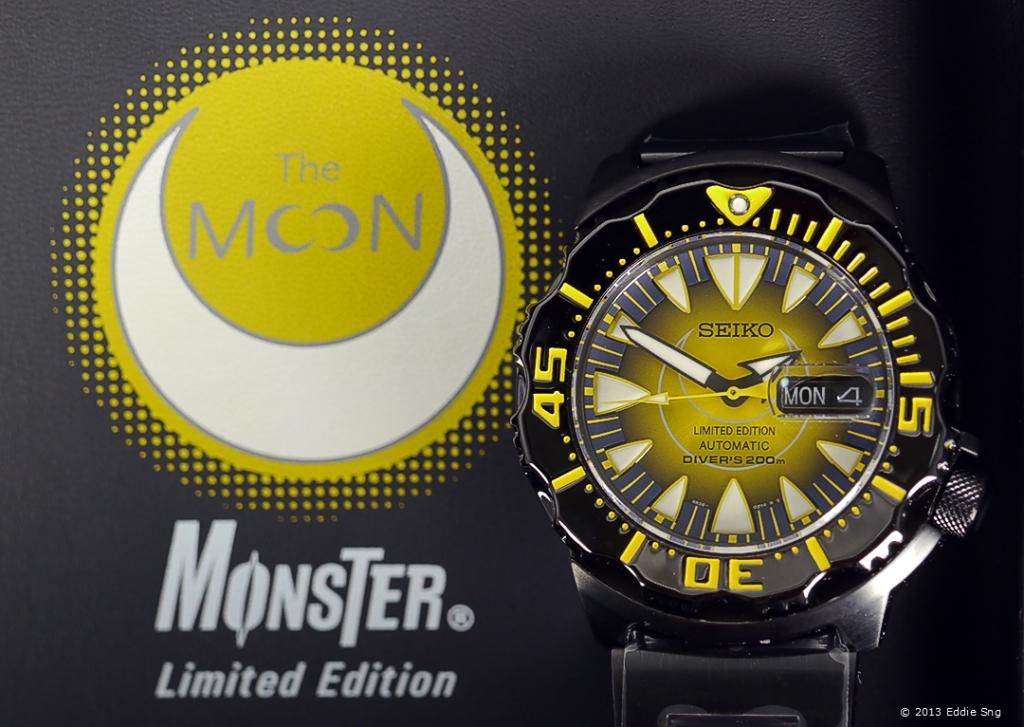 I found the dial of the Sun Monster a little too crowded so I gave it a miss. But when I saw the Moon, I knew I had to get it. Even my son liked it. I suspect that it being a yellow dial sold out rather quickly as yellow is the colour of the Royal family in Thailand.

I have seen pictures of the Moon Monster and although it looks nice, it is nicer in the metal. It comes with a highly polished black bezel.

The seconds hand is a matching yellow to the dial, the markers and the numbers.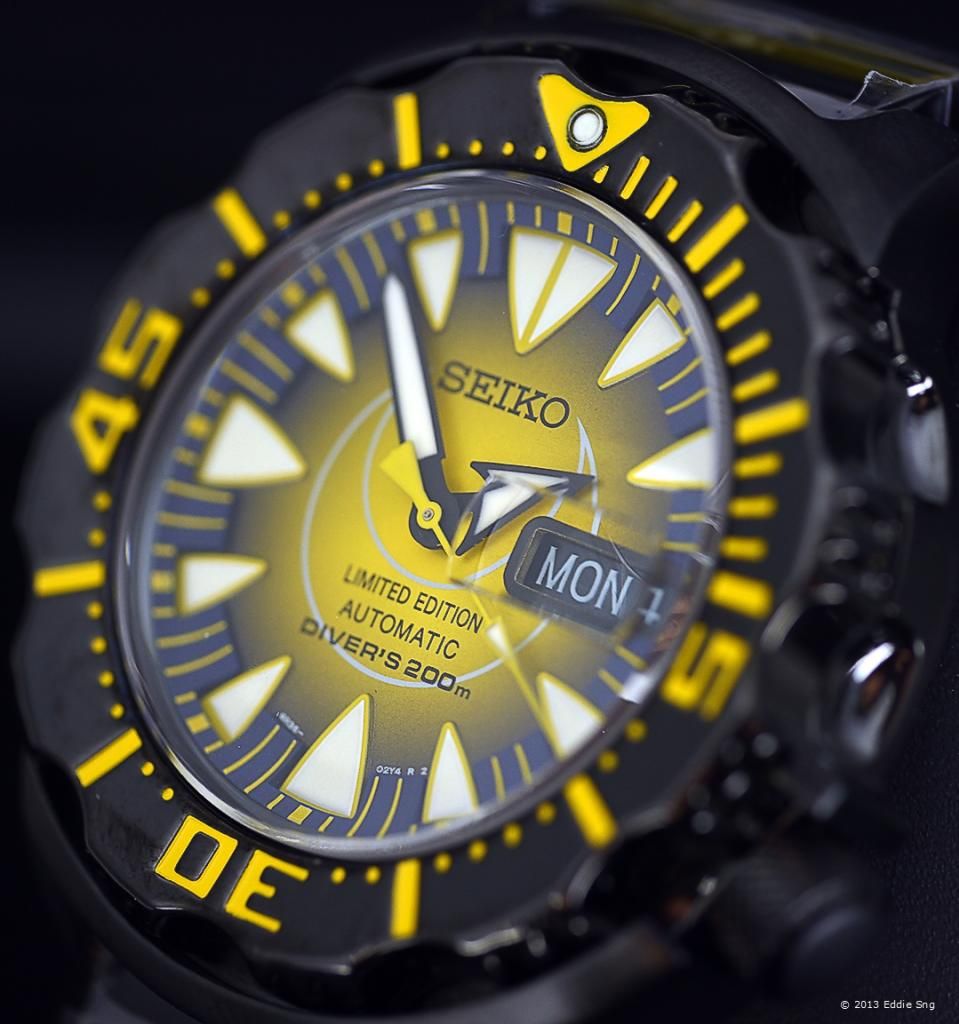 What a find! Did not hesitate just in case someone else behind me also wanted the same watch. So the credit card came out… THB24,500 poorer. But definitely a satisfied purchase. Even comes with a matching carrying bag.

Engraved at the back shows the watch is limited to 1313 pieces and comes with the hacking Calibre 4R36.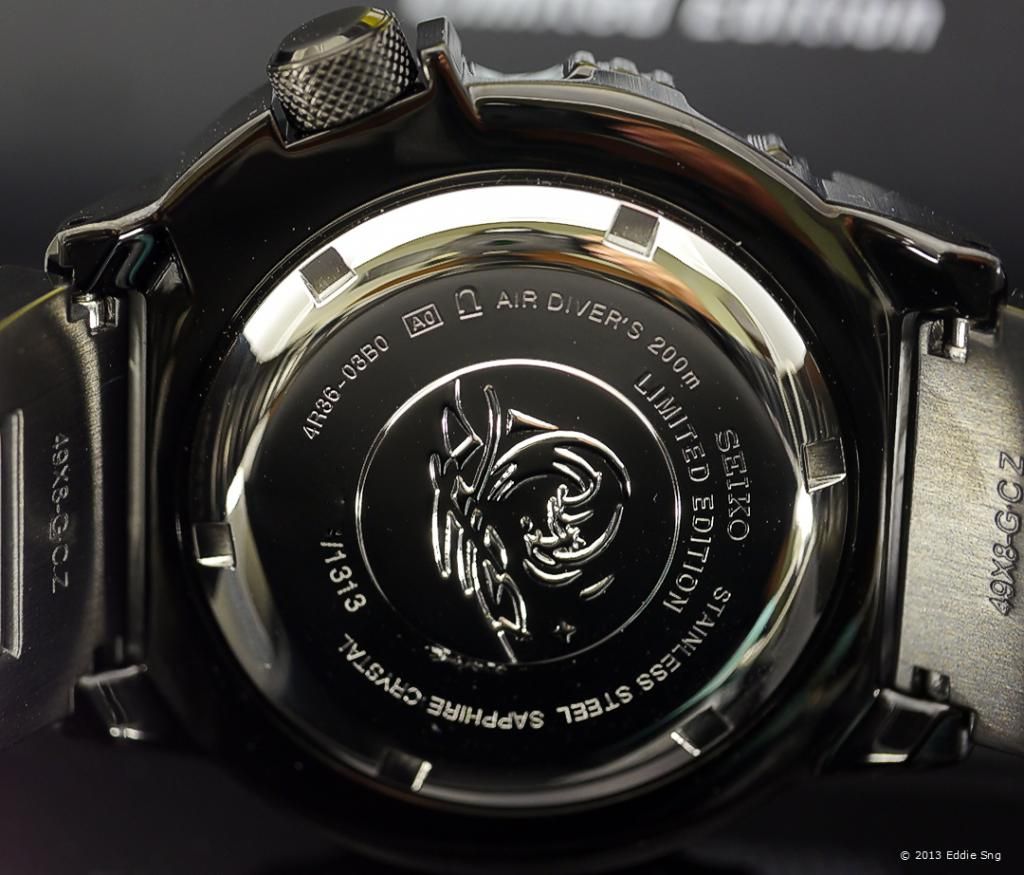 Now wouldn't that fit nicely with a black/yellow Nato Strap? Or maybe a black croc with yellow stitching?