The Singapore Lange Connoisseurs Lunch was hosted by Michelle and her dedicated team from Lange Singapore. And the lunch was hosted at Yakitori Enmaru at Ion.
Like they say, some things are lost in translation. For example the name… Mr. Lange became Mr. Range.

I thought it was cute so I took a wrist shot of my companions… venture a guess whose wrists/watches these are?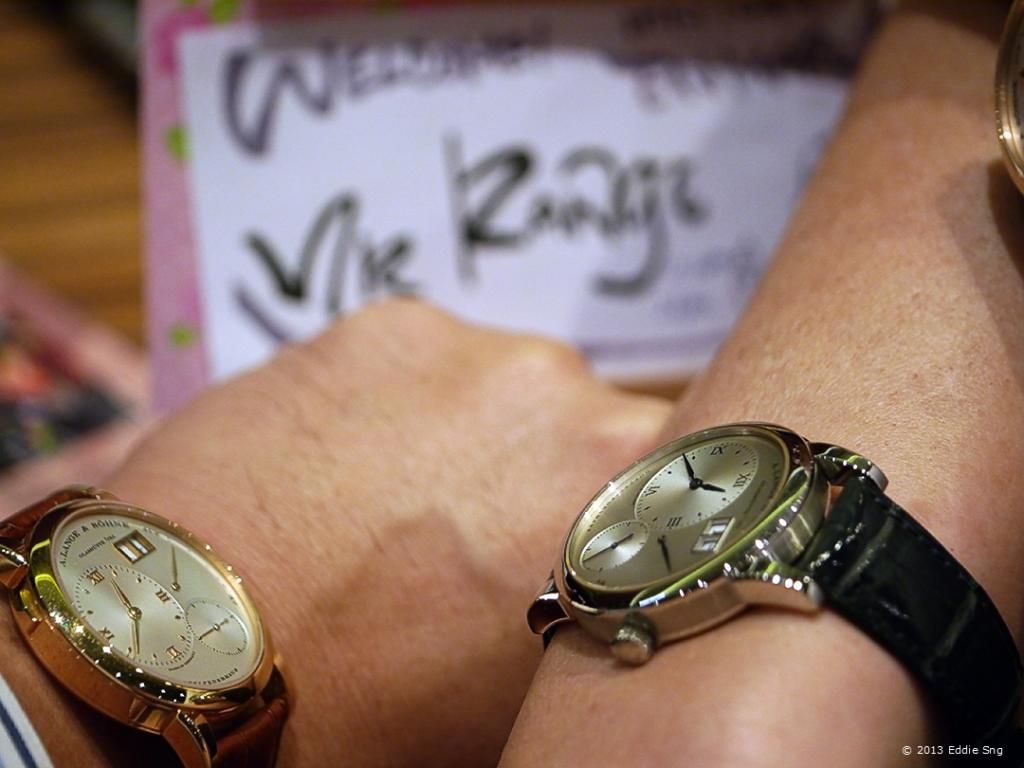 And then my Range 1 on a Lange stand...

Seated beside me is the owners of a Rose Gold Black Dial Datograph. My preferred combination for the Datograph. Some call it the Dufour Datograph or the Dufourgraph. I absolutely love this watch. Just waiting for the right time when it is available and at the right price. Although it is not a Limited Edition piece, the RGBD version is rather rare.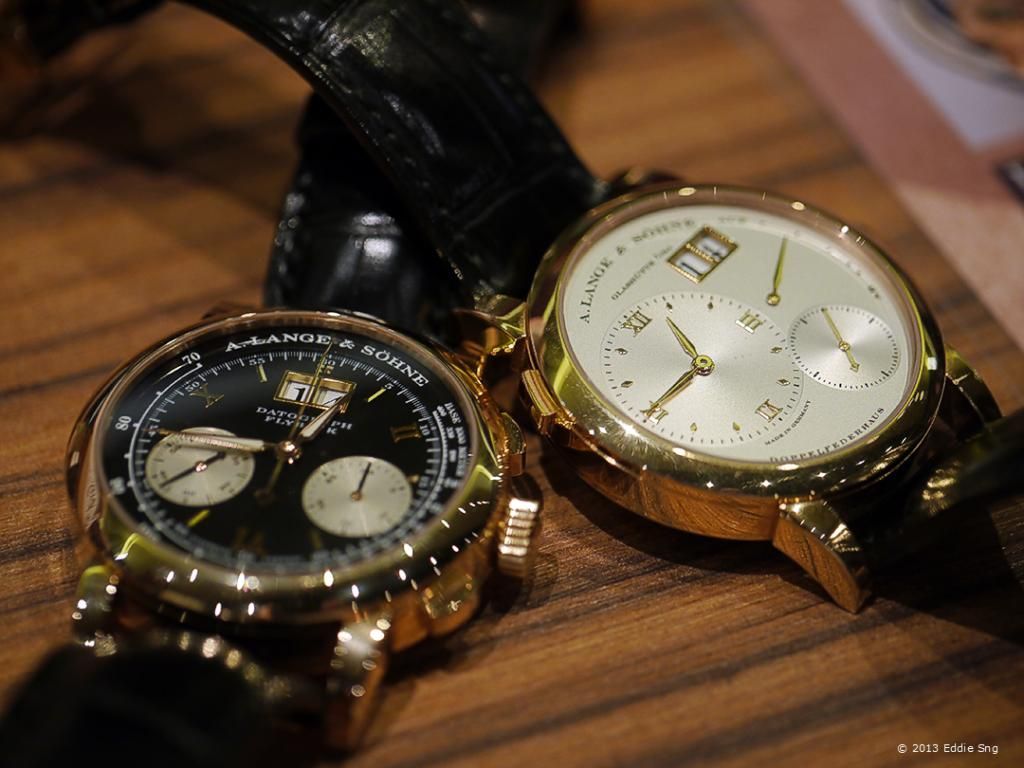 And perhaps the oldest Lange at the gathering that afternoon. A Lange pocket watch with an enamel dial. Serial number has it dated back to 1908.

And before I forget why we were there, here is the food! Peter ordered the Chirashi sushi.

Larry had the ginger pork.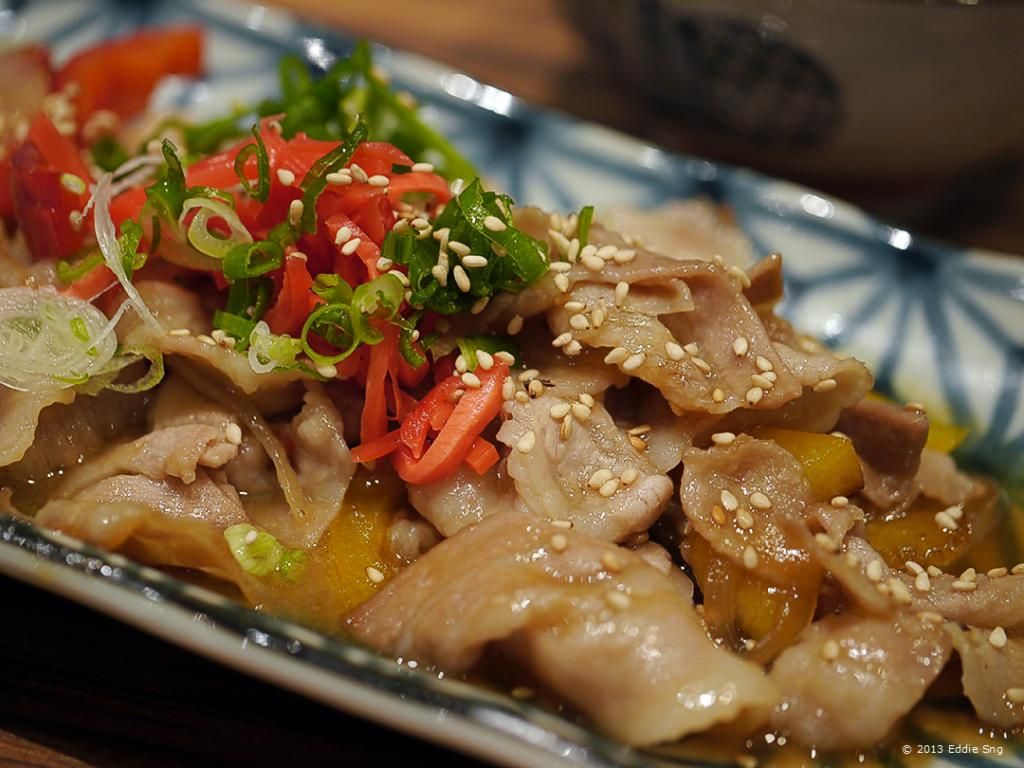 Terence had the beef. Understand the beef is tender and well cooked.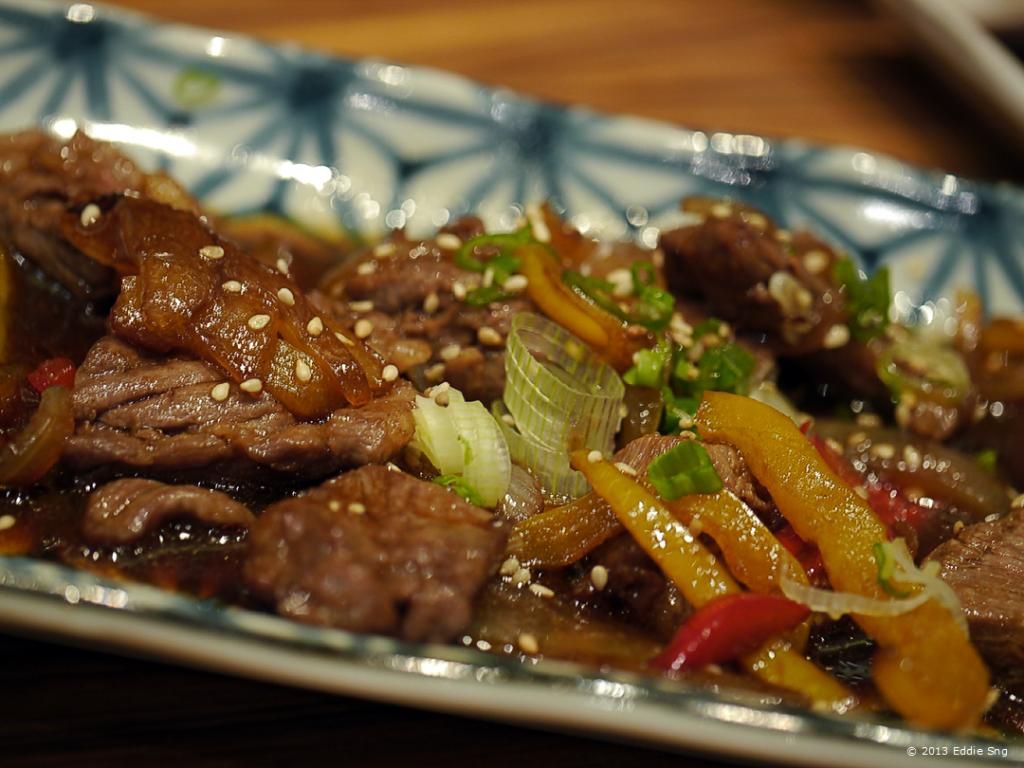 Kee Siew and I had the yakitori. Good stuff since this is after all a Yakitori restaurant.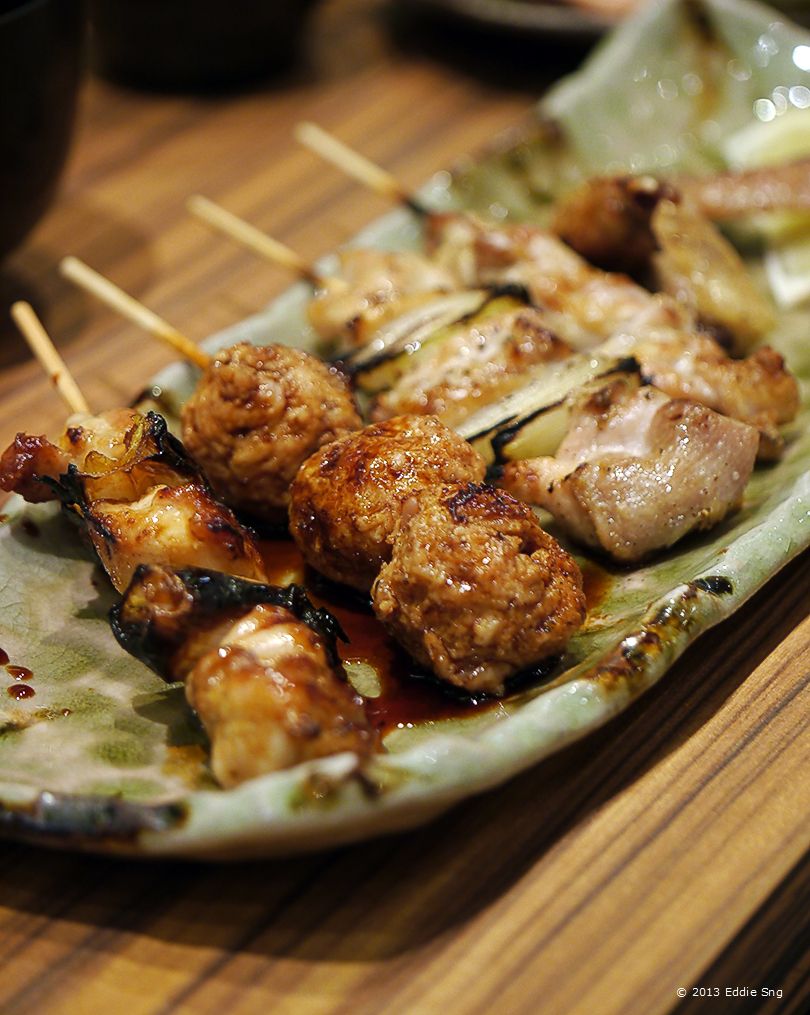 And the band of brothers! Chap kor anyone?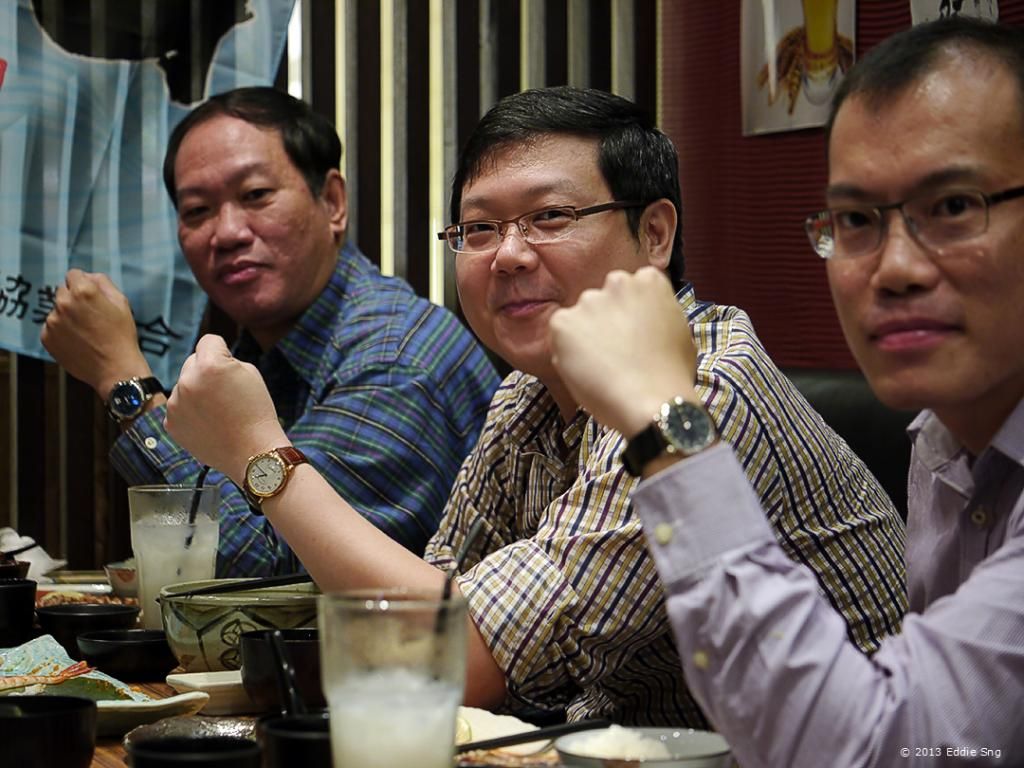 Brothers in arms. I love the 1815 - slim and elegant.

And before we knew it, lunch was over and we headed down to the Ion Boutique. Couldn't resist so I asked for all the brothers to lay down their watches…a million dollar tray.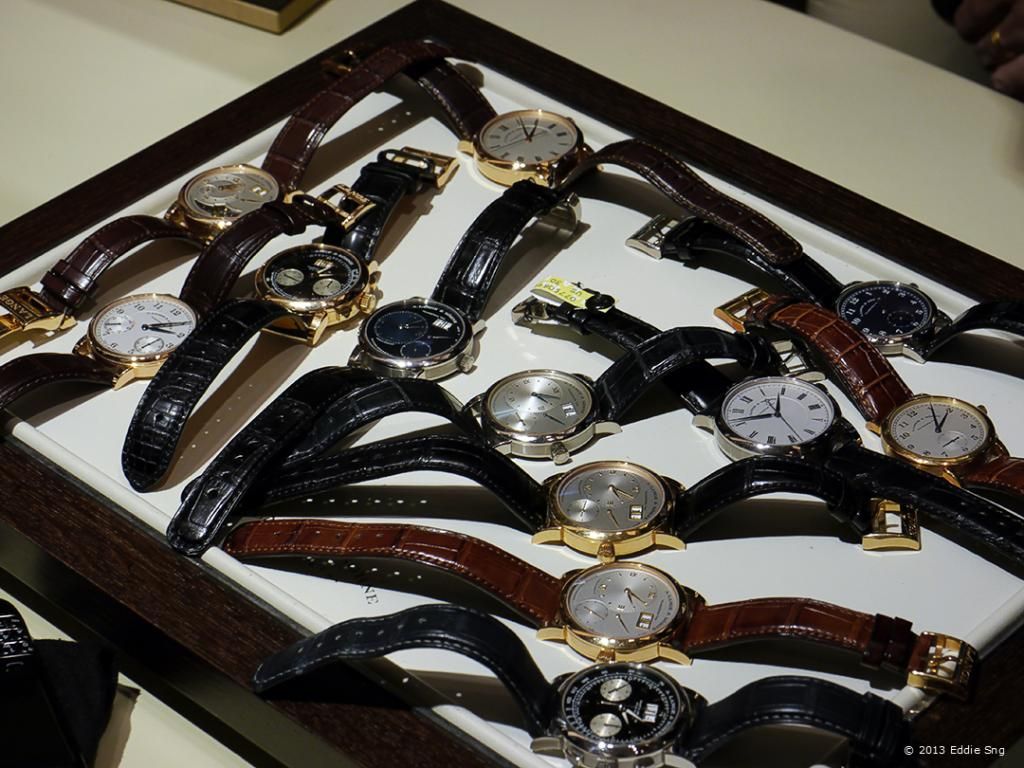 A different look at the watches on display.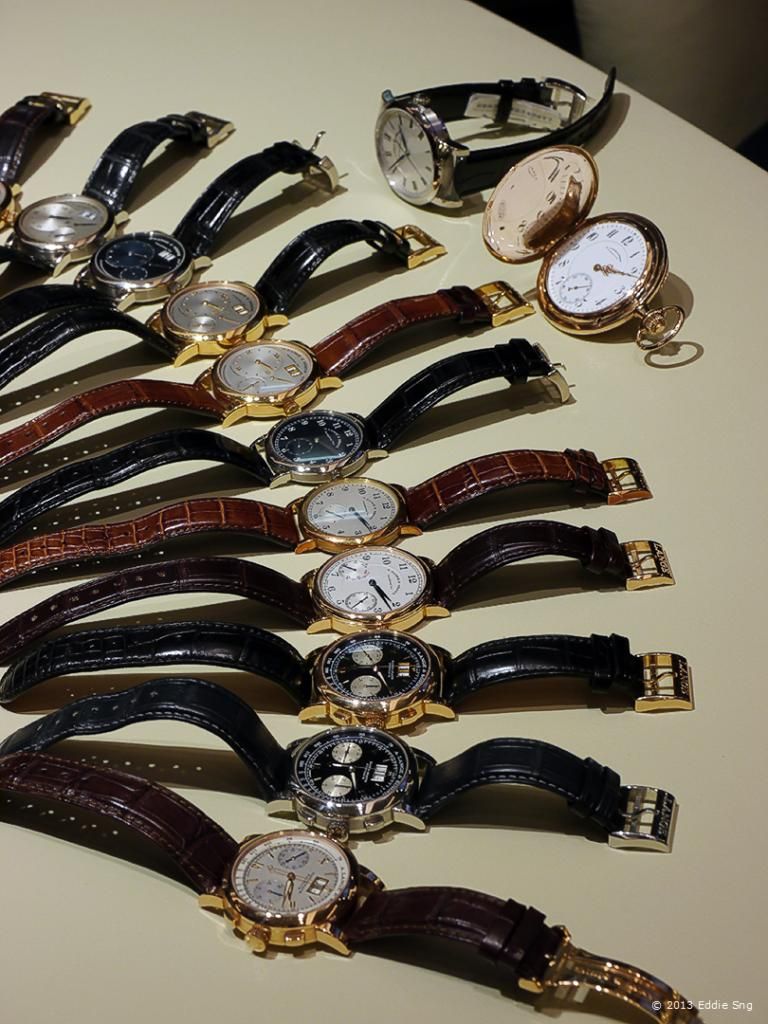 A trio of Datograph - how often you see so many versions of the Datograph. For a moment, we had more variety than the boutique.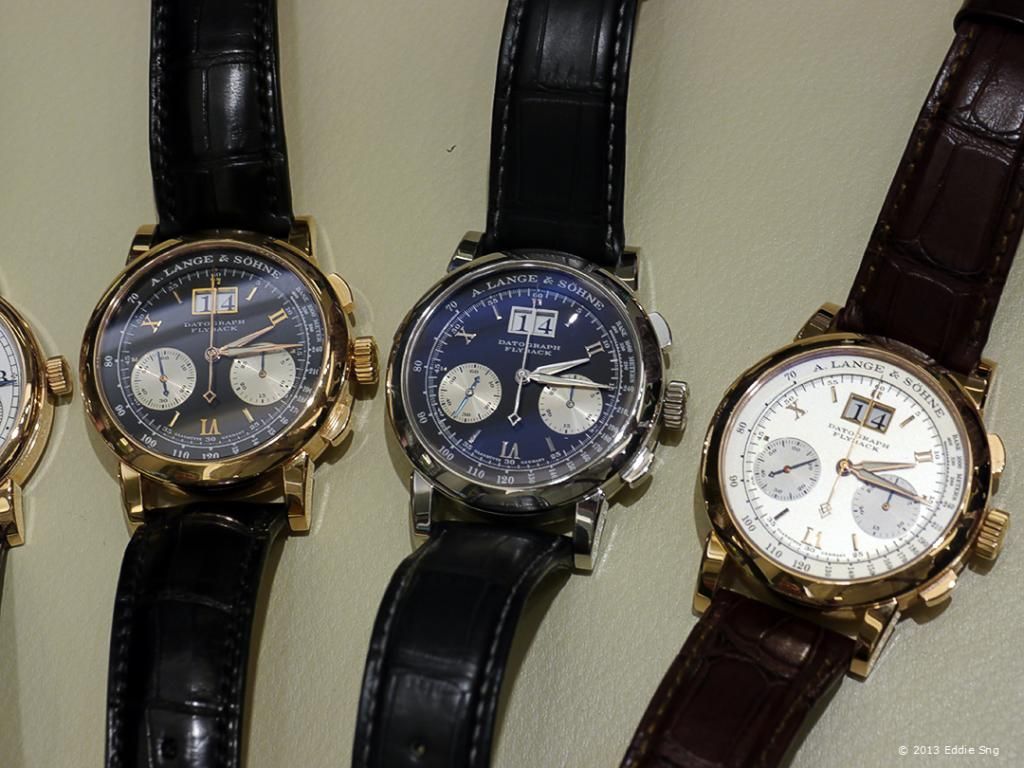 And the highlight of the tray must be the Lange 1 Tourbillon. One can only dream of owning such a rare beauty. So I admire only...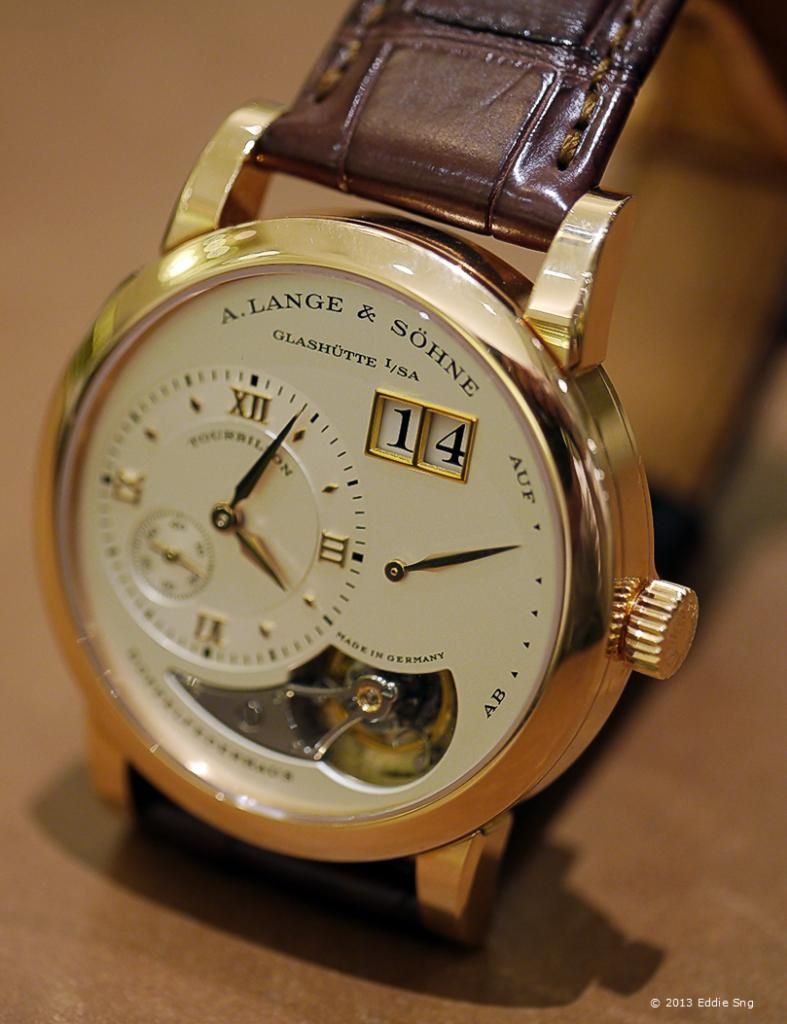 Many thanks again to the team from A. Lange & Sohne. Hope we can do another one real soon. In the meantime, I continue to dream about the Lange 1 Tourbillon and search for the RGBD Datograph.