SevenFriday - a rather odd name for a brand. But I guess if you wanted to make a seriously fun watch, why not give it a fun name too?
TGIF - Thank God Its Friday is probably the most apt description of the philosophy of the brand. Why have one Friday when you can have Seven of it in a week? Hence the name SevenFriday. The watch design gets their inspiration from industrial design - printing machines I believe. Comes in a square boxy shape, they have three lines the P1, P2 and P3. Featured here is the P2-1 Industrial Revolution.

The watch comes in a wooden box with the words "Fresh from the press". Very industrial looking and definitely befitting the design.

The P2-1 comes with a dark grey PVD coated steel case, the ring is rose gold and gives a nice contrast. The seconds subdial (disc) is located at the 5 O'Clock position and the 24 Hours indicator disc at the 9 O'Clock. It also features an opening at 7 O'Clock to show off the balance wheel giving the watch a nice animation feel to it.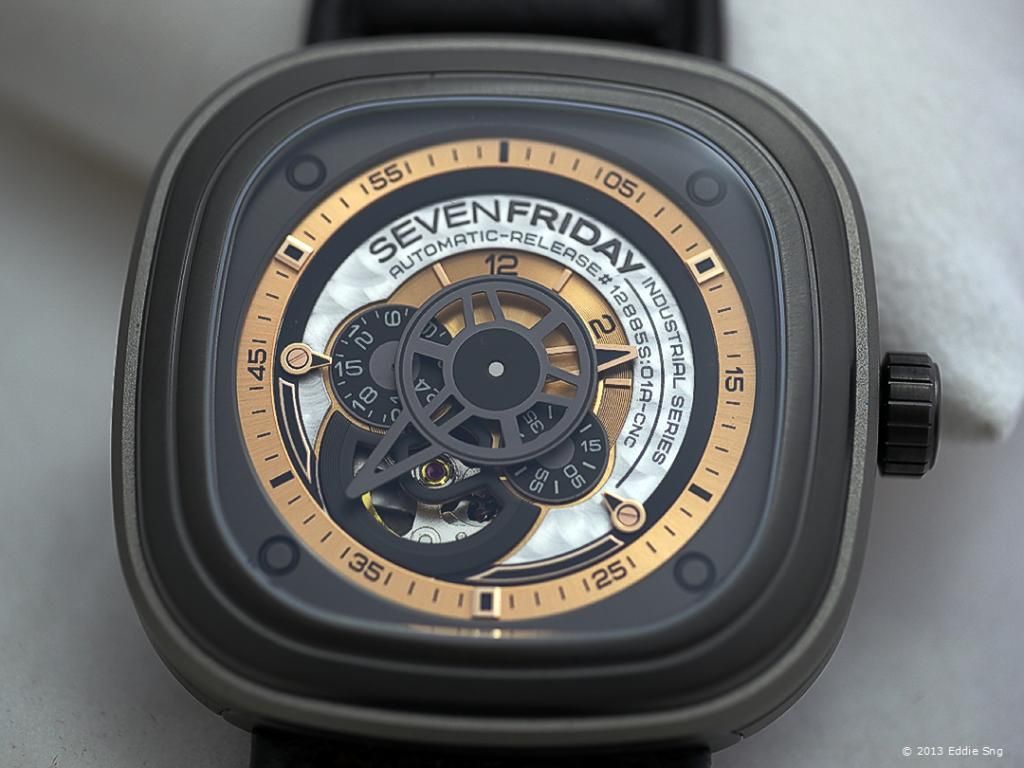 The back is closed with the engraving showing the details of the watch. Beating inside is a Miyota 82S7 movement and they are not shy about stating the origins of the movement.

I am rather surprised by the level of finish for a watch in this price category. I think it is great value for money unlike many other Swiss brands who charge substantially more just because it is "Swiss Made".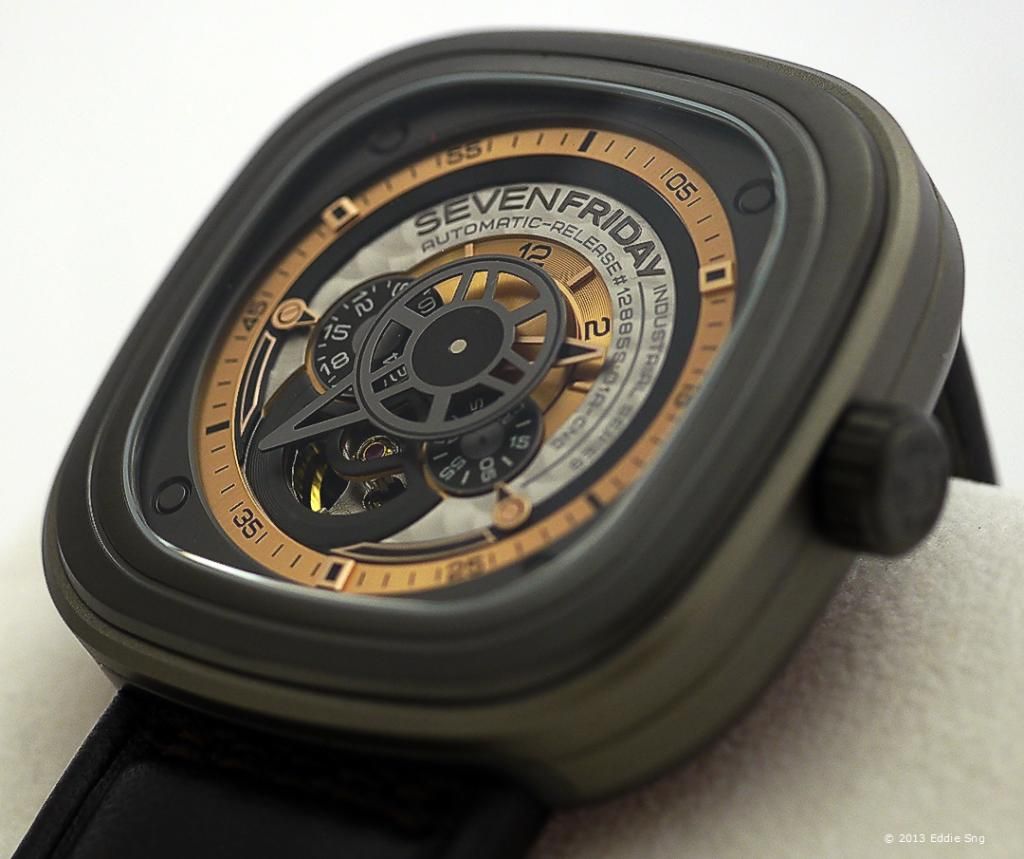 I also bought the P1-2, the Pure White. To me, it represents the purity of the range.

Not only is the watch case white, the matching leather strap is also white.

As with all the other models, the 7 O'Clock window shows the balance wheel in action.

The steel buckle has the words engraved on the back.

Personally, I prefer the Pure White. I don't normally like white watches but in the case of the SevenFriday P1-2, fell in love with it at first sight.

Somehow, the overall white dial with gold indices and black words work for me.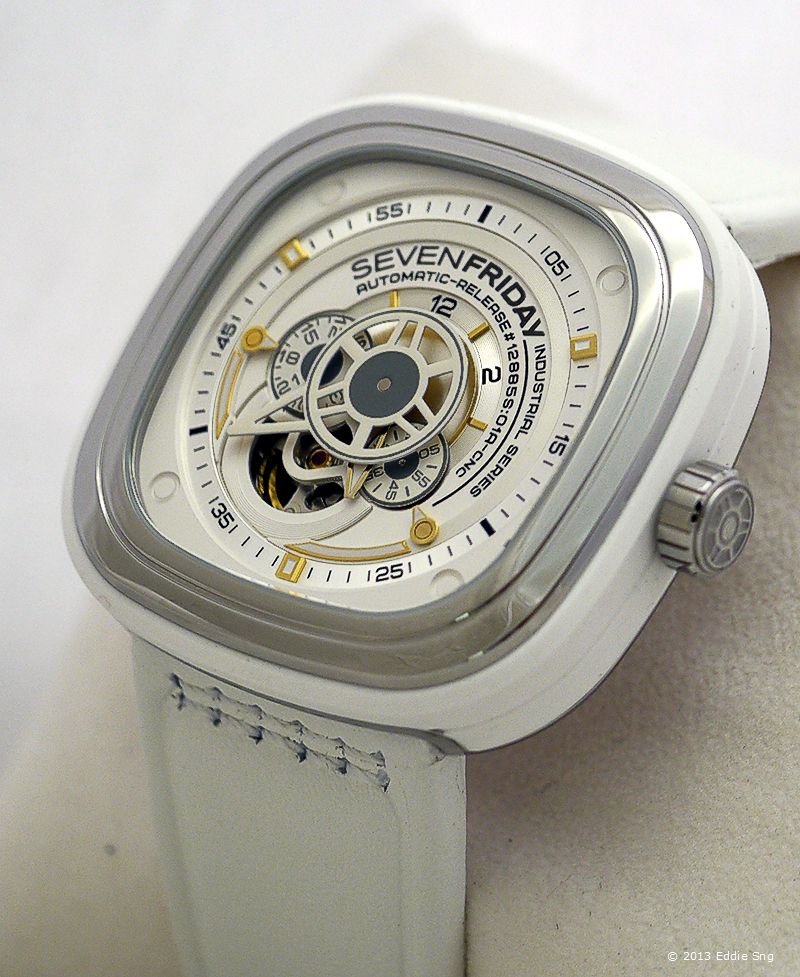 I also like the Limited Edition P3-2 which comes with a Canadian wood case ring. Long sold out, I continue to hunt this one down. But from a legibility perspective, the Pure White is the one for me. For more information check out their website SevenFriday.