The Omega Speedmaster Pro - dubbed it the Moon Watch. According to Omega, the Speedy is the only watch that has gone to the moon and back.
Iconic is how I will describe this watch and a friend of mine happen to purchase this release - the Apollo 15 version of the Speedmaster Pro. I had actually bought it for myself but my friend had wanted this so I gave it up - but not before shooting some photos of this piece.

This version comes with a presentation box with the badge.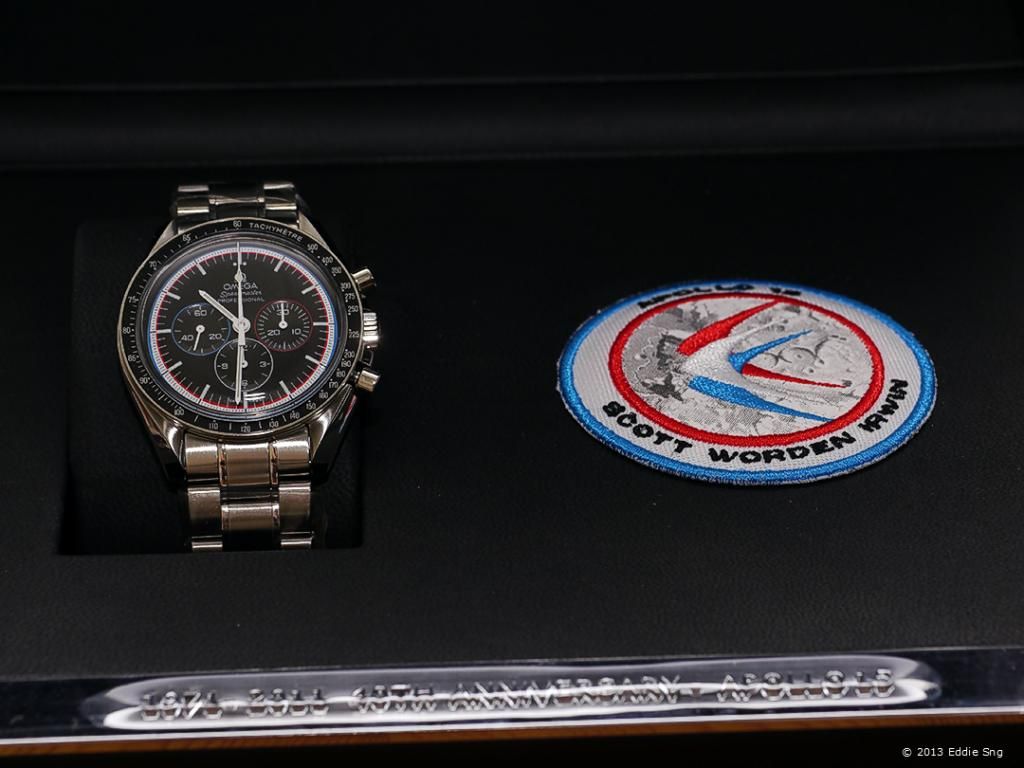 What makes the watch a little more outstanding is the colored rings on the sub-dial. And on closer examination, you can also see the Omega logo etched on the front glass.

And I hunt for the Apollo 15 again.