There is such a thing as coincidences in this world.
Read more about my chance encounter at the Deployant website with Mr. Gerhard Baumgartner seen here standing by one of the vintage clocks he restored.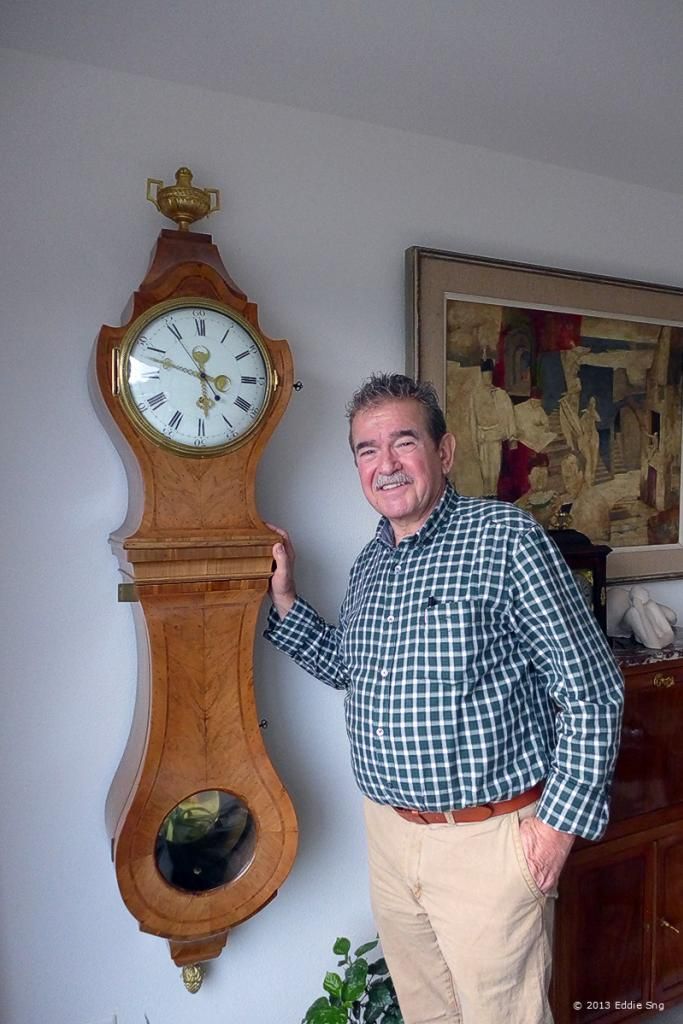 Mr. Baumgartner may be reached at baumgartner.pendulier@bluewin.ch. I thank Mr. Baumgartner for this hospitality and wish him well.