JnS Handcrafted strap has come a long way and by the looks of things, I believe Jason and Sherron are doing well. They recently moved into a retail space located at Far East Shopping Centre.
The new outlet is catering for the walk-in clientele for their custom handcrafted straps. Also featuring in the new shop are some shoes and bags. They did a "soft-opening" of their outlet on Saturday, 6th Sept at their new location located at #02-23.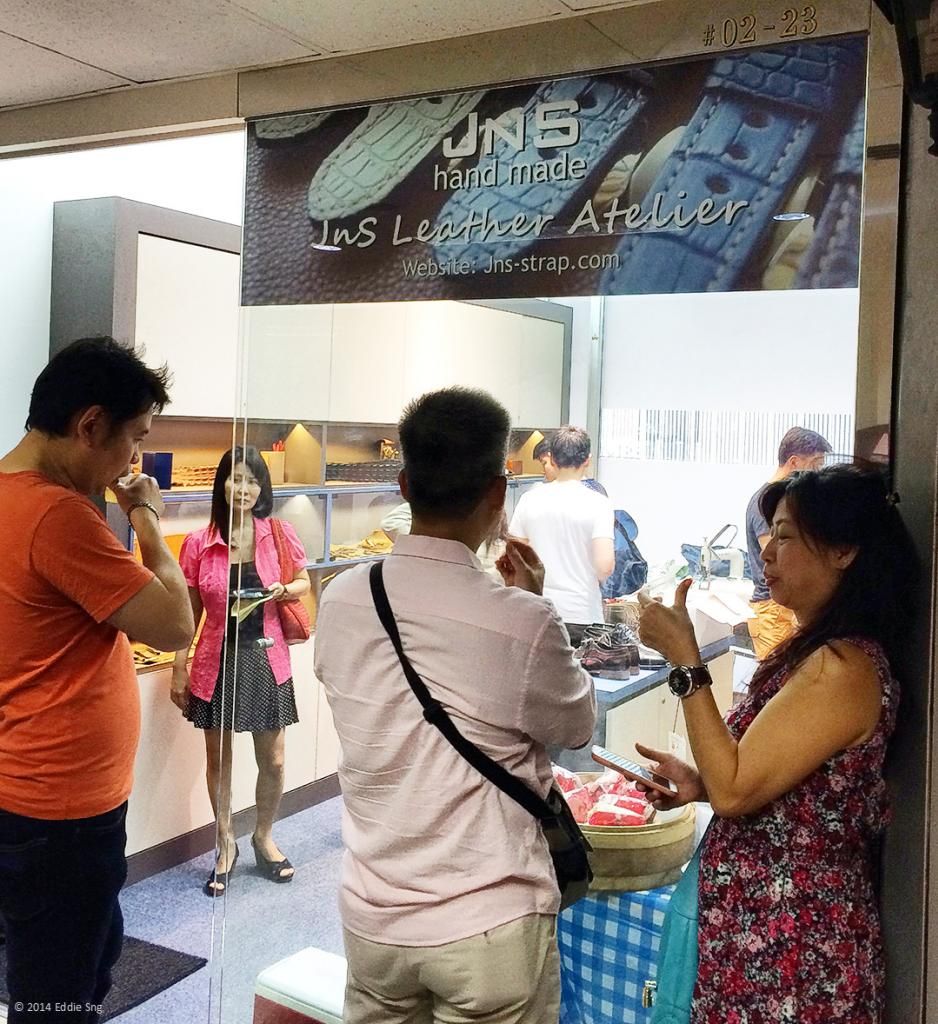 Customers and friends started streaming in from 12pm onwards and in typical Jason & Sherron style, lots of food and drinks all round. Here's the cake for the occasion.

Then it was photo time!

And if you want to do it in style, have a bottle of the Vintage 2003 Dom Perignon. Its like Jason & Sherron celebrating their wedding… all over again!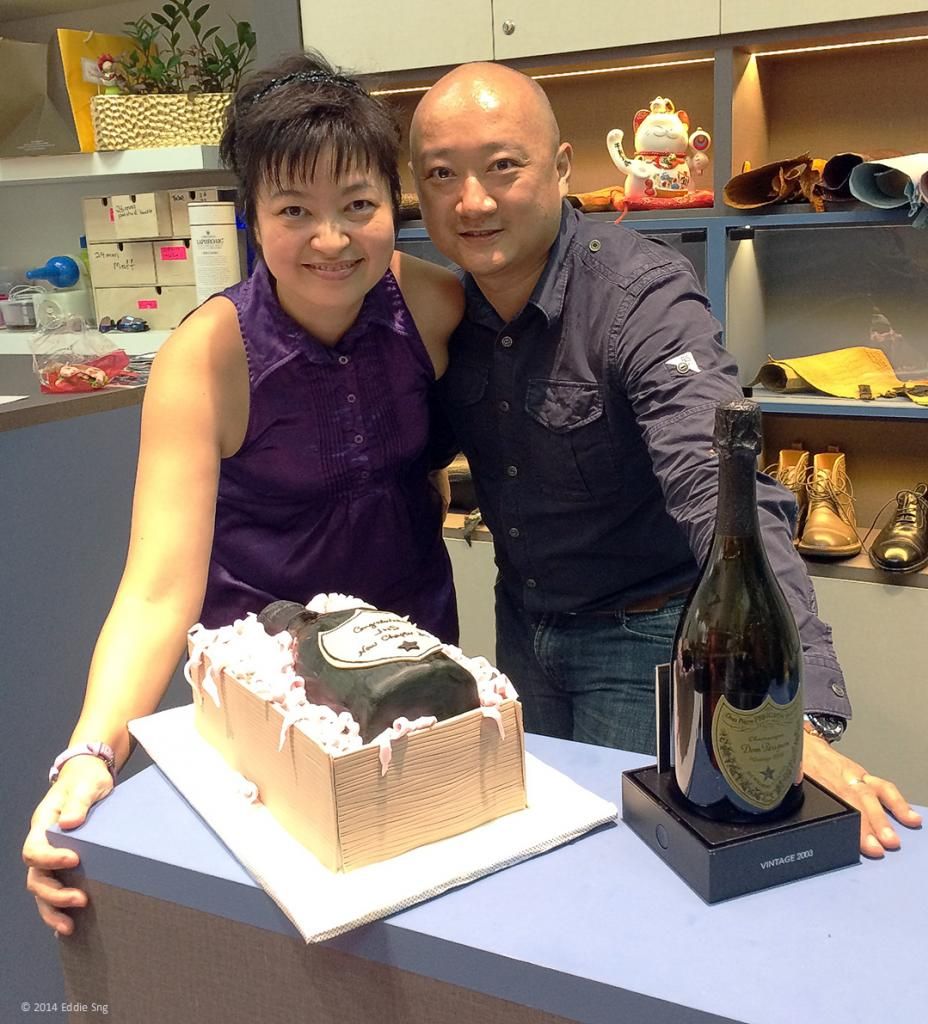 So head on down to the new JnS and see the range of straps available. Jason will be more than happy to customize a strap for you. See how much effort a customized strap takes. Congrats to Jason & Sherron again!
JnS Handcrafted Straps
Far East Shopping Centre
#02-23