Officially, Rolex calls it reference 116710BLNR but fans of the brand nickname the version "Batman" due to the blue and black color combination on the bezel.
The Rolex GMT Master II as with all Rolex watches are functional, honest watches. Made for a specific purpose - to provide multi-time zones on a single wristwatch.

The bezel is ceramic and comes in two tones - black and blue to tell the difference between night and day.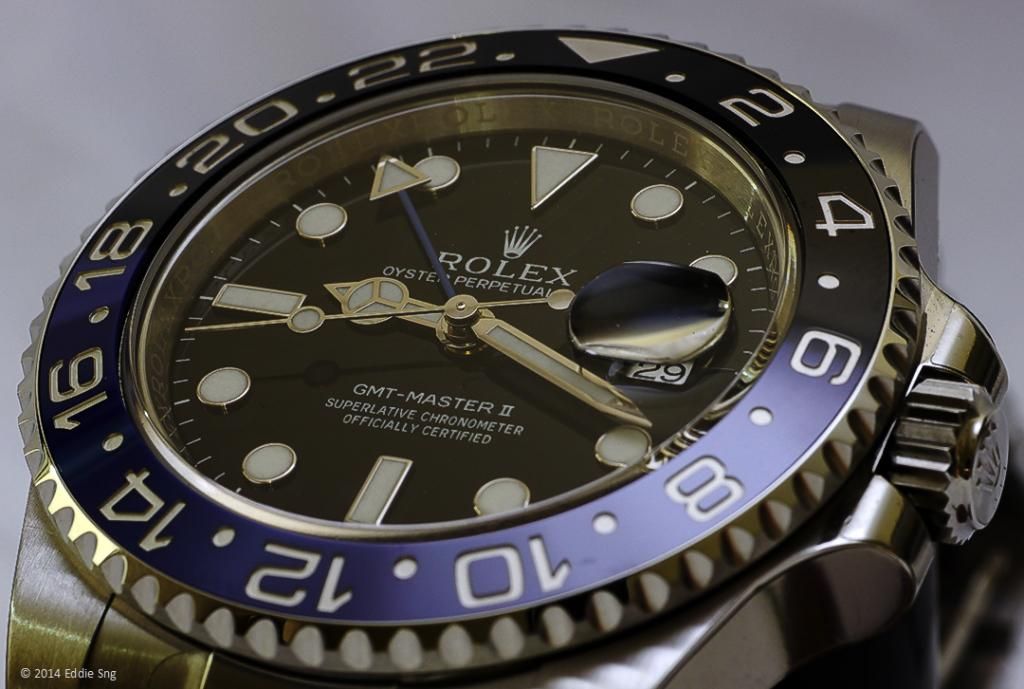 What I really like about this version is the color combination and you can't tell where the black ends and where the blue actually begins. So well made the bezel is I can hardly tell.

The dial is made of lacquer and it clearly shows in the reflection on the watch.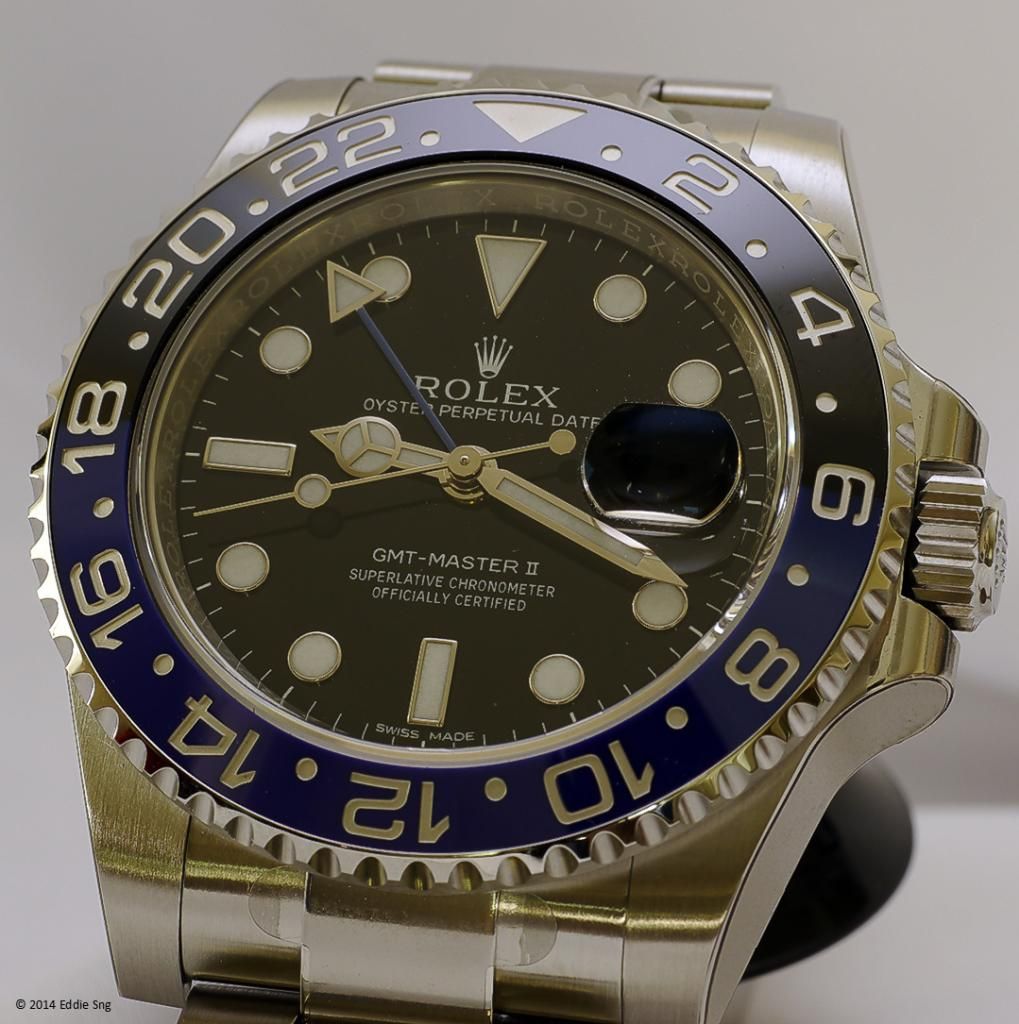 See the slightly blue tinge on the markers and the luminous parts of the hands. Taken under slightly low light conditions.

A nice package, a well made watch and definitely on many people's wish list.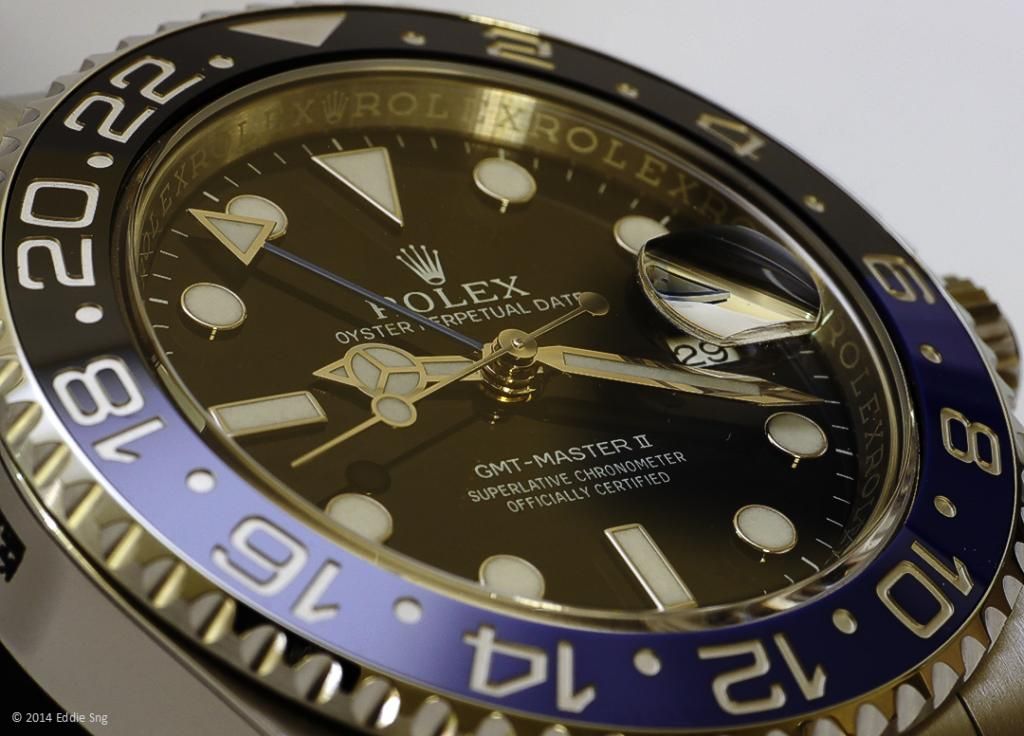 Currently selling like hot cakes. I wish this were mine but it is not.