So the Swatch SISTEM51 is finally launched on our island republic! Officially launch party was held at Orchard Gateway Swatch store on 24th July 2014. Event was held between 6.51pm and 8.51pm. Care to guess why?
The store was decorated with all things SISTEM51. including the central display showing the features of SISTEM51 - anchored by a blue screw.

Swatch SISTEM51 launches yet another milestone in Swiss watchmaking. Many firsts and patents goes into the making of SISTEM51. The tag-line for SISTEM51 is - the front tells the time, the back tells the story. As you can already guess, SISTEM51 has 51 moving parts anchored by one central screw.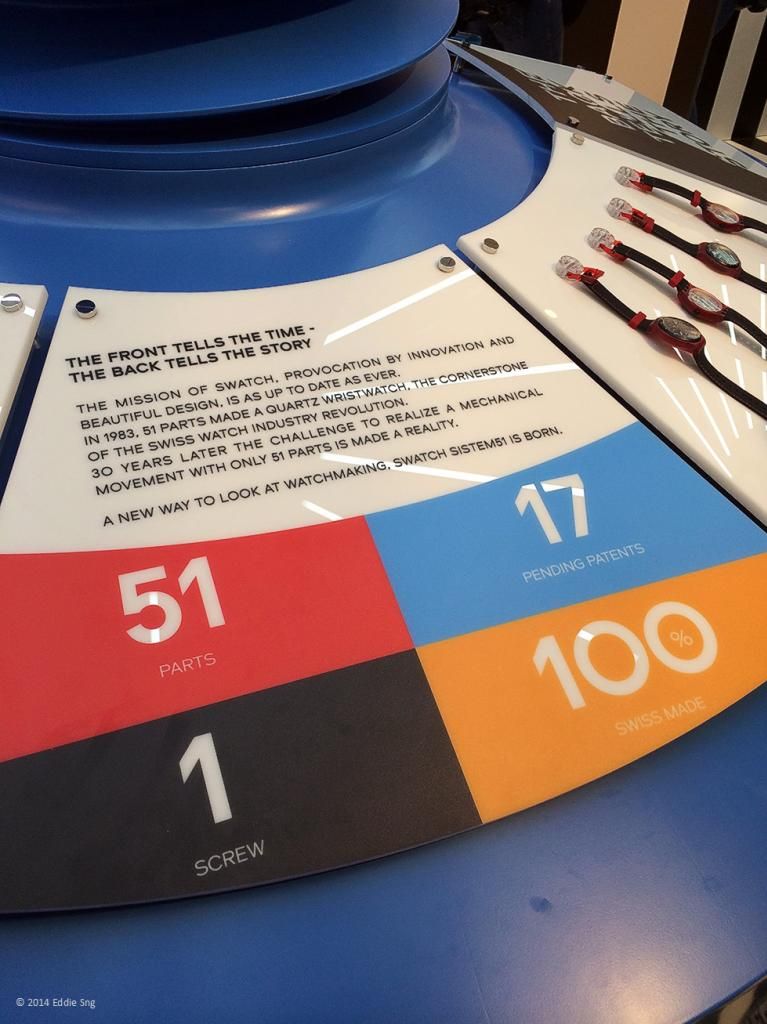 With the launching of the SISTEM51, Swatch has taken Swiss Watchmaking to new heights. The watch is 100% made in Switzerland and has 17 patents pending. I think no other brand today can lay claim to their timepieces being 100% made in Switzerland and retailing at such an incredible price. The watch comes in four colors - blue, black, white and red.

For the launch, the store was transformed into all things SISTEM51. All the watches displayed were SISTEM51.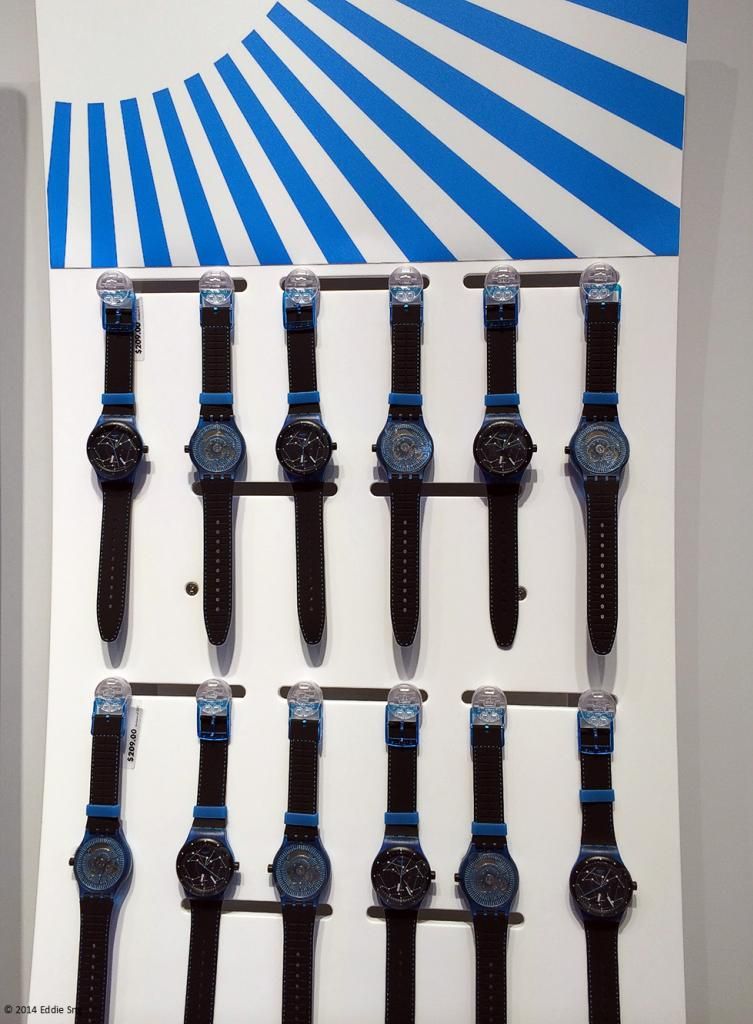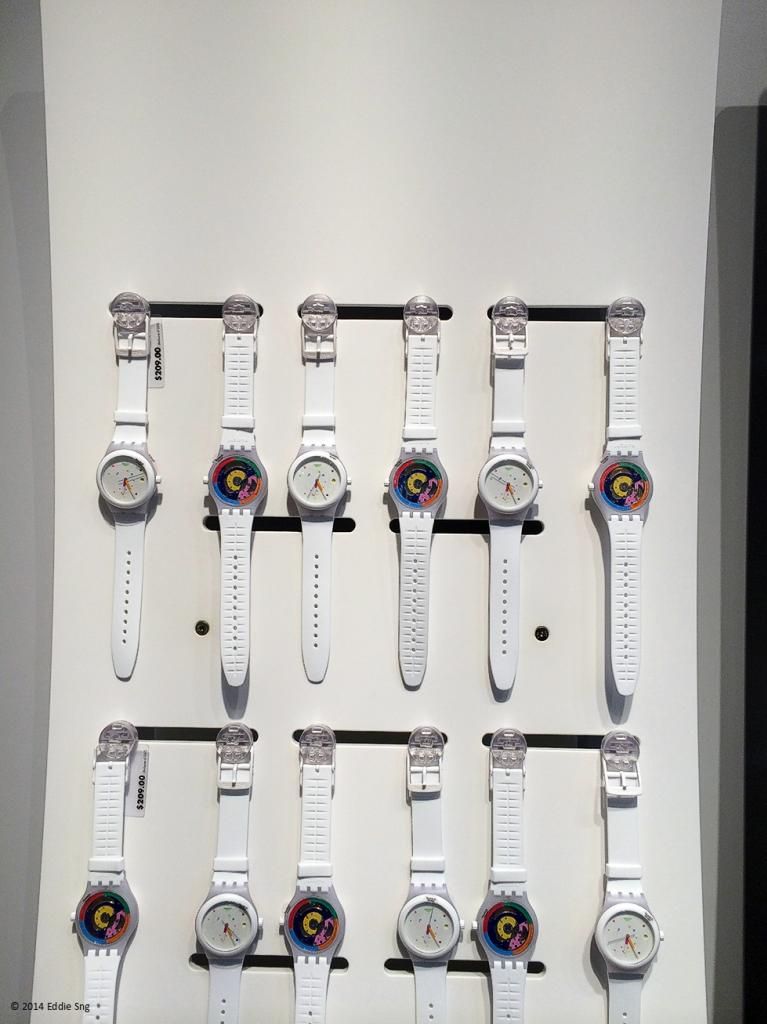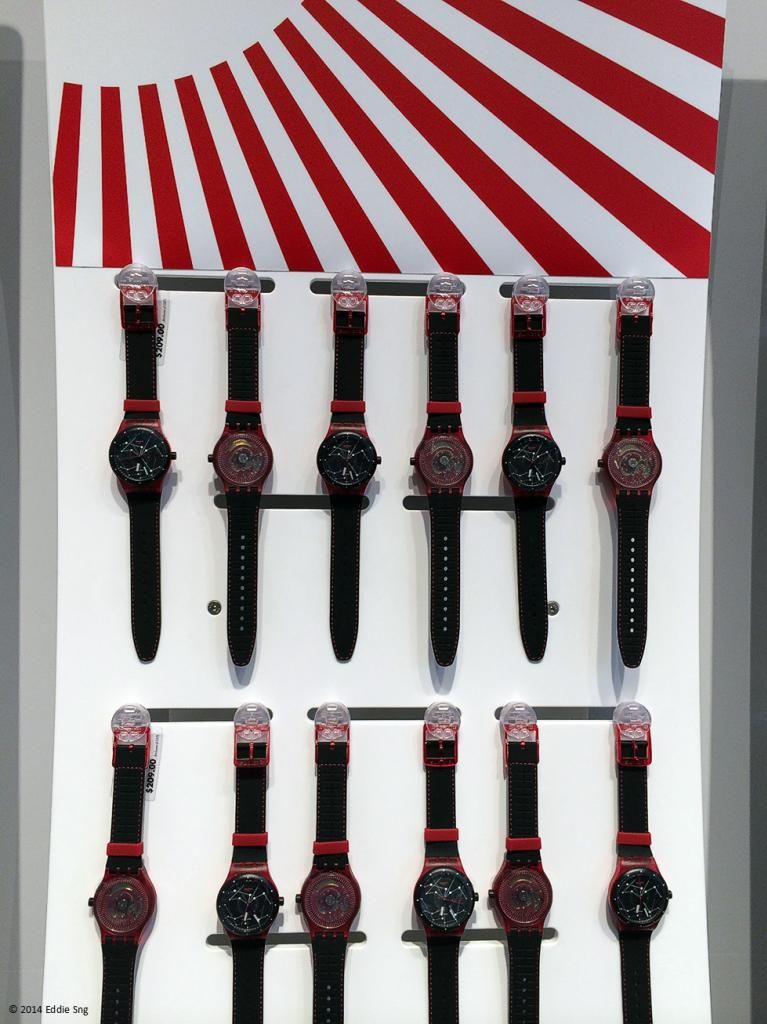 And for the launch party, Swatch also commissioned cocktail bar 28HKS to present 3 cocktails inspired by SISTEM51: 90 Hour Power Reserve, 51 Components and 1 Central Screw.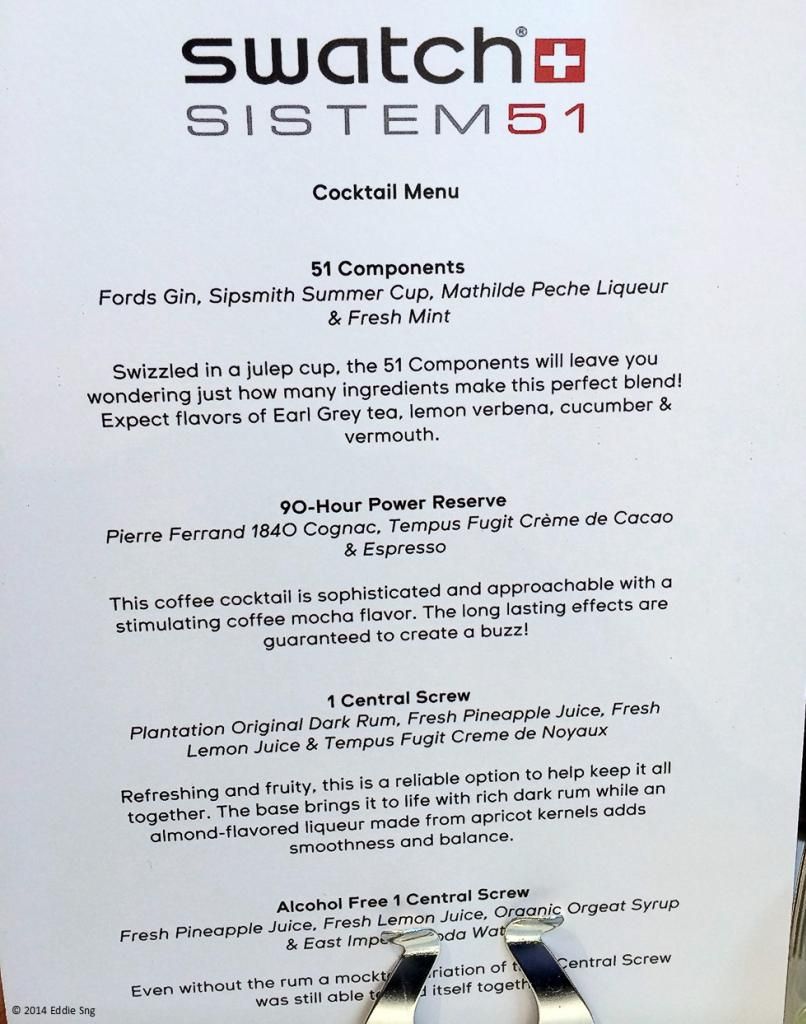 A bunch of us got together at the launch and brought our SISTEM51. Blue being the most common. Notice the gang buster - the Diaphane One? Well, we shall leave that for another day. A very unusual carousel watch. And my friend JK has two!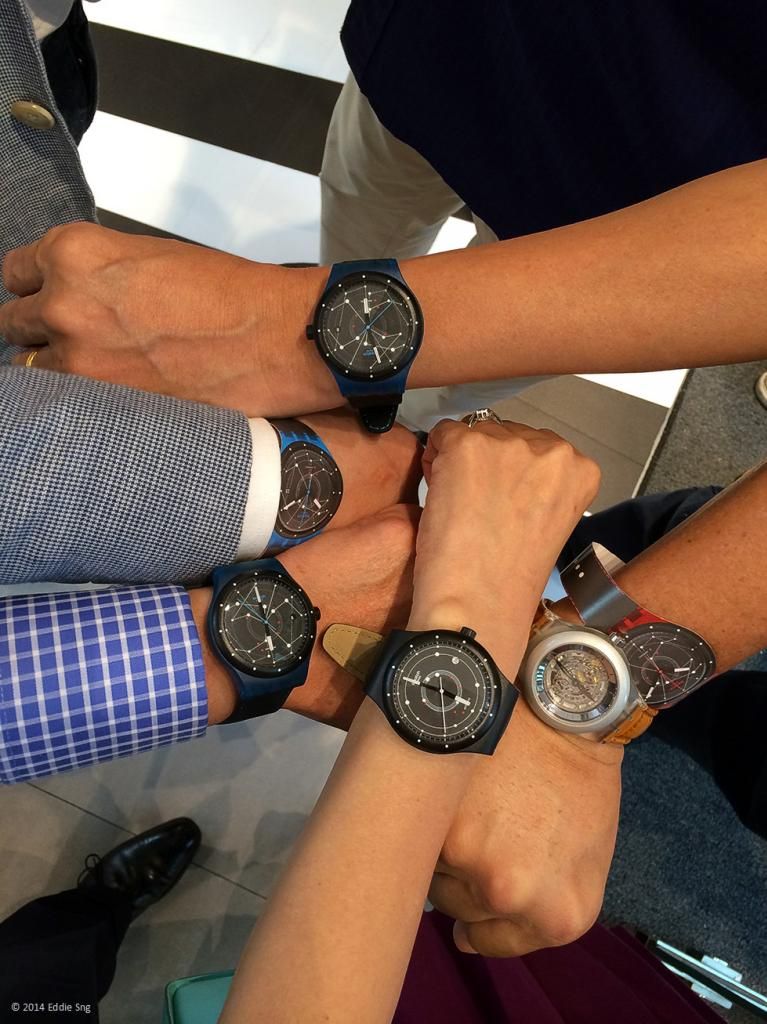 On top what's in the store, Swatch also created the POP-UP store for this event. And outside, a special station set up to allow guests to print their own bag with the tag line. Guess who that is doing the screen printing of her bag?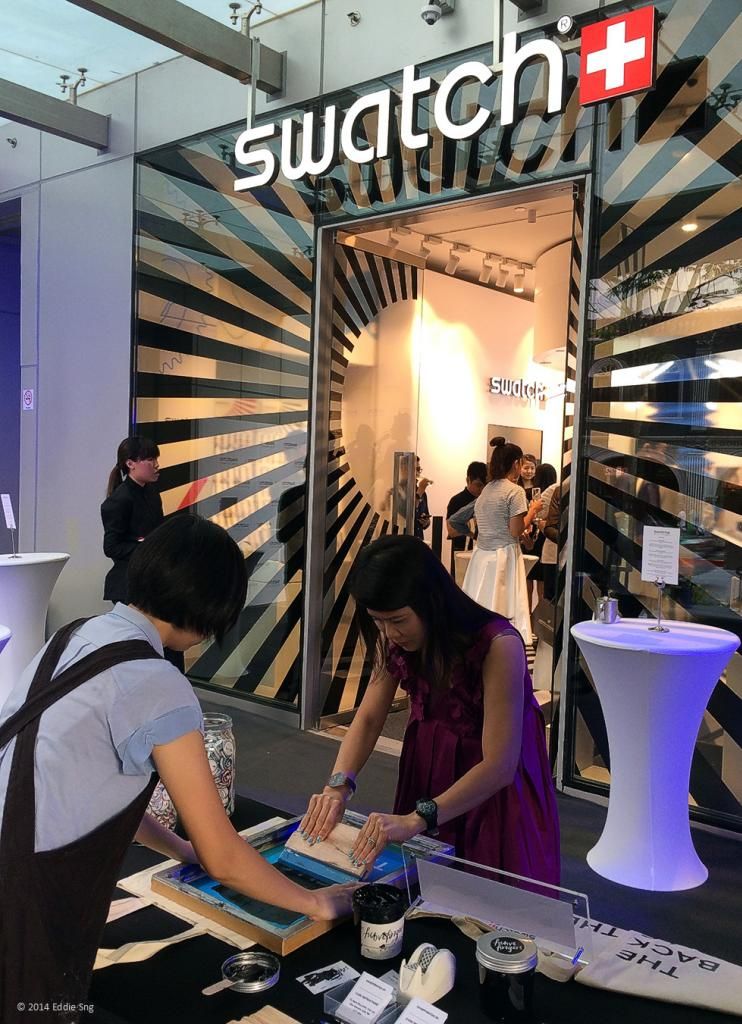 During the event Peter was invited to give a speech by Swatch to talk about the importance of the SISTEM51 and the significance it brings to the world of horology. Peter is a well known watch collector and you can read more on his website about all things horology at Deployant.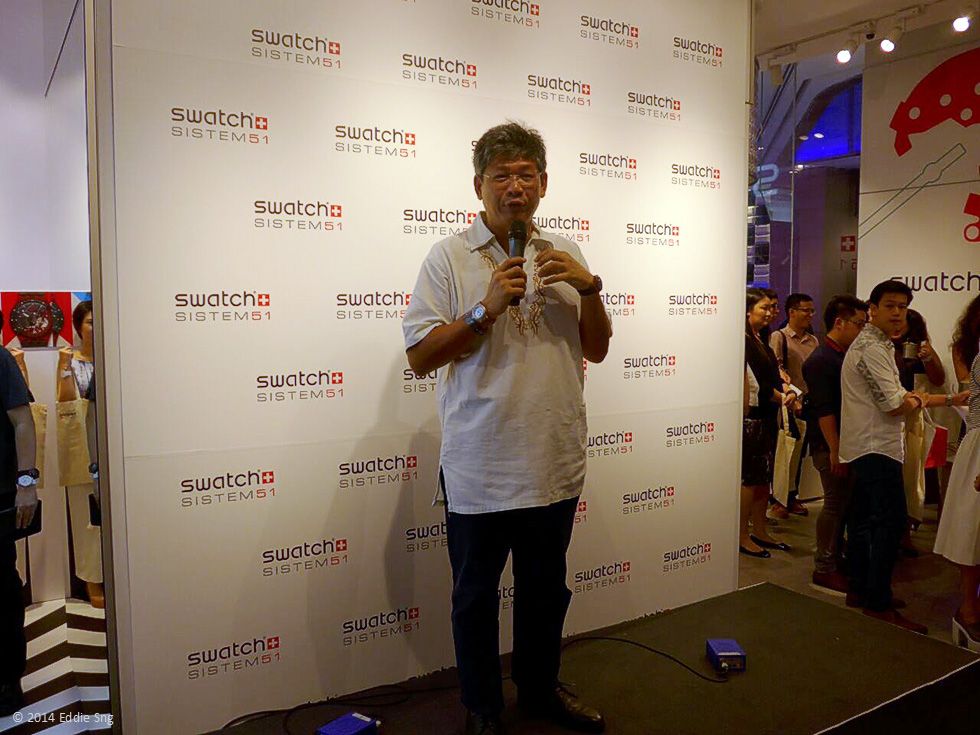 On top of what is outside, Swatch also created a special set of 4 for purchase. 51 sets are available and if you purchase them in the set, you get a specially created watch winder for free.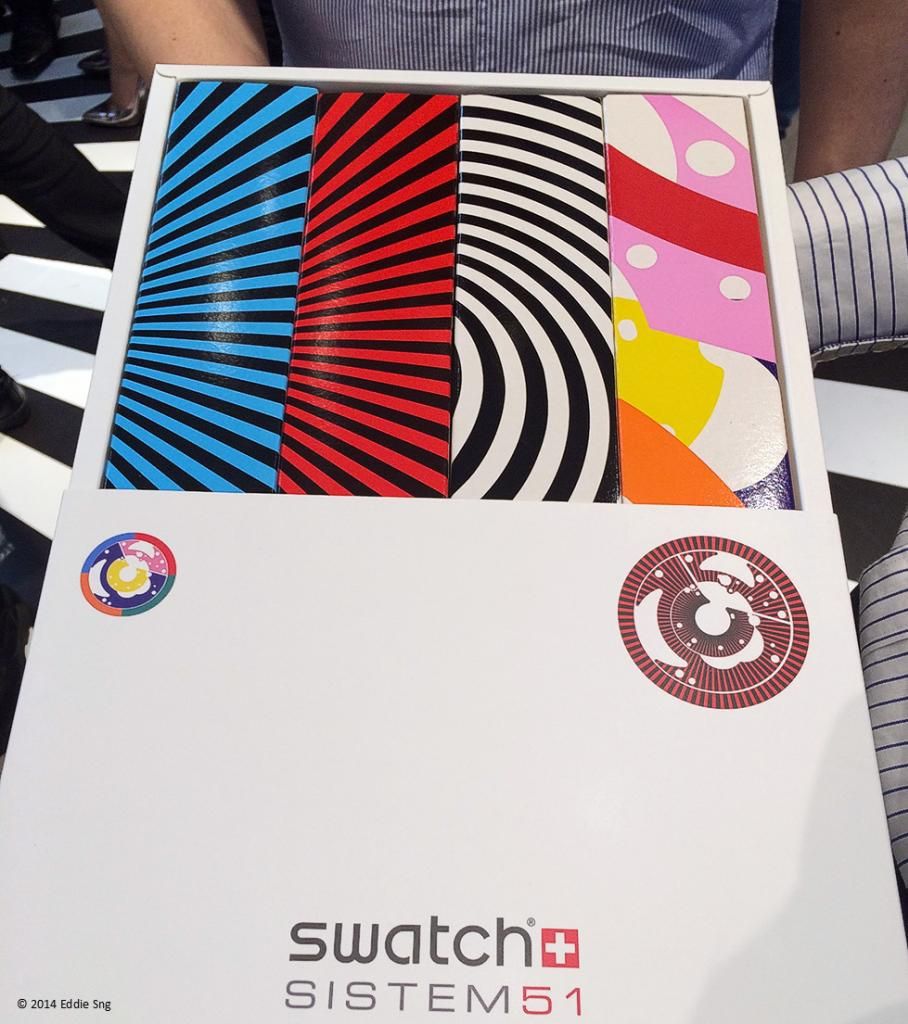 The watch winder is by the brand Wolf and is blue in color. One for Jokoh!

The 51 sets are whilst stocks last and definitely worth it. Each watch is retailing at S$209 inclusive of GST.
For more on the watch, look out for my other post on SISTEM51.
Kudos to Swatch for launching a mechanical watch that is 100% made in Switzerland at this price level. Let's see what comes after SISTEM51. Thanks to Swatch and Michelle for the invite.