Every now and then, you come across a rather unusual timepiece and then you understand why you enjoy timepieces and the diversity in the world of horology.
I came across the brand Bovet some time back and I have always thought they made pretty interesting timepieces - from interchangeable pocket and wristwatches to repeaters and high end pieces. I had the luck to be able to handle one such piece - the Bovet Amadeo 45 Chronograph Cambiano done in collaboration with Italian design company Pininfarina.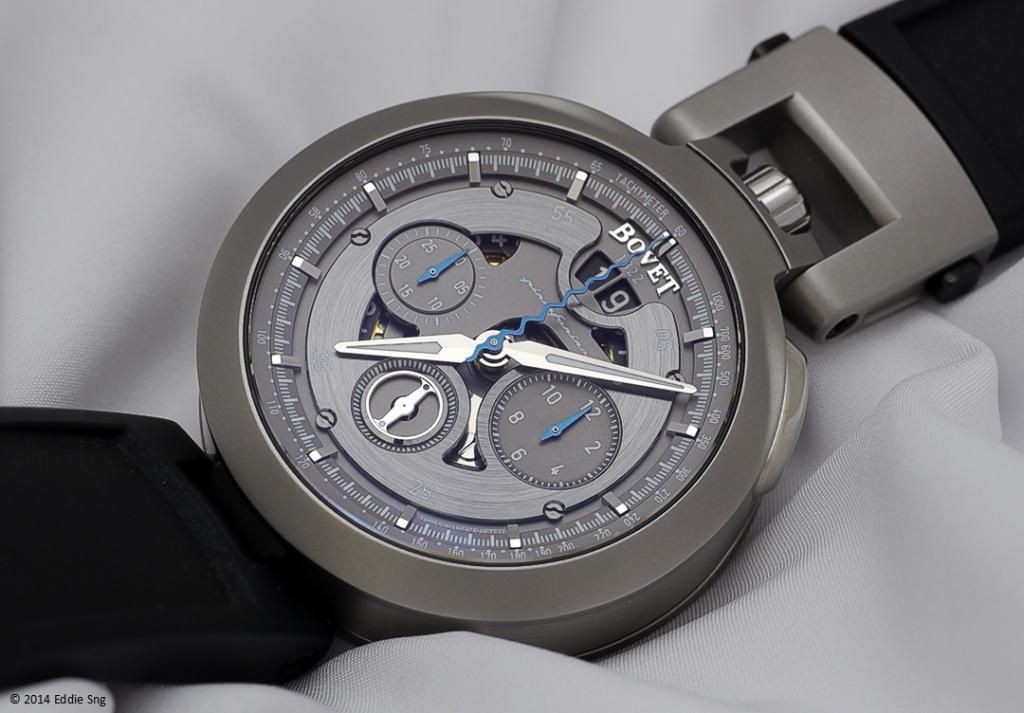 The chronograph comes with a Caliber 13BA01 which I believe could be a 7750 but I like the overall package. The watch looks unusual - with the winding crown at the 12 instead of the normal 3 o'clock. Chrono pushers are also at the unconventional position - on either side of the crown.

The lugs of the watch is also rather special - comes with a catch for quick release. One can change the watch from a wristwatch to becoming and pocket watch or even desk clock.

Once you remove the strap, the watch can be turned into a desk clock.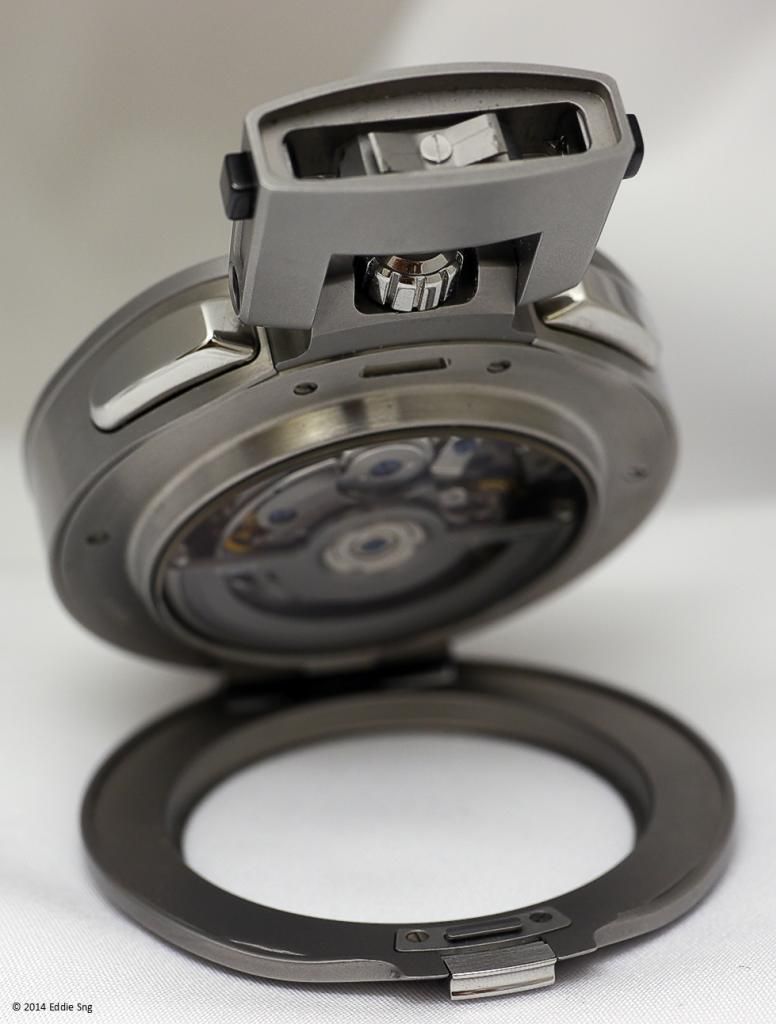 A nifty change - from a wrist watch to a desk clock. And if you buy the chain, one can turn the watch into a pocket watch too. The strap is rubber on one side and suede on the inside.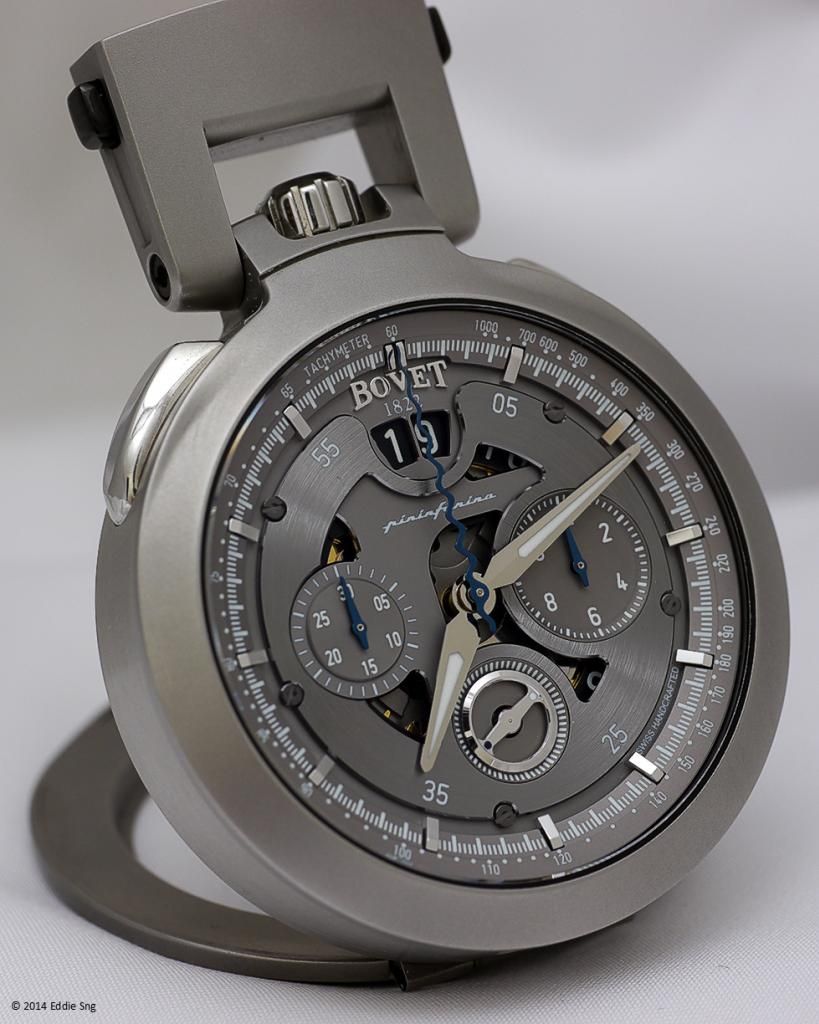 The watch case is steel and with a nice weight. I like the fact that it comes with a large date - for people who have failing eyesight, this is a really nice feature. Hands are well finished and illuminated too. The seconds sub-dial is at the 6 o'clock.

When you examine the markers, you can see a well finished product. The brush steel openwork dial is also nicely finished. The blue hands makes the watch a little more attractive.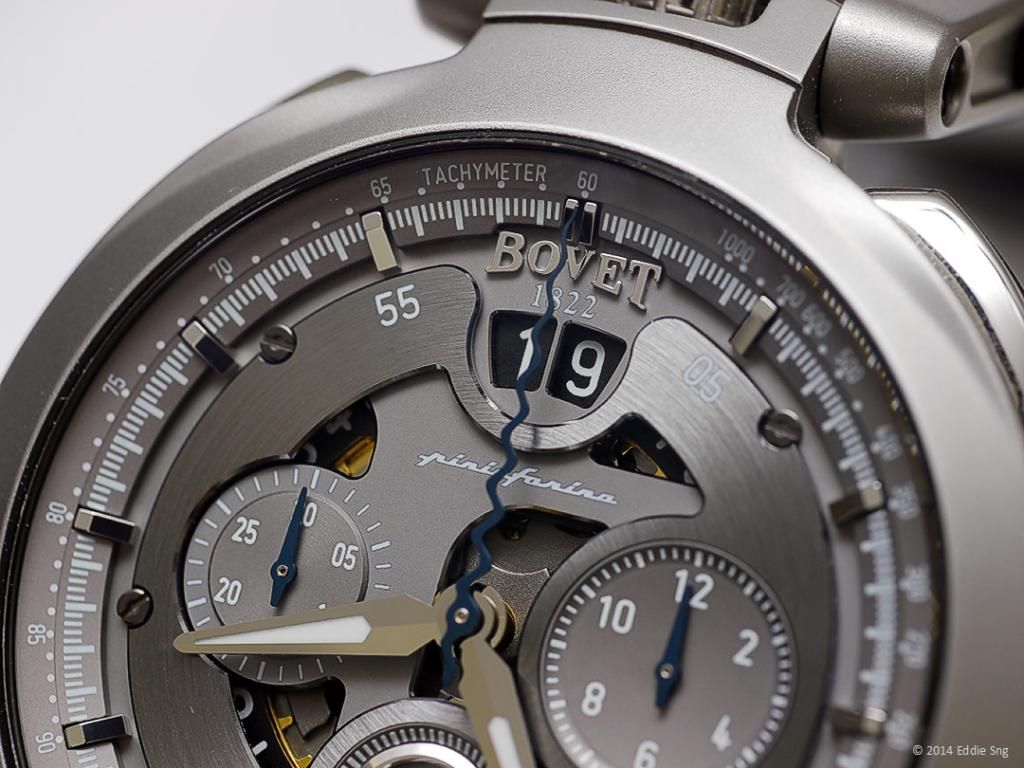 On to the movement side - I am again impressed by what Bovet has done. I believe they took a Valjoux 7750 chrono movement and modified it, embellishing it and finishing it to a rather high standard.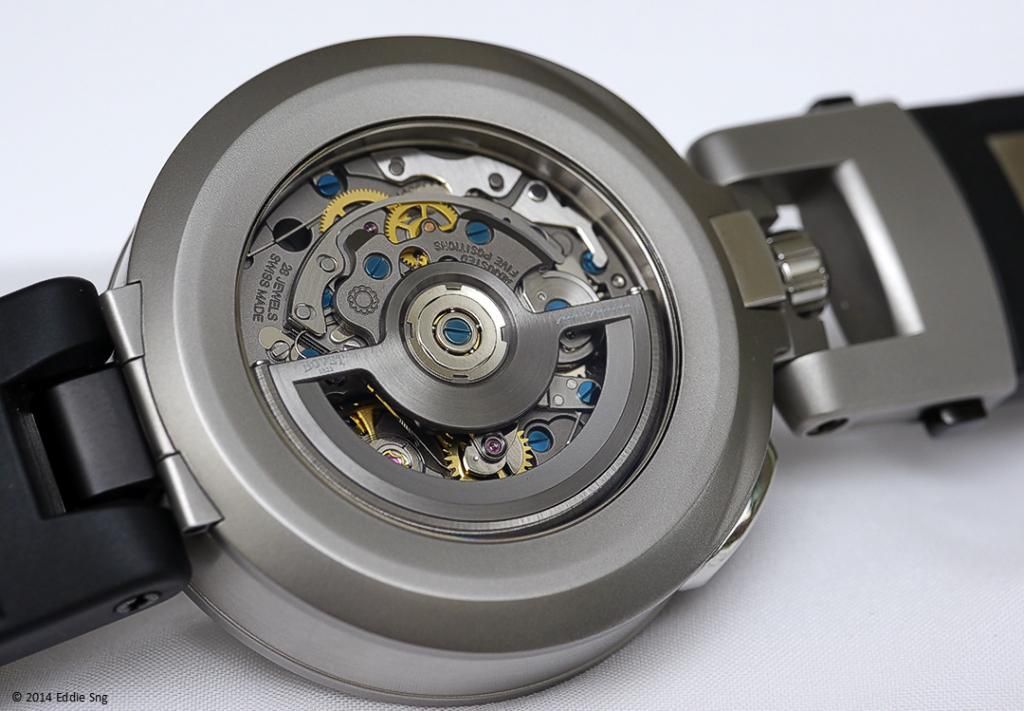 The movement is of a rather high standard - blued screws make them so much more attractive. Did I say I love the blue screws? Personally, I am not a fan of automatic chronographs - I prefer manual winding chronographs. But the winding is smooth and without the 7750 wobble.

The main reason why I prefer manual winding is that the whole movement will be visible. With an automatic winding movement, the winding rotor obscures the movement. And even with a micro rotor, the back plate diminishes in size and one gets to see less of the movement. So still I prefer a manual winding movement.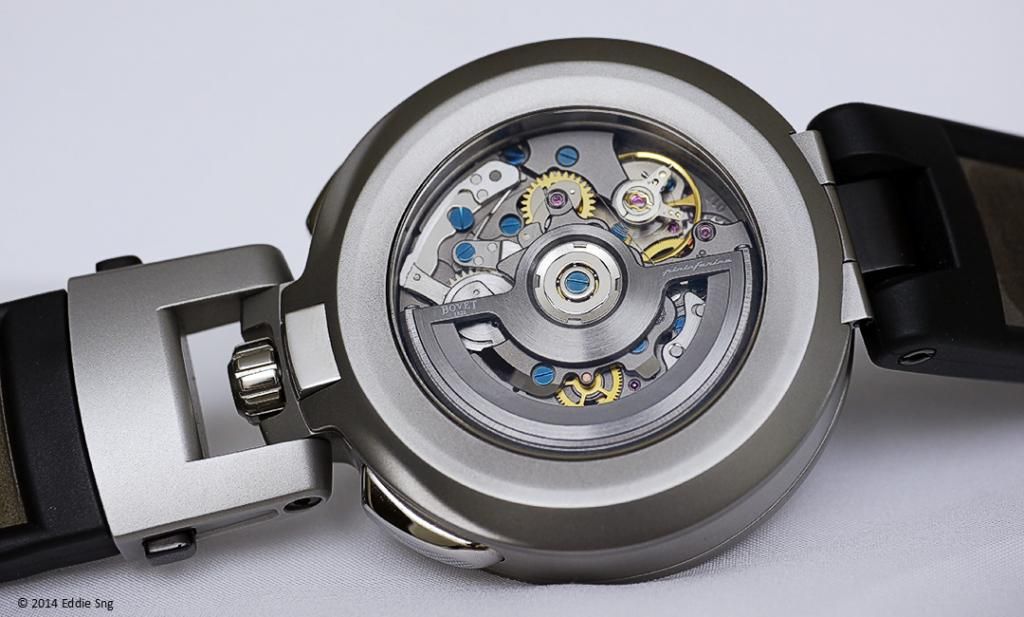 As I have said before, the whole package is well done. 45mm steel case with an unusual crown and pusher position. My only gripe about this watch is the difficulty in winding the watch given the unusual position and smooth crown.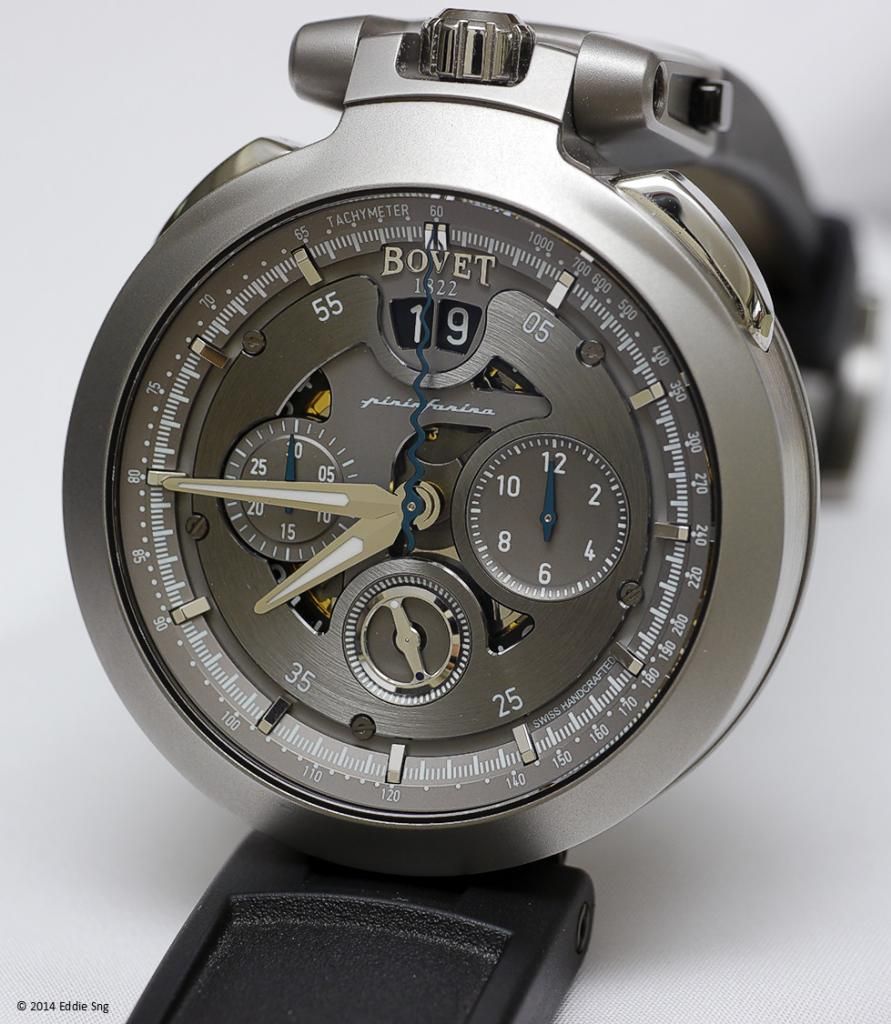 Another look at the watch/clock. One timepiece, three uses. Interesting enough?