I had found a vintage Rotary worn by my father and it was not in rather good condition. Family heirloom I thought... but it was not a working piece.
You know you are lucky when you have a friend who can take apart your old vintage and put it back together. Such was the case with Sean Wai. Sean is the owner of the local brand Movas and he is one determined dude. I have had this Rotary watch for many years - left behind by my late father. It no longer worked and the bracelet was coming apart, the case stuck and the plexi-glass badly scratched. I had approached Sean hoping that he could open the watch and have it reworked back to its former glory.
After several tries using traditional tools, Sean told me that he could not open the case as time has ravaged the case and rendered the back inoperable and unable to be opened. So the next thing he did was to make a special tool to open the case back. And after weeks of trying came up with a specialized tool to open the case back.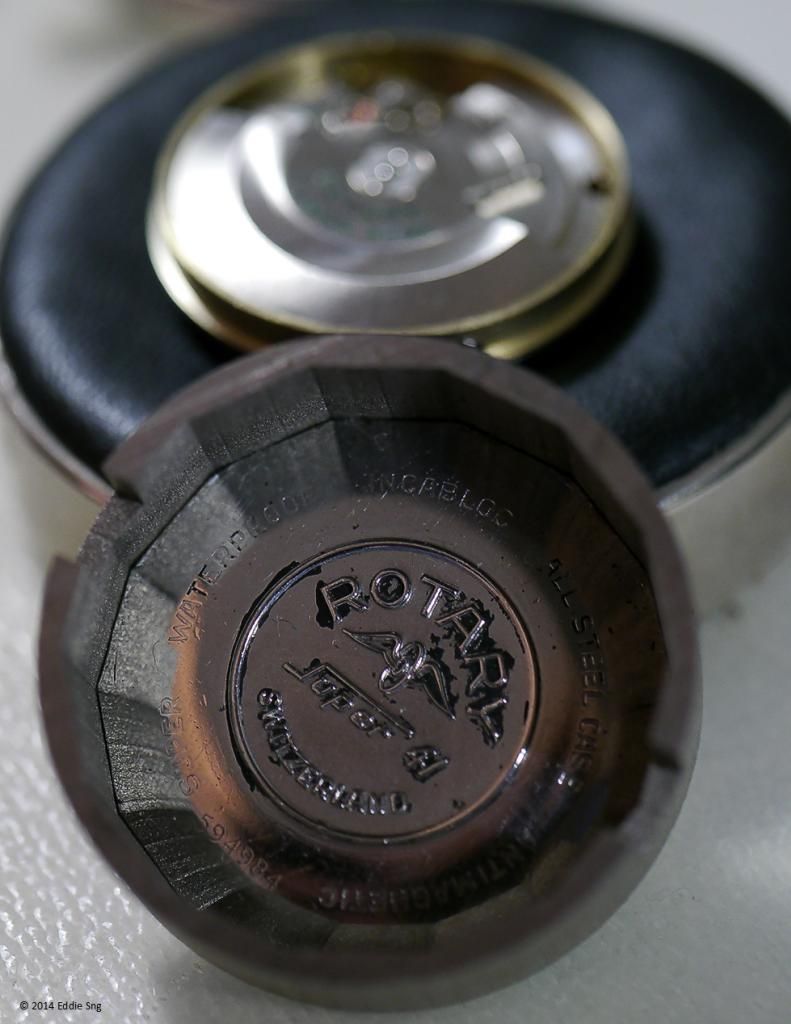 I was so happy when Sean called me one day to tell me he managed to open the case back with this tool. So I went down and he showed me final result. A case back opened for the first time ever!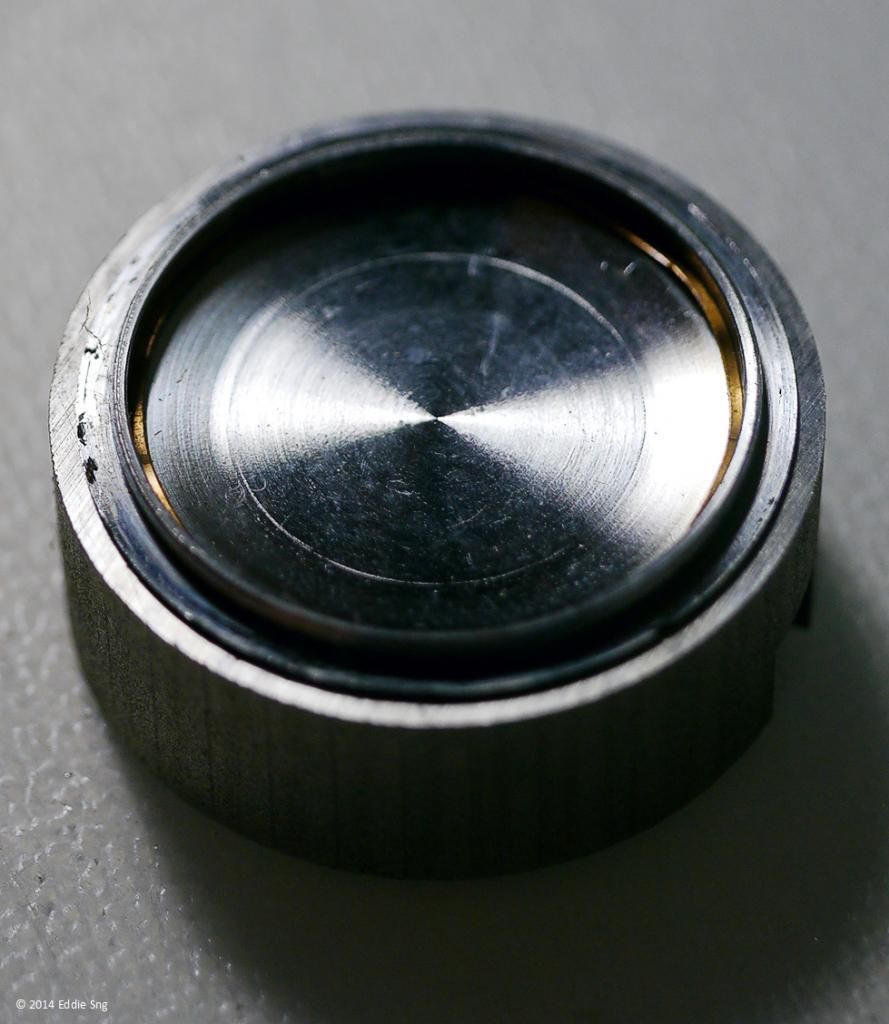 The inside of the case back with the case back still on the tool.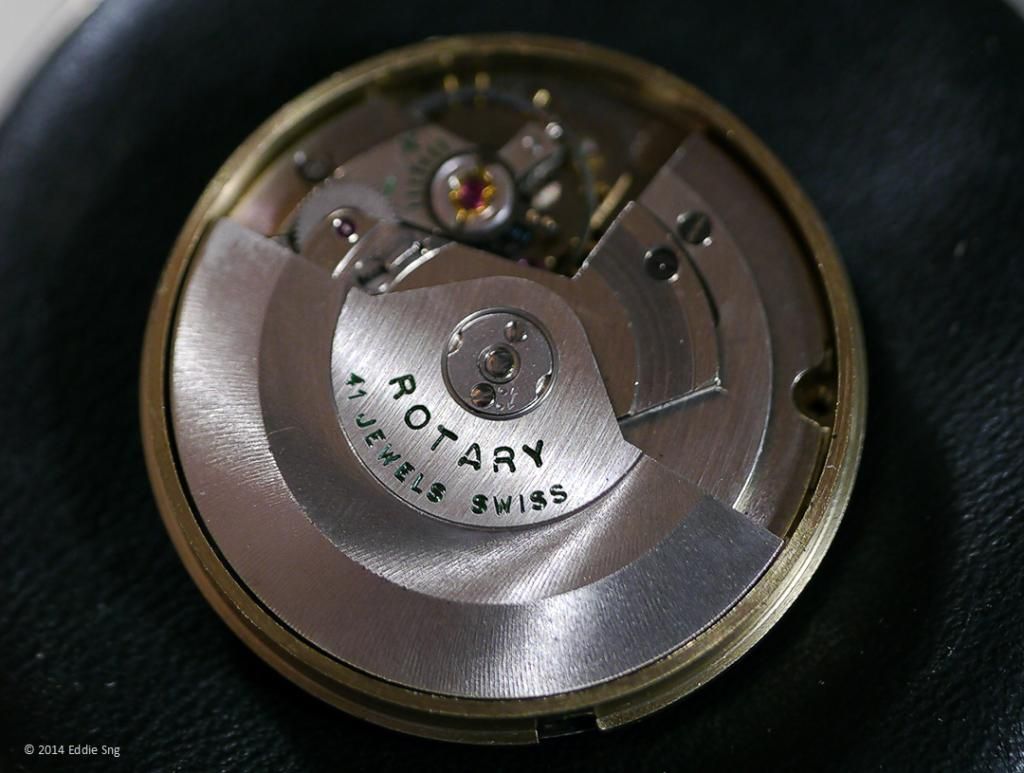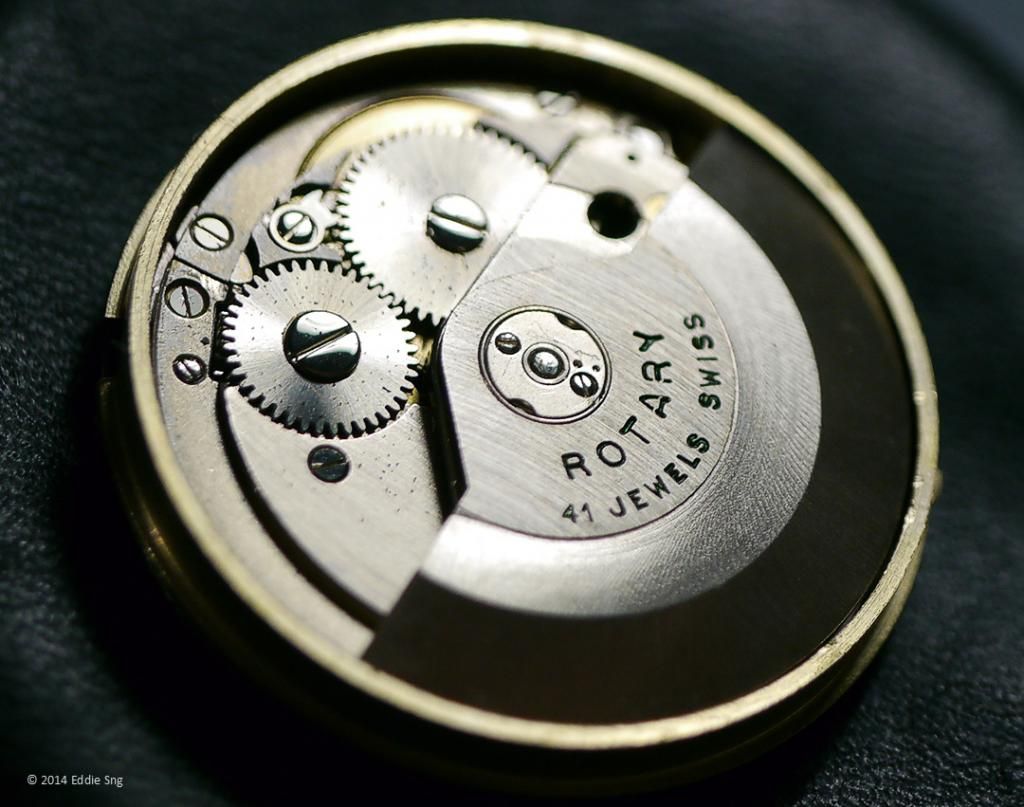 And also for the first time, I am seeing the Rotary movement. In this case, Sean had cleaned the movement and serviced it. He told me he did not change any parts, just cleaned and oiled the parts.

This is the case taken apart and the movement and the case back.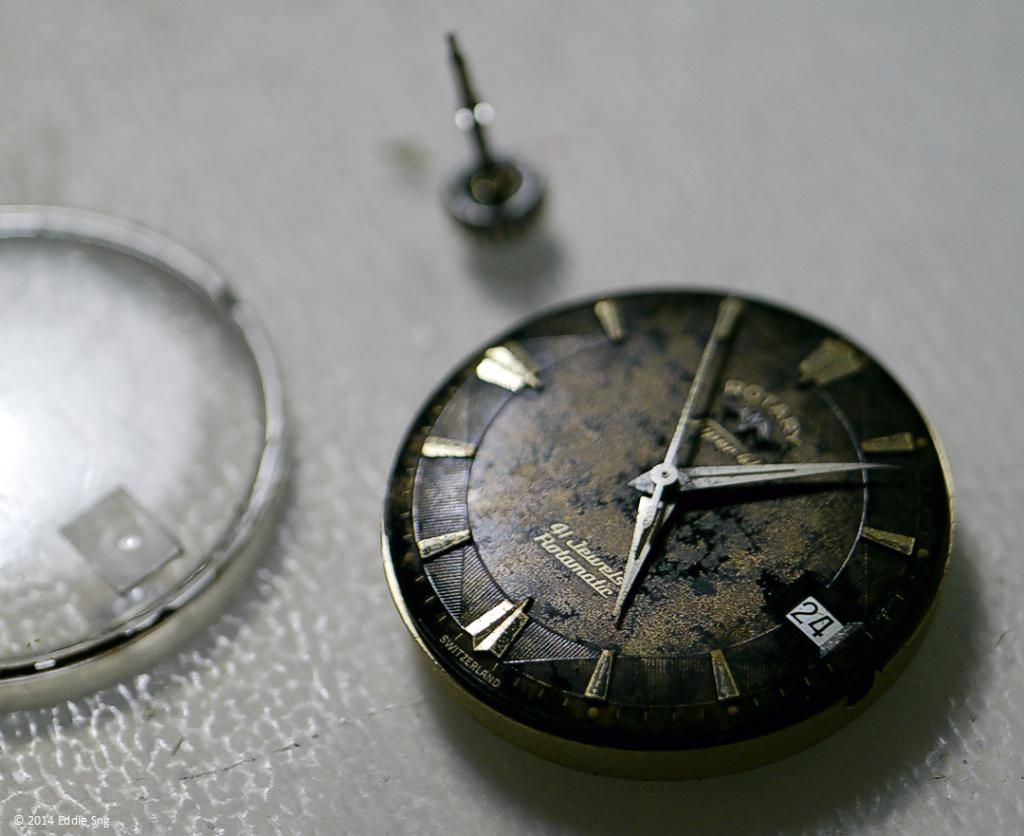 This is the dial side. I had asked Sean not to touch up the dial and leave it as is. Even the hands are to be original and not changed. He cleaned the dial but left everything else untouched.

A close up of the 41 jewels movement that has been cleaned and serviced by Sean. And now, the final product…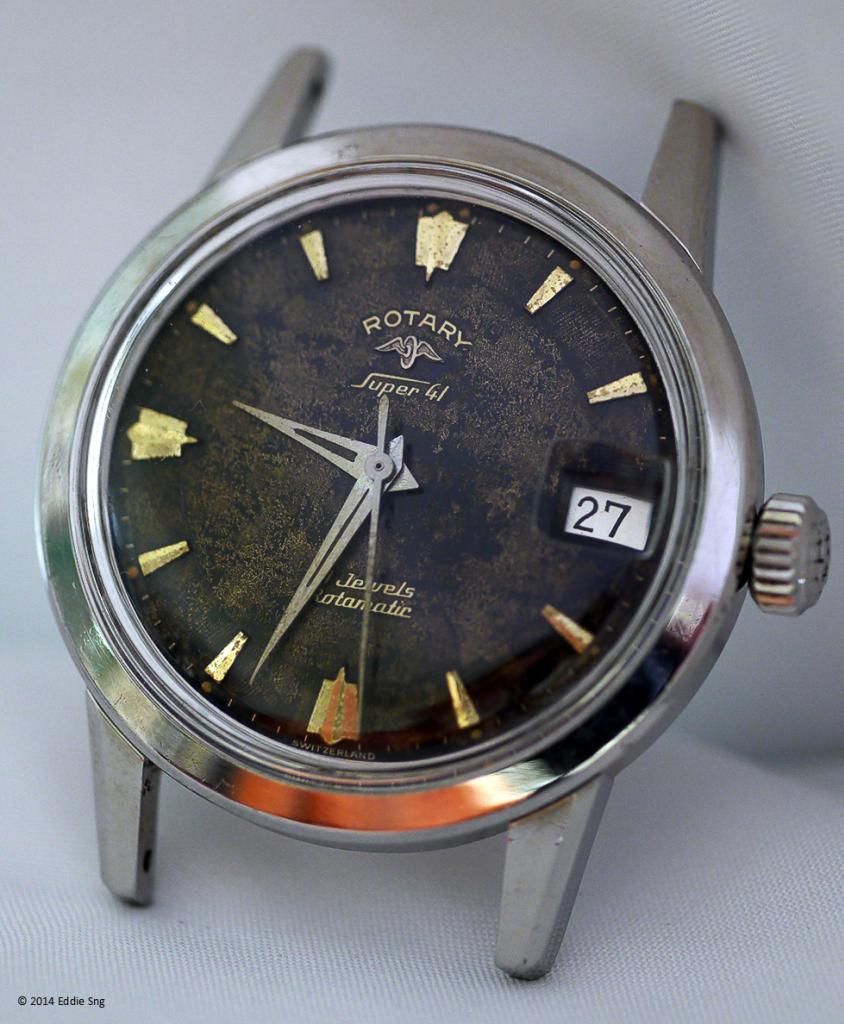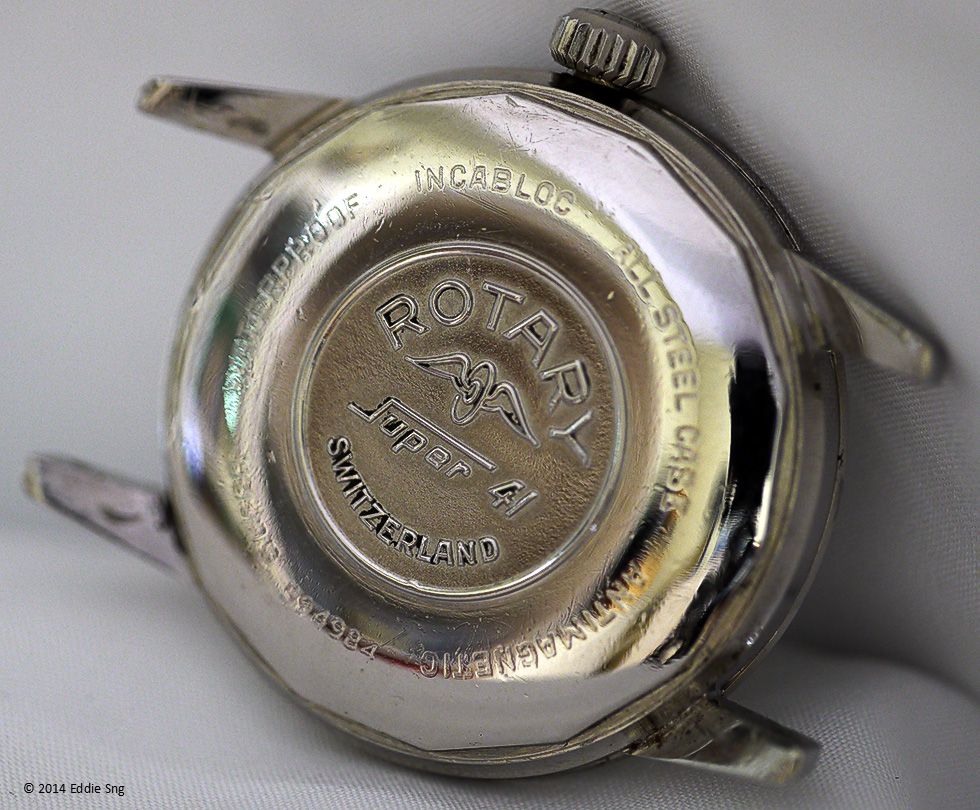 Sean has done a wonderful job of restoring the watch back to a serviceable state. The last I wound it up, it kept good time ask the next thing for me is to look for a matching bracelet. I reckon this watch dates back to the 70s so I have to find one of them 70s bracelet.
Thanks Sean for a wonderful job. Owe you one!