Swatch makes fun watches, colorful watches, quartz watches… but Swatch the company also owns several high end watch brands and movement maker ETA. They have a small range of mechanical timepieces which were rather well made and priced. Then came Sistem 51.
The Sistem 51 is a new range of mechanical timepieces from Swatch. What so different? Well the Sistem 51 is made of 51 parts, hence the name. And as I understand it, fully assembled using automation. And the watch needs no regulation. So I was obviously intrigued and in my recent trip to Switzerland, promptly picked up the watch - all four of them!

Priced at CHF150 each inclusive of tax, I must say they are affordable. The first release consists of four colors - black, white, blue and red.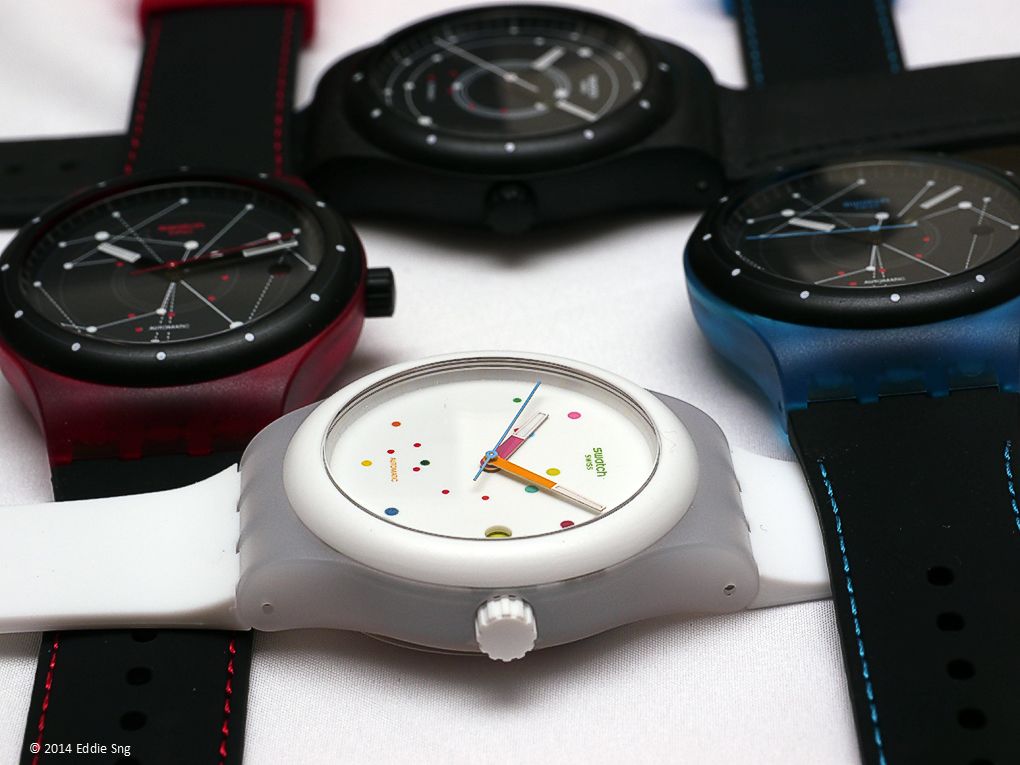 My favorite? Has to be the Sistem White - very Swatch, very colorful and playful IMHO.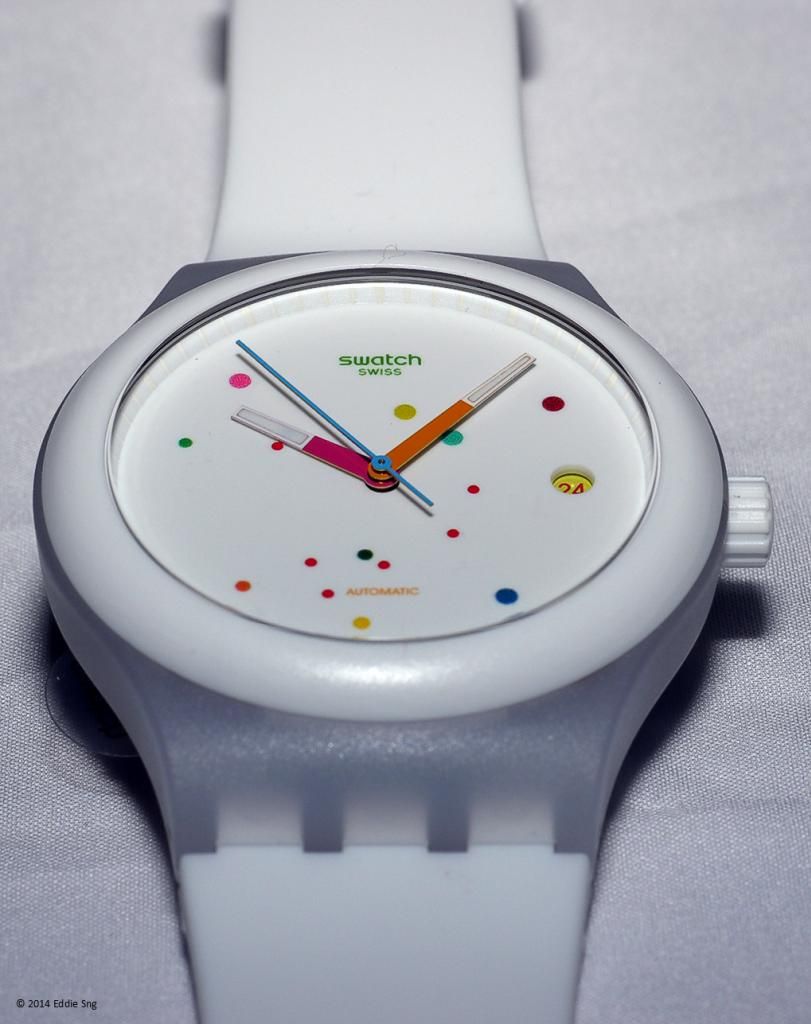 On first touch, the watch feels light and plasticky… every inch a Swatch. Comes with a small date at the 3 O'Clock position. Too small to make a difference. I would rather not have the date window. Comes with a white rubber strap.

The colorful play on the hands - I love that! But as you can see even the crown looks plastic. The hands come with luminous tip.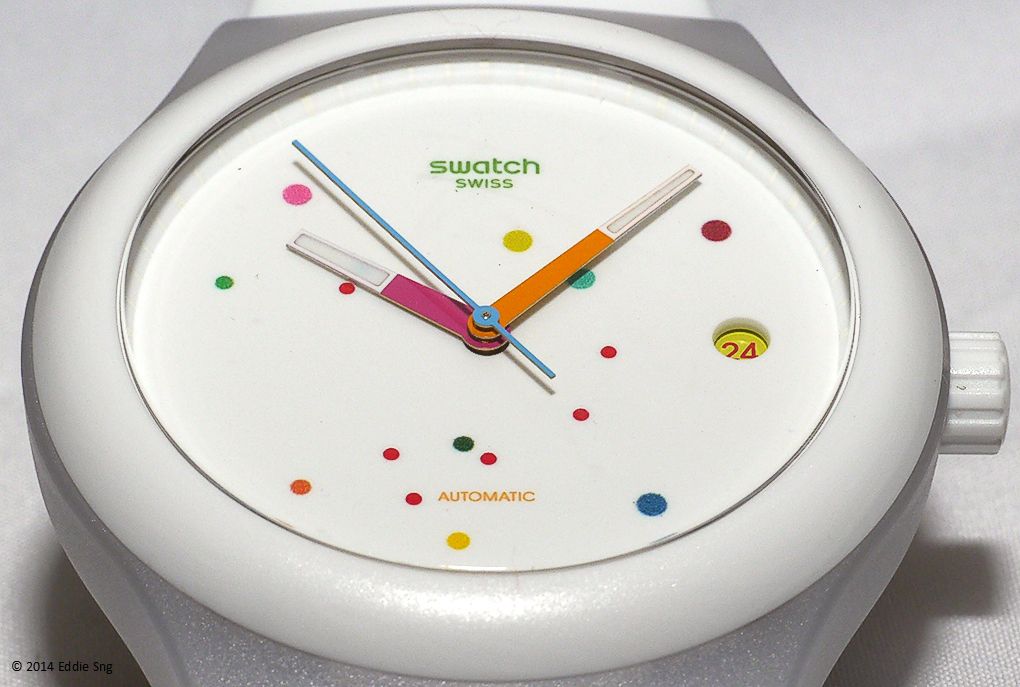 The Sistem Black is a little boring - but supporters of all things black will probably like it. Like my sons, I am sure one of them will want the black. This one comes with a black leather strap.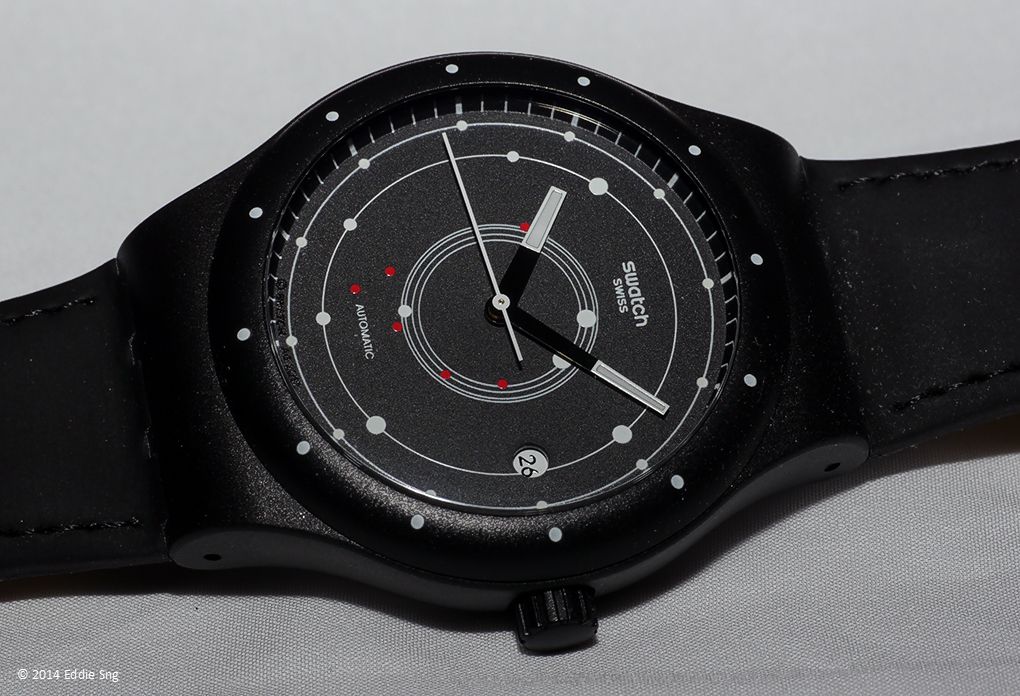 The blue and red has rather interesting dials - probably depicting the stars and constellations.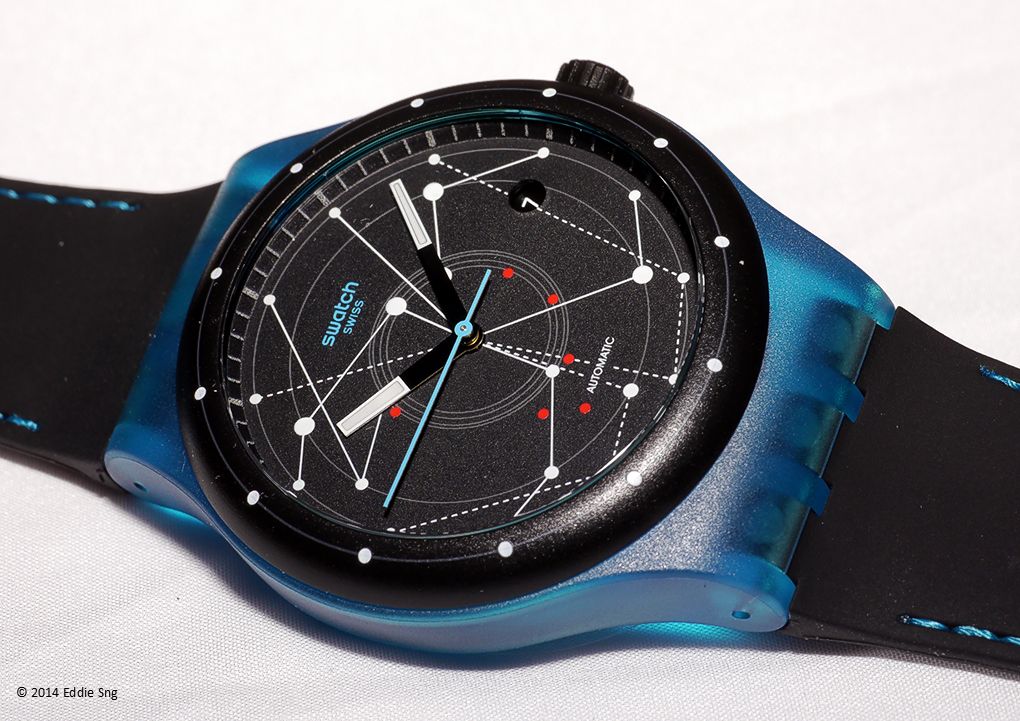 The Sistem Blue comes with a black rubber strap with matching blue stitches.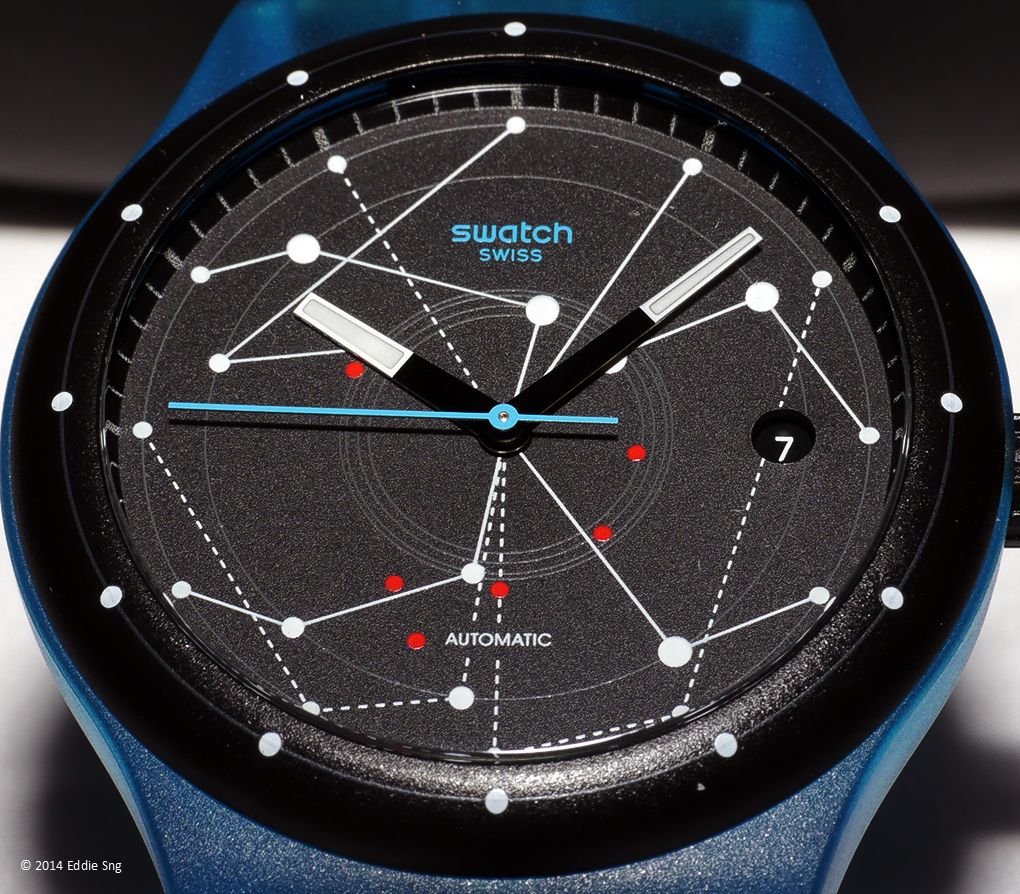 The Sistem Red is similar in motif to the blue.

As with the blue, the red comes with a rubber strap with red stitches.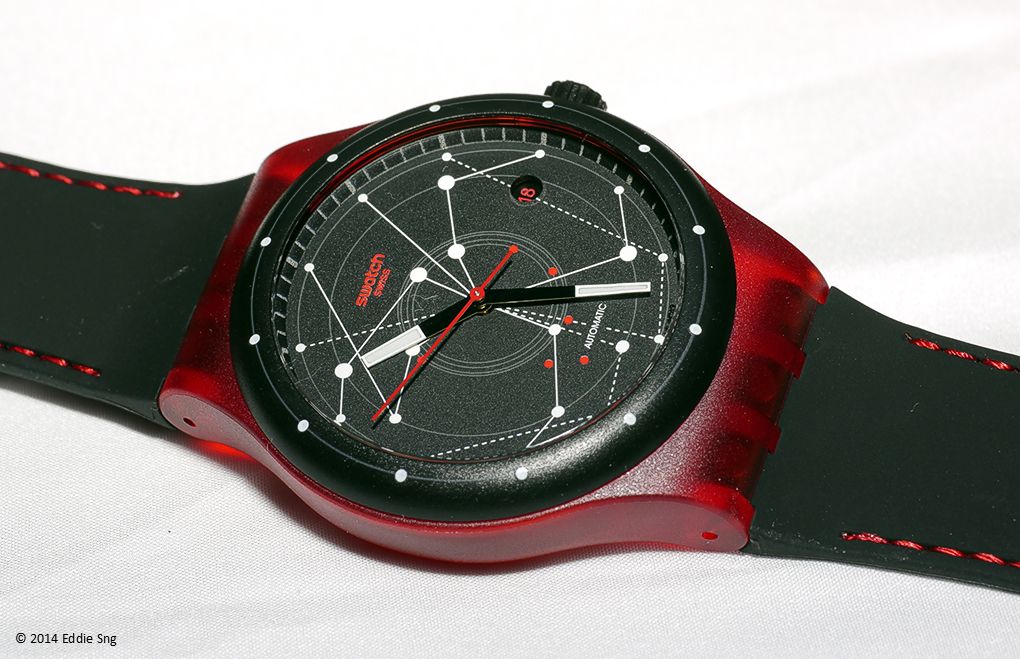 And what about the movement? Well this is where some surprises are in store. First, the automatic rotor. Notice the ETA mark on the top left corner of the case? Watch is water resistant to 5ATM. Made from 5 separate modules, the watch is hermetically sealed and has power reserve in excess of 3 days - impressive!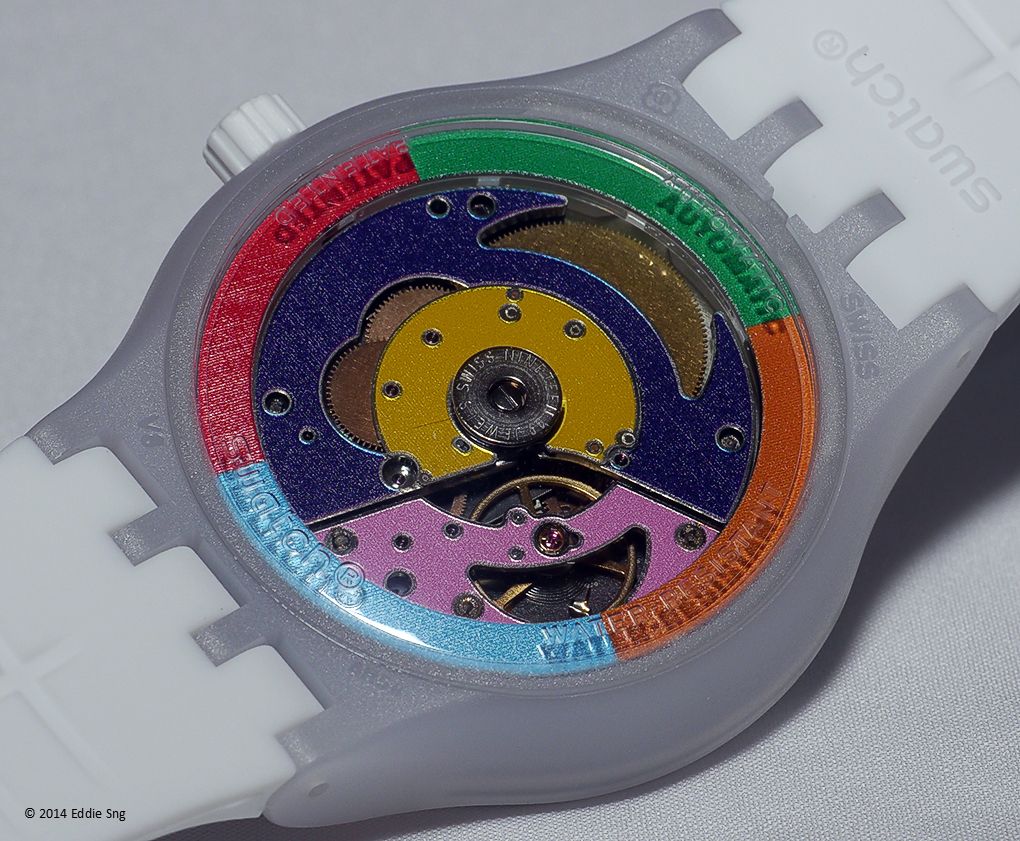 The balance wheel comes without the usual balance spring screws and it is supposedly regulation free.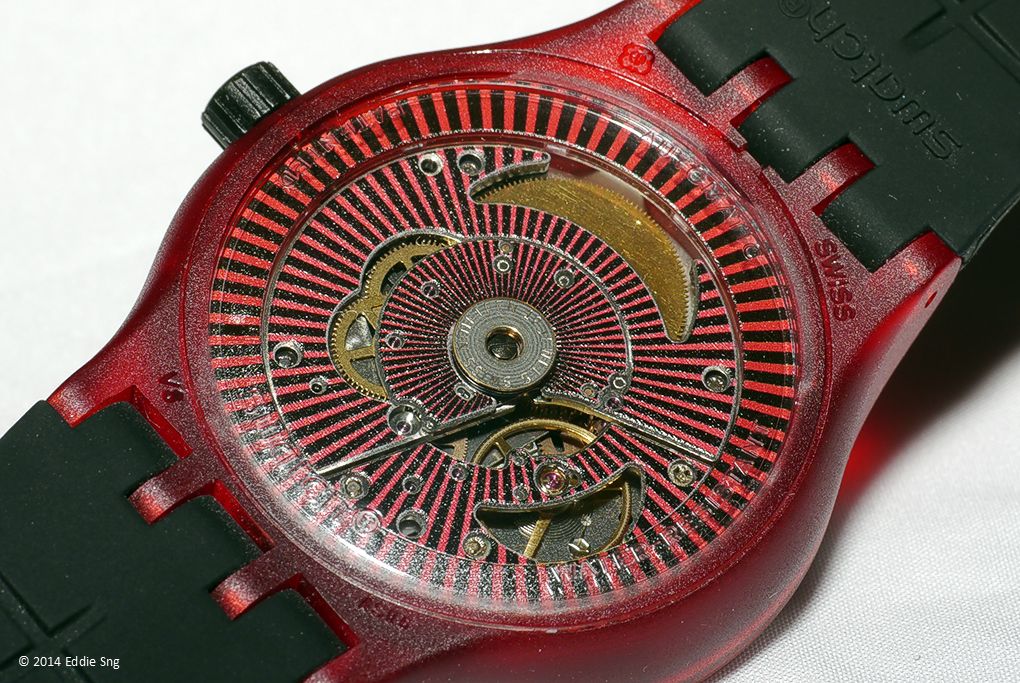 The motif on the movement makes it feel psychedelic.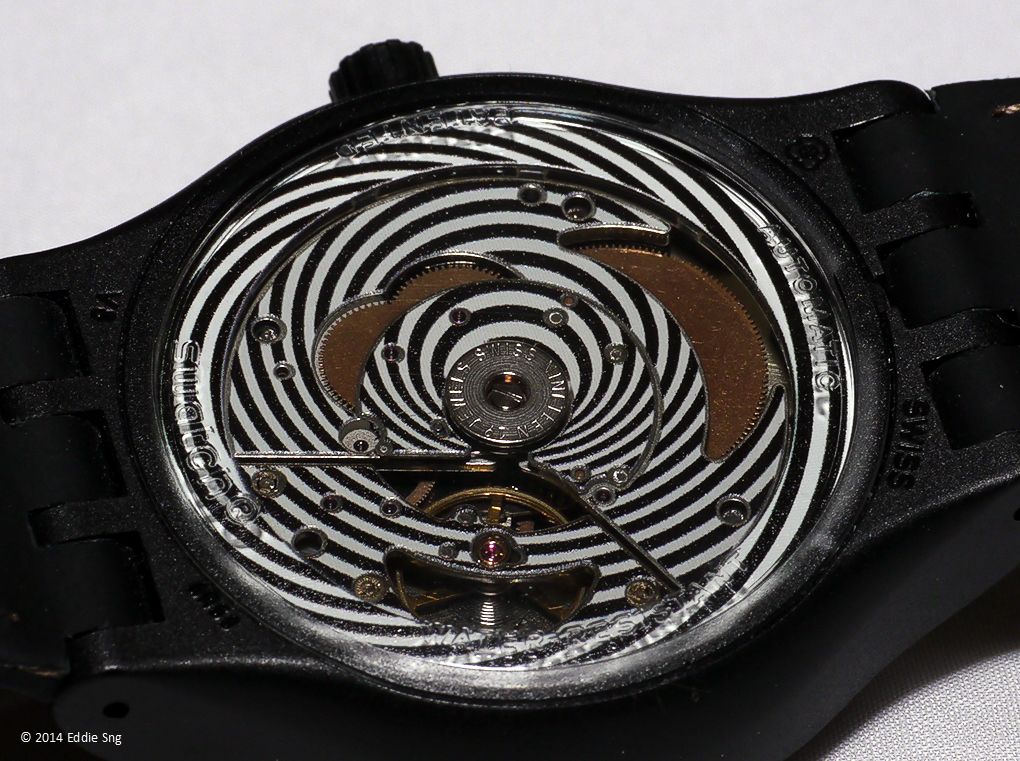 So we shall have one each - family watch! Watch out for the wrist shot coming up soon.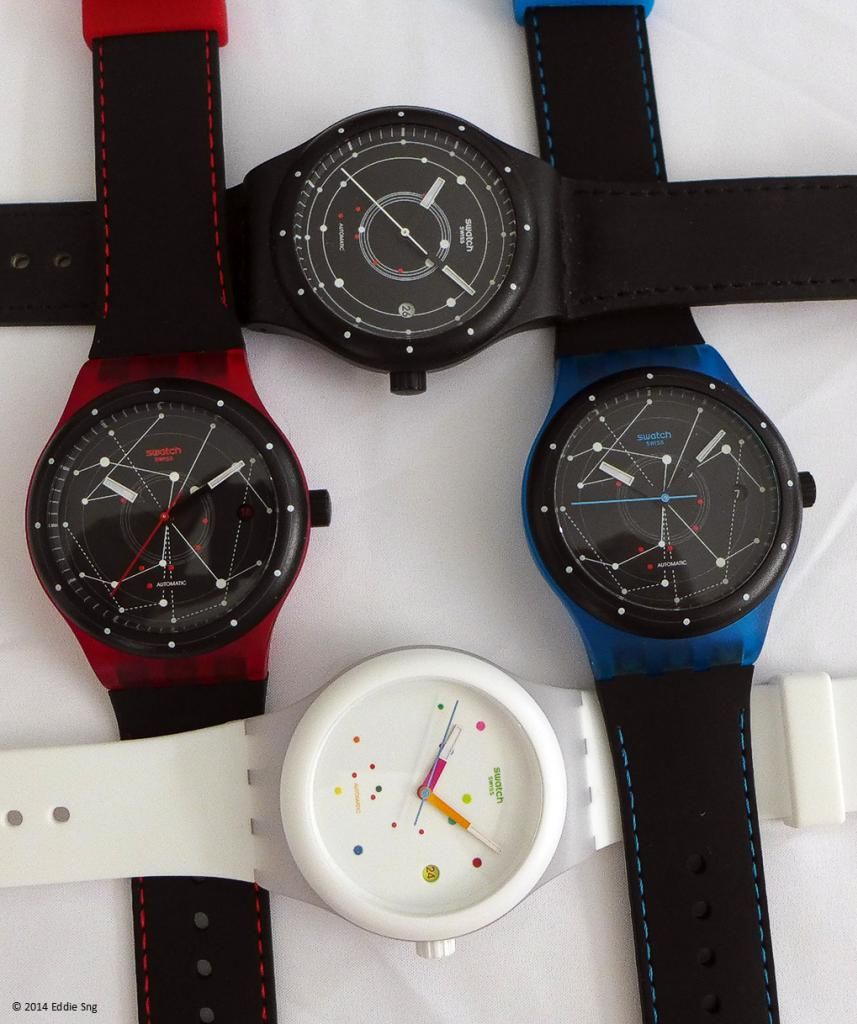 Overall a nifty package and well priced at CHF150 (approx SGD220). A fun mechanical watch at an affordable price. Shall be testing it for accuracy. More more information visit Swatch website.
And for Singapore fans, the Sistem 51 will be launching here on 25th July 2014. And if you decided to buy all 4 colours, you will get a watch winder - only 51 sets available.