The Corum Golden Bridge is one of those watches that emerges every now and then and wows the world of horology. The creative genius of Mr. Vincent Calabrese.
The Golden Bridge is an attention grabbing timepiece - with the in-line bridge the "Centre of Attraction." This piece has since been discontinued.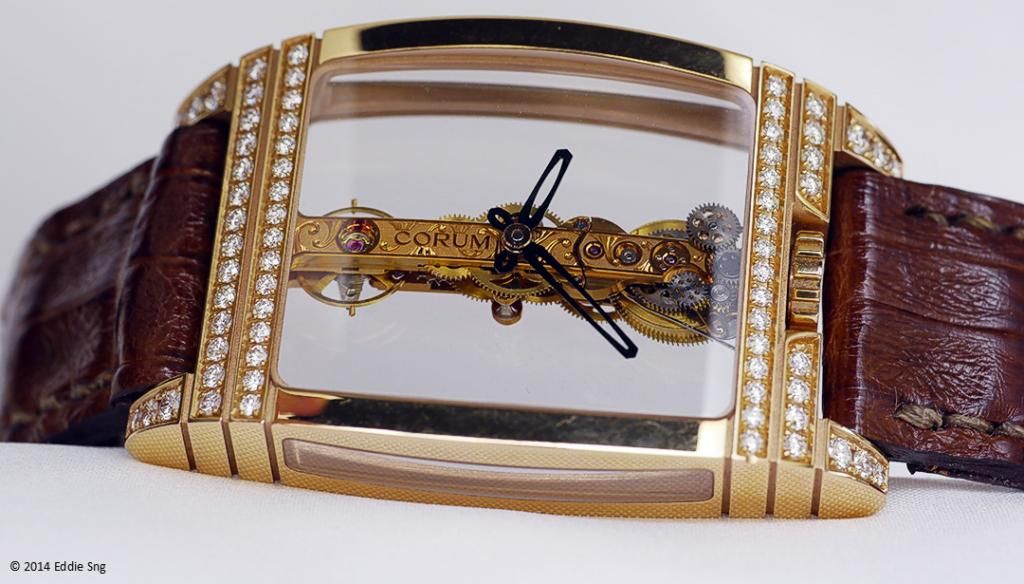 When I first saw the piece on the wrist of a friend, I knew I had to get one some day. Little did I know I would end up with one for my wife instead. She loves this piece and more so after we changed the strap to a tanned croc strap from JnS Handcrafted Strap.
Stay tuned for more on this beauty.