It took me awhile to understand how to tell time on the Upside Down Watch by Ludovic Ballouard. The complication is to marvel at and the finishing on the watch exquisite.
Once in awhile, you come across an unusual timepiece and I was lucky enough to be able to see the Upside Down in platinum on a previous trip to Bangkok. Pardon the poor quality of the pictures as these were taken on my smartphone.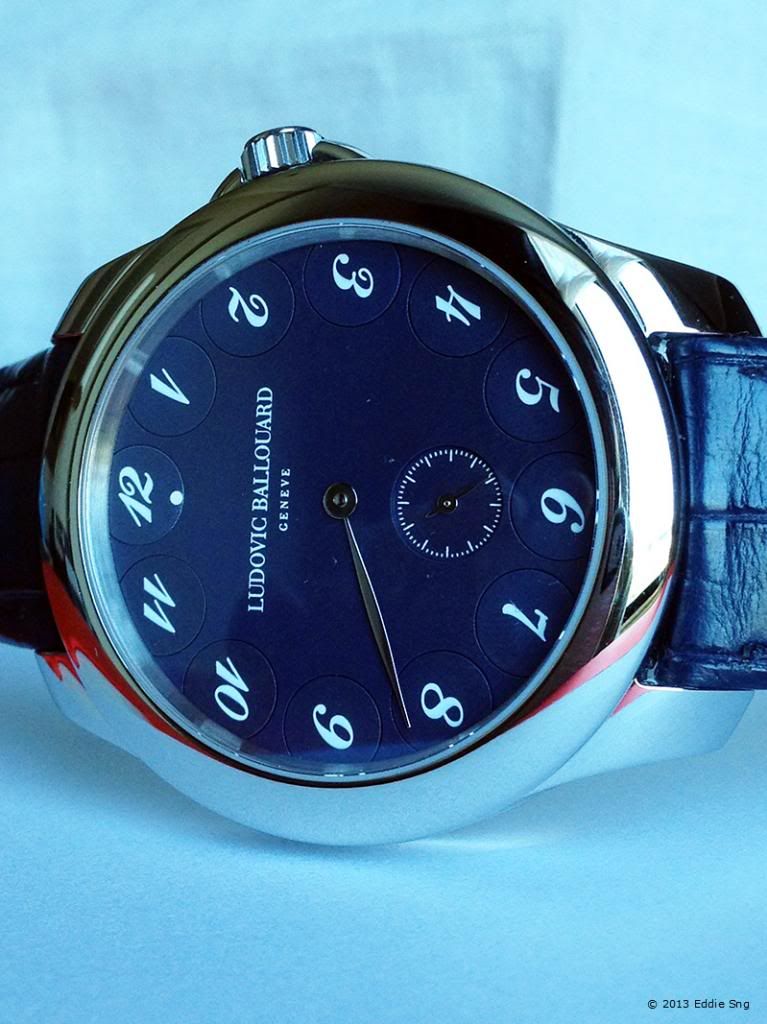 At first glance, the watch displays the Arabic numerals upside down, hence the name of the watch. But take a closer look at the numbers…Notice that the 12 is right side up and with a dot? The rest of the numbers one to eleven are all displayed upside down. When the minute hand passes the 60 minute position, the number 12 will flip around (and display the number 12 upside down) and the number 1 will flip around displaying the numeral 1 correct side up and with the dot. The jump is instantaneous.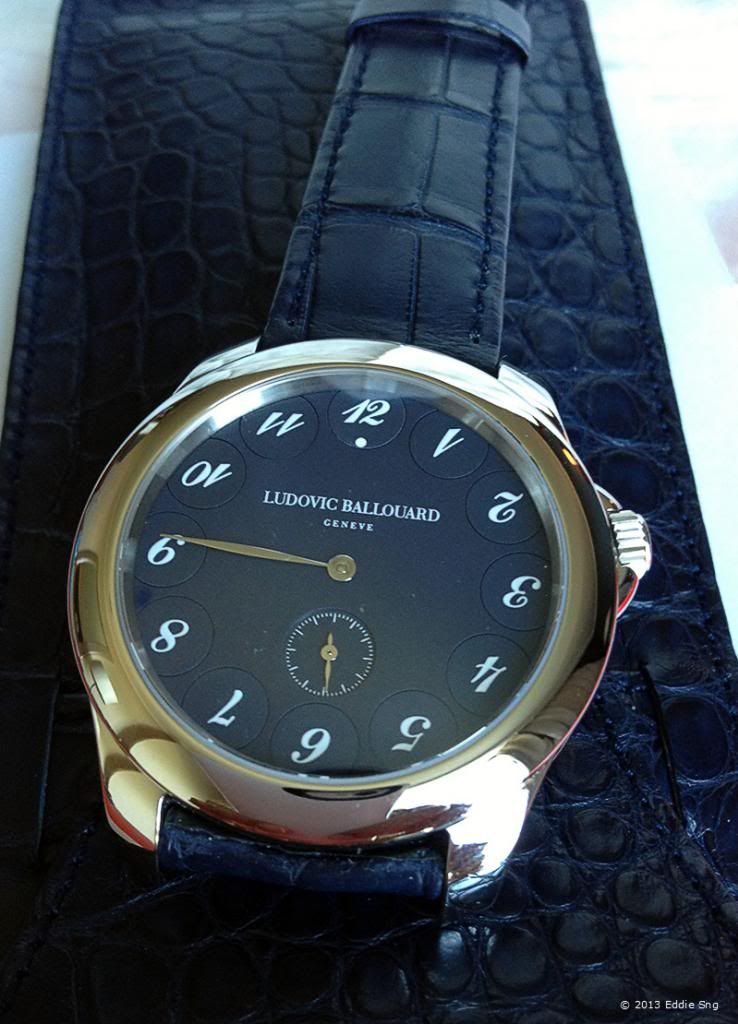 The movement side looks complicated but well finished. The manual winding Calibre B01 has a power reserve of 36 hours.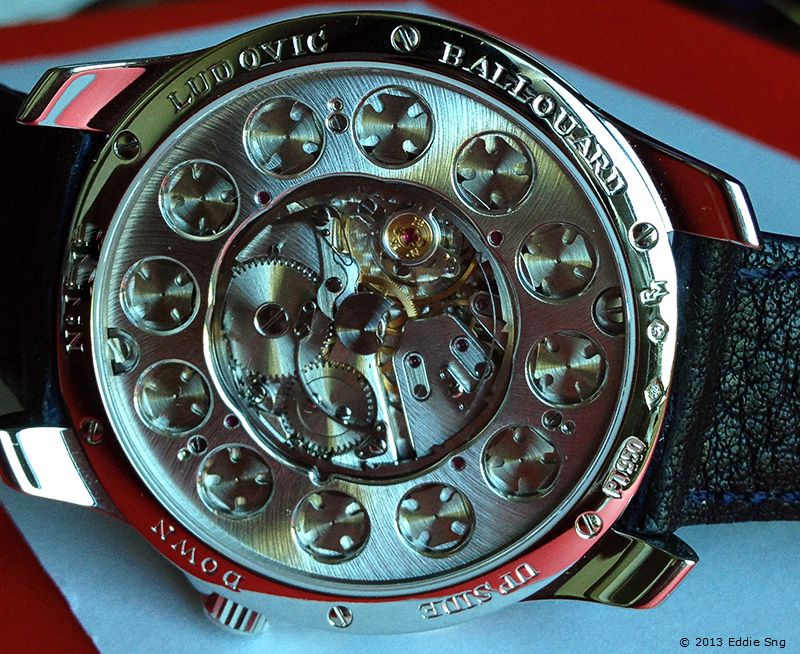 The buckle is hand engraved and in platinum and the strap is hand-stitched blue alligator. Comes with an alligator travel pouch too.

And then two months later, I come across the Harry Winston Opus 13 which is also developed with Ludovic Ballouard. We were shown the non-working prototype at the Harry Winston Boutique in Singapore and I had the privilege of taking some photos although it is rather difficult to capture a good shot given the "bling" centre.

Notice the outer ring has pivoting hands? 59 of them to be exact and eleven have red tips? The eleven red-tipped ones are representing of the 5 minute marker. A little more difficult to see is the Eleven O'Clock hour "hand" that has flipped forward to point at the eleven o'clock position. Every time the one minute is up, the minute hand will pivot to the "straight" position. This watch is displaying 11.03. Telling time will be difficult and I believe HW needs to make some adjustments to the final piece to make it more legible.

The movement side is easier on the eyes but no less complicated than the Upside Down.

At the hour, the pivoting minutes hands will all "dance" back to the slanted position. and the twelve o'clock will feature the "HW" logo. Cased in white gold, the watch comes with a white gold folding clasp on black alligator strap. Limited to 130 pieces.
So can we call Mr. Ballouard the new master of complications?