Lange has always made good chronograph and the Datograph is a dream watch on many collectors' list. I like the Datograph too but I finally settled for the 1815 Chronograph.
Two reasons I chose the 1815 chrono - as a chronograph, it is more "pure" to have no date. And additionally, they Lange does not have the Datograph in White Gold. And actually a third reason - price. For the date, one has to fork out a lot more… Hence the 1815 chrono over the Datograph. A clean and "pure" chronograph.

I have always liked the Lange chronograph - a clean display. And the white gold example is my favorite - unless of course Lange comes out with the grey dial version of Datograph… The white gold cased white dial version is clean and "unobtrusive". I love the look.

The lovely blued hands are an attraction in itself. Visually appealing and extremely matching to the dial, this was the clincher for me.

And that is a Lange without looking at the movement - a work of art!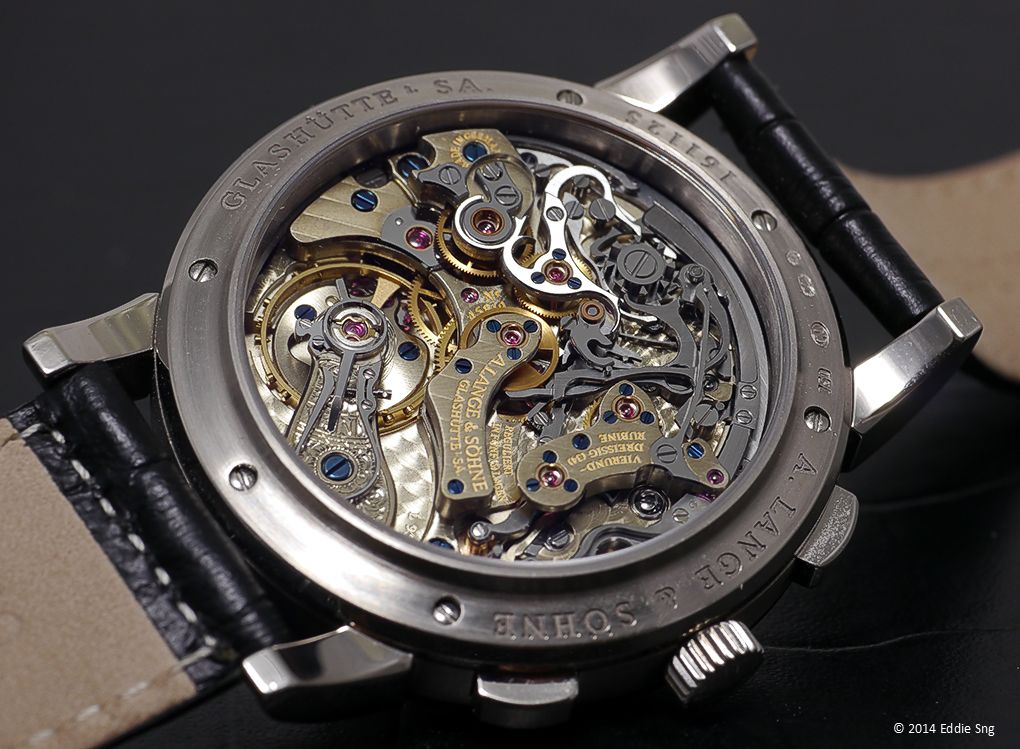 Unlike many other chronographs, the Lange example features a jumping minute counter. And the aesthetics on the movement is amazing! Another winner for me.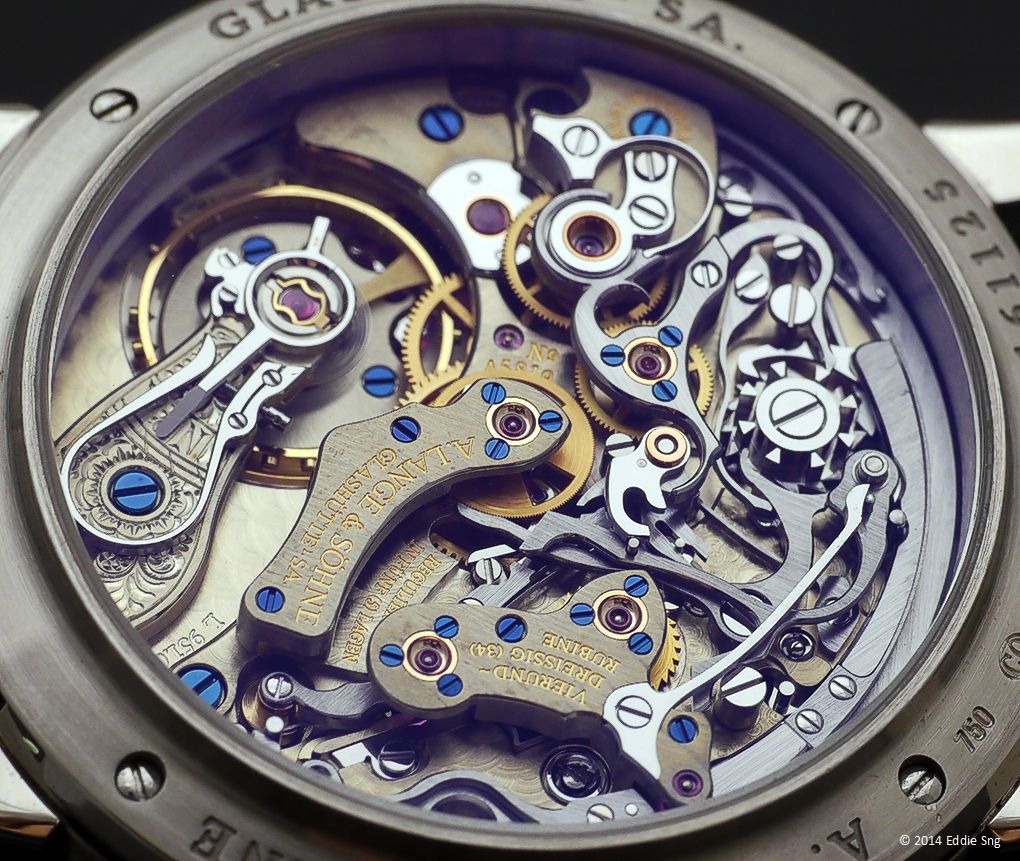 The blued steel screws and jewels add to the aesthetics of the movement. The movement features a column wheel chronograph.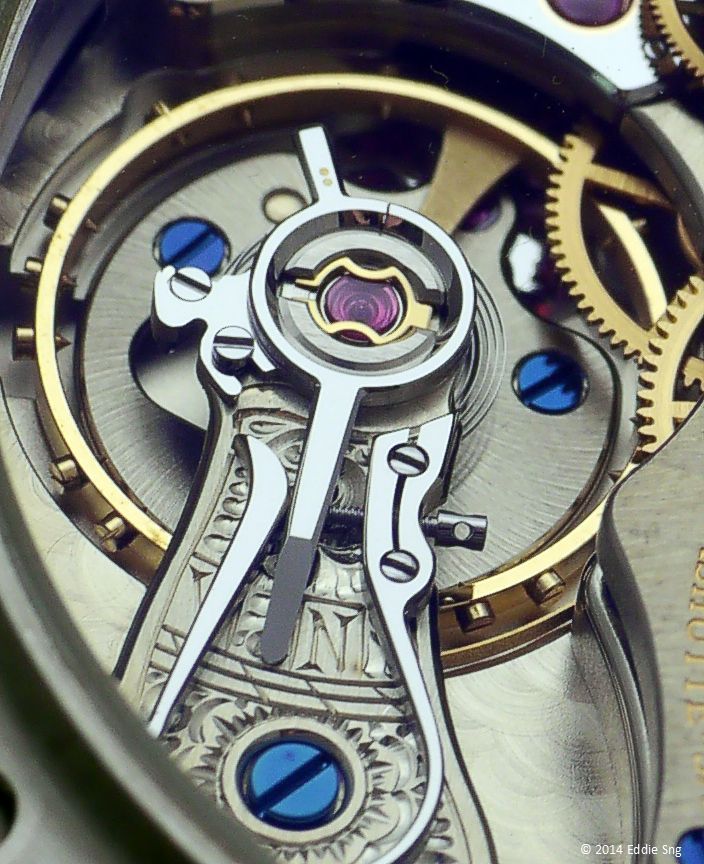 And the signature hand engraved balance cock. A true work of artisanship.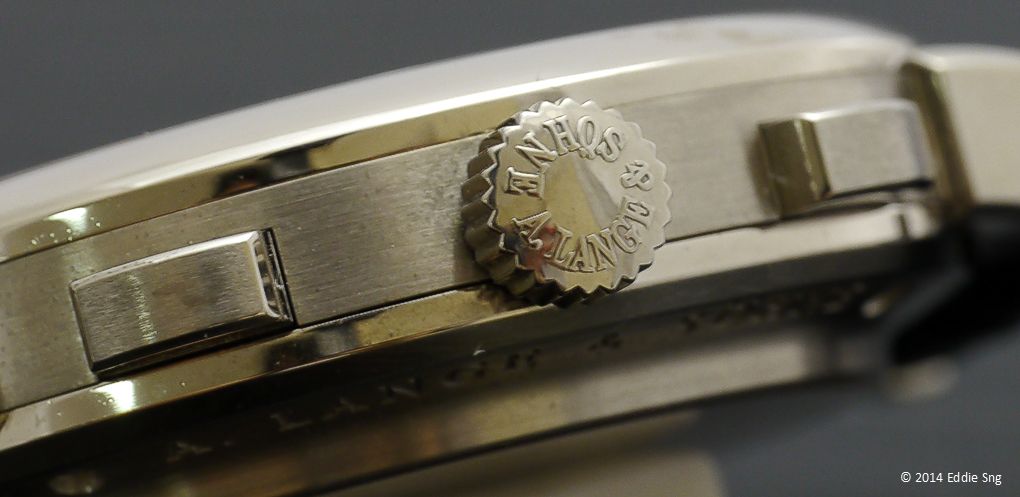 My only one gripe about the 1815 chrono is the small winding crown. Lange could have made it a little larger for I find it a little hard to wind - I have rather fat fingers. The chrono pushers are smooth and responsive.
My next search is for the rose gold black dial version of the 1815 chrono. And then the "set" will be one more step "complete". I have to check with the good guys at Lange as I understand that there was a yellow gold version too.