This post documents my travel with my JLC Grande Reverso Ultra Thin Duo Bleu. One year ago I was traveling to the US and here I am back again. But this post documents my travels last year.
Whenever I travel overseas to places with a different time zone, I have to decide which timepiece to take with me. In many cases, I ended up with the JLC Reverso. So I would like to share some pictures of the watch traveling with me.
Here with the main course.

After a meal settling back for a glass of wine.

On this trip, I had visited Monterrey Beach.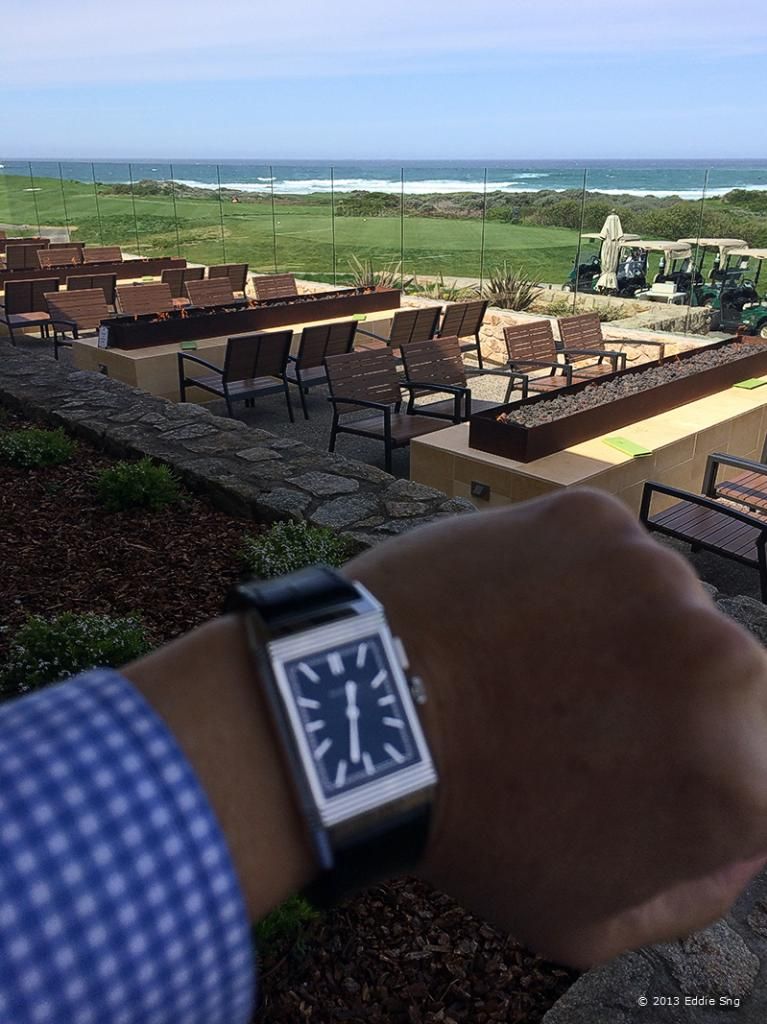 Monterrey beach is really breath-taking and I am planning to return some time. On that trip I also visited Napa Valley - that one to come in another post.