I can see why the Corum Golden Bridge is such an attraction for the ladies - and to put it into a small case? Well this is a winner for me!
Right off the bat, my wife loved the Corum Golden Bridge and when they introduced the Miss Golden Bridge, I thought it would be the perfect gift for her. So I managed to capture some shots of the timepiece. Enjoy!

I have to say that it is rather difficult to take this watch as there is no dial and the case is see through.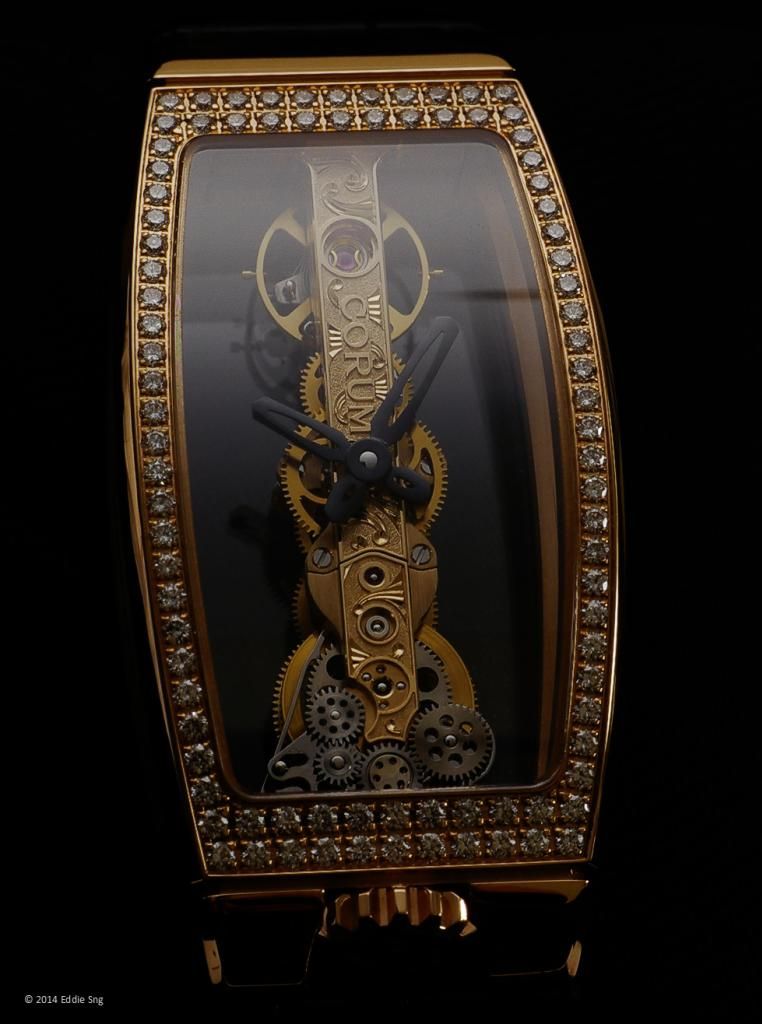 But don't you think this is so unique? Even the side is see through...

Even I like this timepiece!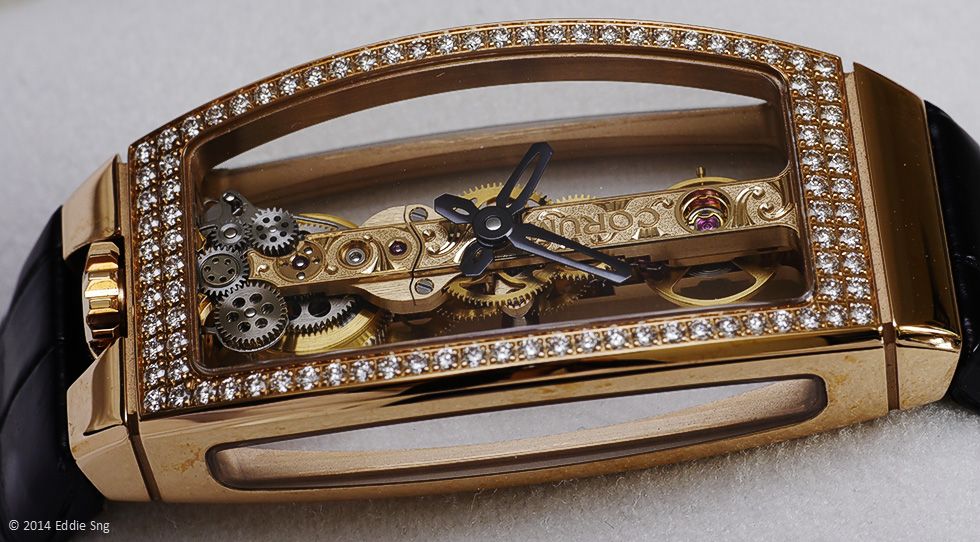 Elegant and unique. And with the right amount of bling too.

For more reading about what my wife thinks of the watch, read her article published in Deployant.

Enjoy this one last shot. I like this one a lot.
Here's wishing all of you Happy Lunar New Year! May you have a Prosperous and Successful Year of the Goat. Gong Xi Fa Cai!