You never know when you stumble upon a nice watch at an affordable price level and such was the Jean Richard TV Screen Dragon Lady.
We were out shopping in Orchard Road and came across a closing down sale at Centrepoint Shopping Centre. While my wife was busy shopping in Robinsons I walked into the shop not expecting to see anything of significance. And then there it was… The Dragon watch sitting in the display.

The original watch came with a satin strap but I had it changed to a stingray strap which they gladly did for no extra. Jean Richard has a series for ladies - the TV Screen. So called because the case resembles that of a TV Screen.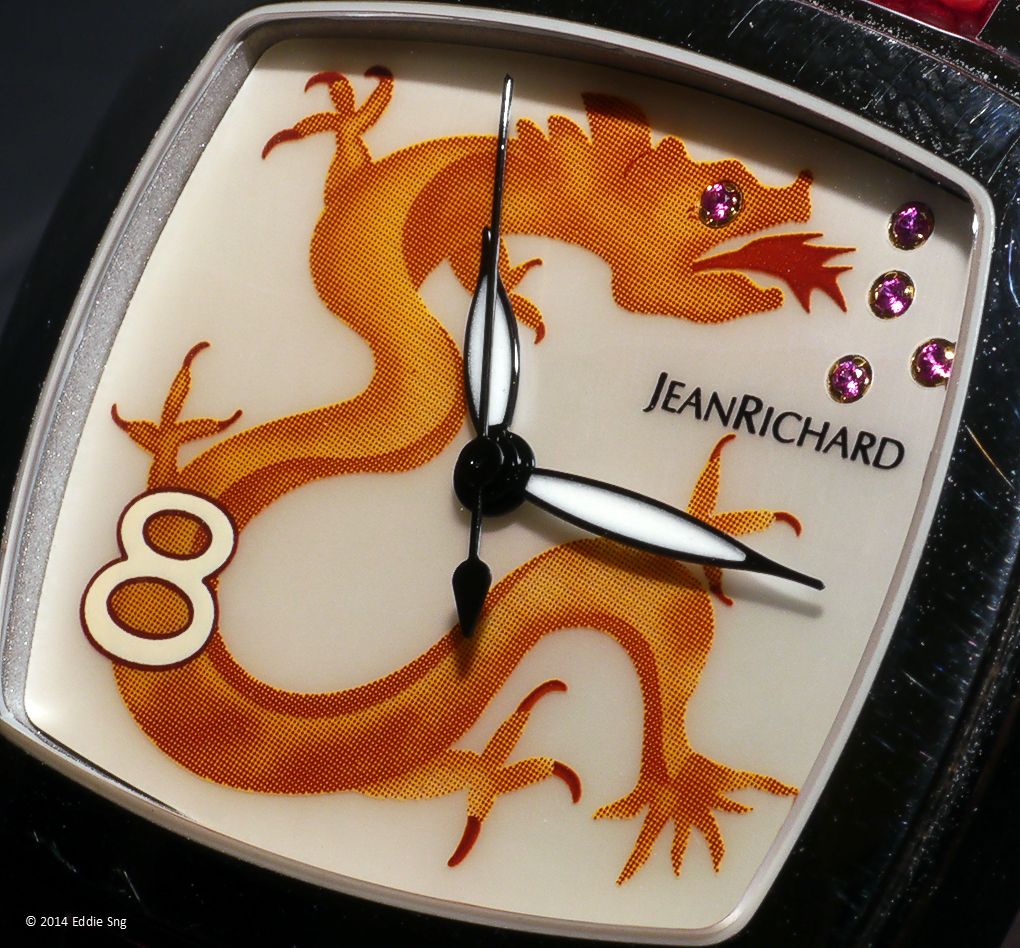 I thought to myself - how odd, a watch made for the Chinese market - the number 8, the Dragon motif and five red rubies. Some things you know is just right - and this was just right. Just right for my wife.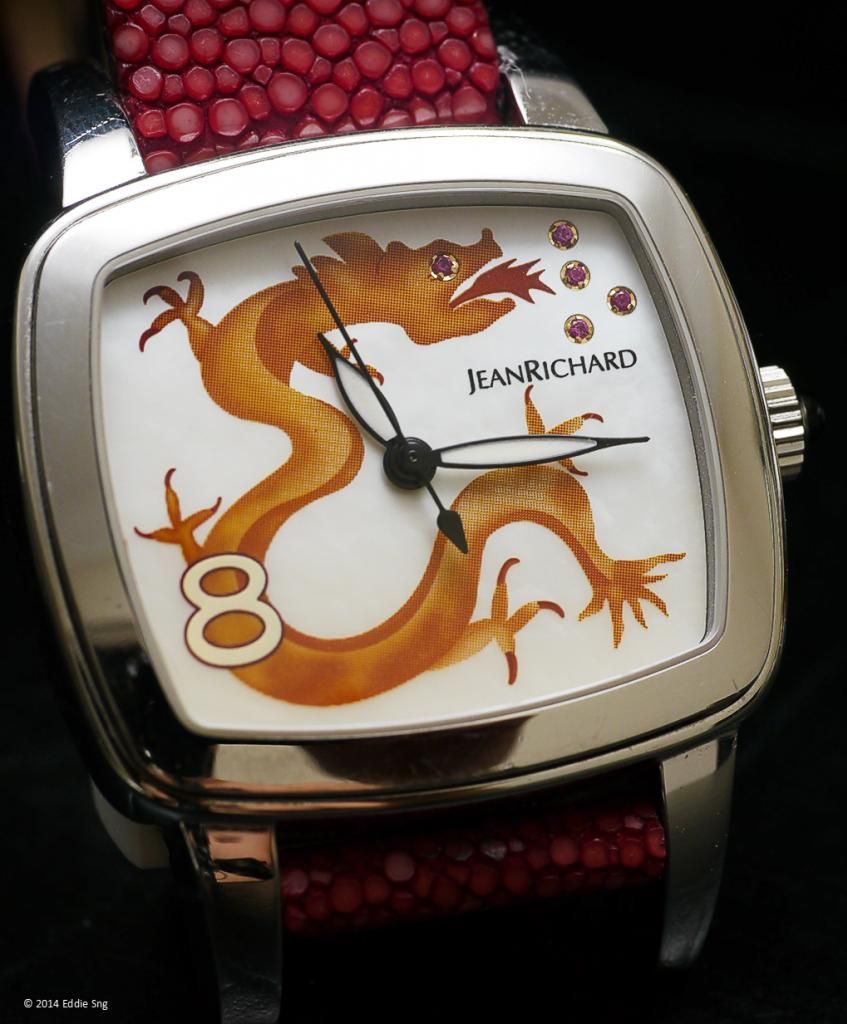 The Jean Richard comes with an automatic movement but closed case back. One suspects it to be a simple base movement undecorated. But who cares? What is important is the look of the watch from the front. And what is even more important is that my wife loves it. Sorry for the scratches on the case - shows how much she wears them.