So I managed to open the case back of the Lucerne - not too difficult actually and what I found was surprising.
Unlike in "traditional" watches, the movements are not secured to the case at all - drops out easily enough once the case back is popped open. A long stem with the movement loosely in the case.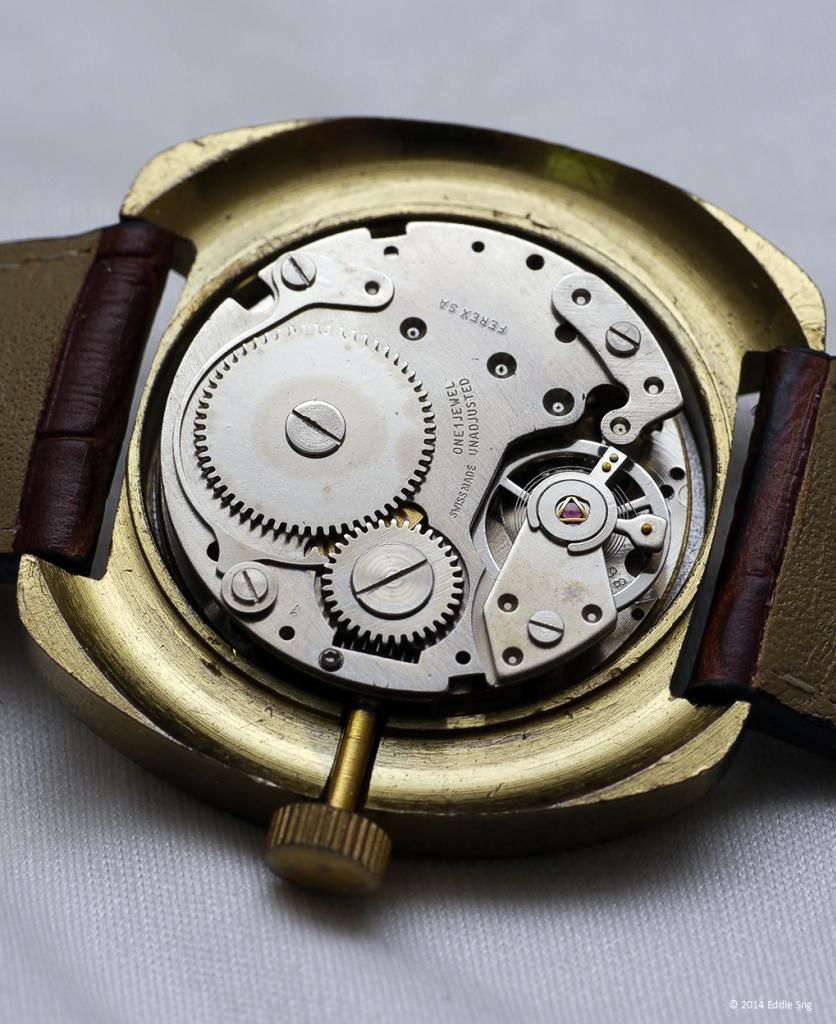 The empty case is just that - an empty case.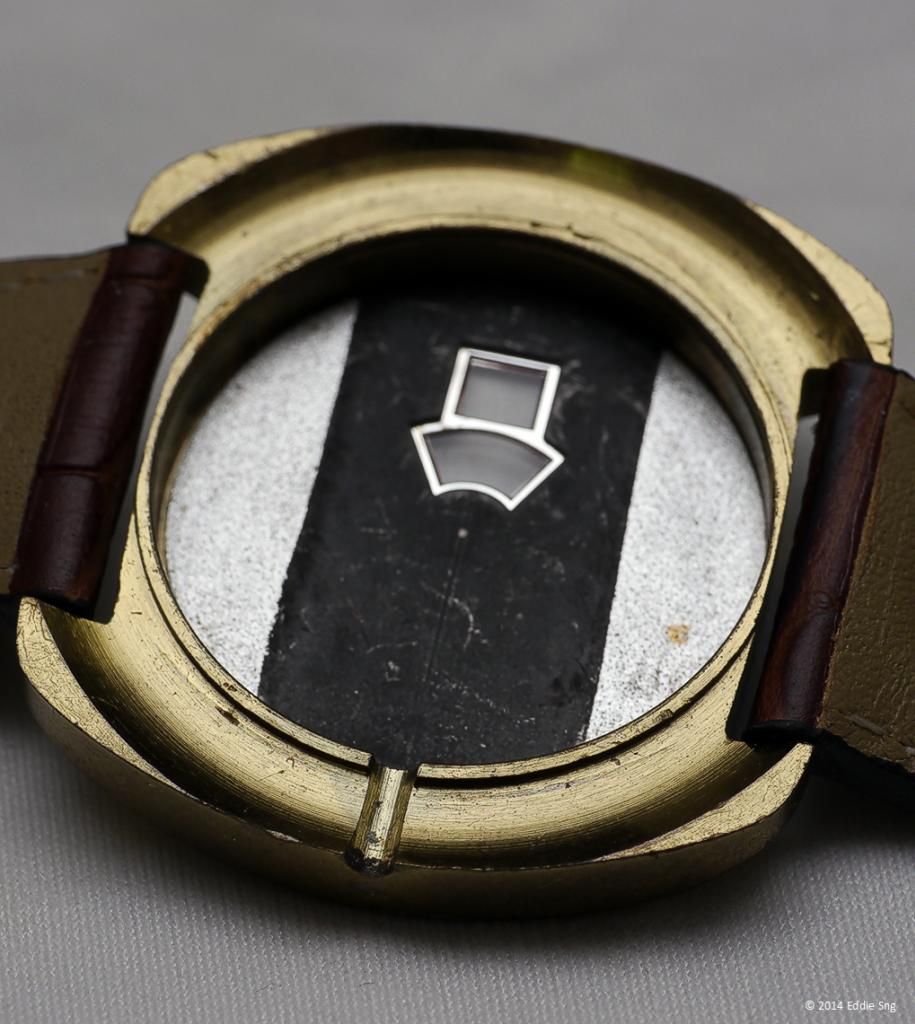 The movement is signed Ferex SA which I believe was the movement supplier and just like Lucerne Watch Company probably does not exist anymore.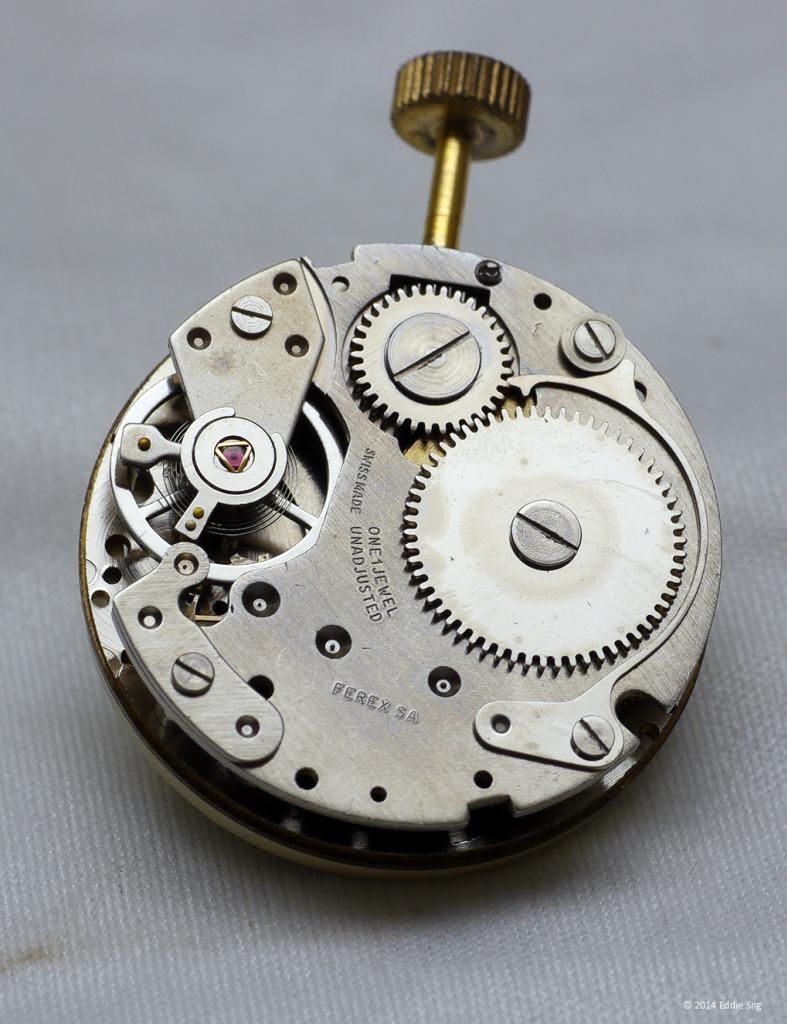 The movement says One Jewel - simple manual winding movement. Swiss Made it says. As I had this serviced several years ago, the movement looks clean and in good condition.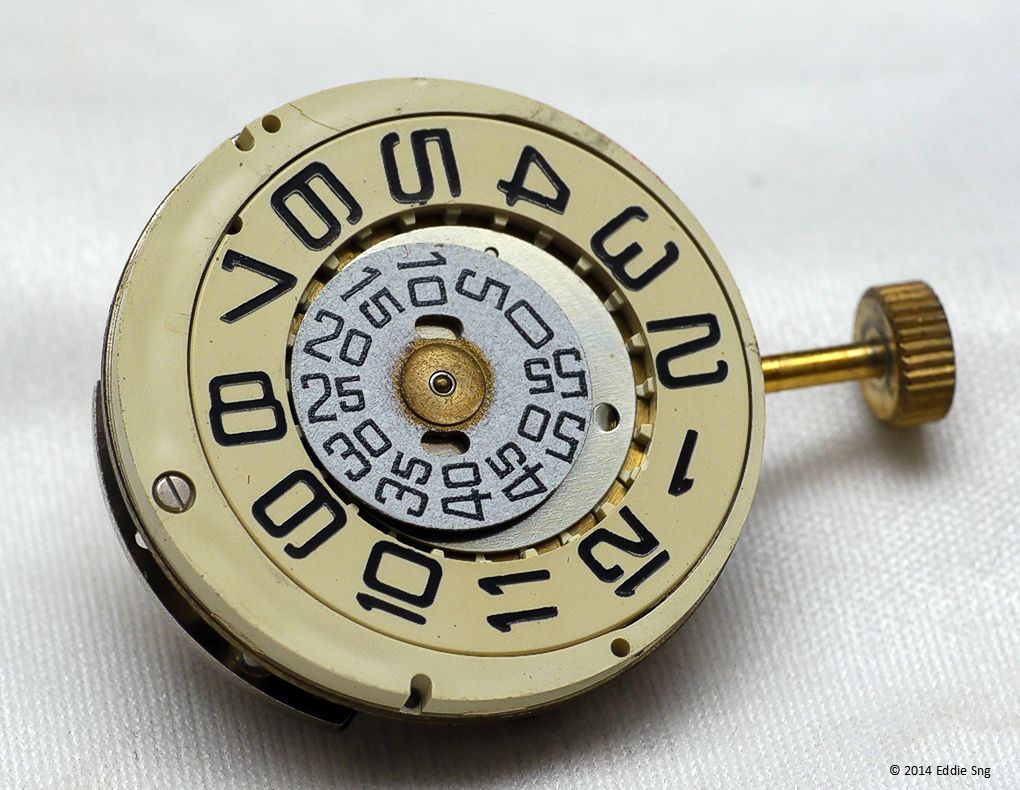 And on the dial side, the "complication" revealed. Two revolving discs - one for the hour on the outer ring and the minute in the inner ring. No seconds indication. Just as well - back in the 70s, the pace of life was probably not as fast. So who needs to count to the minute.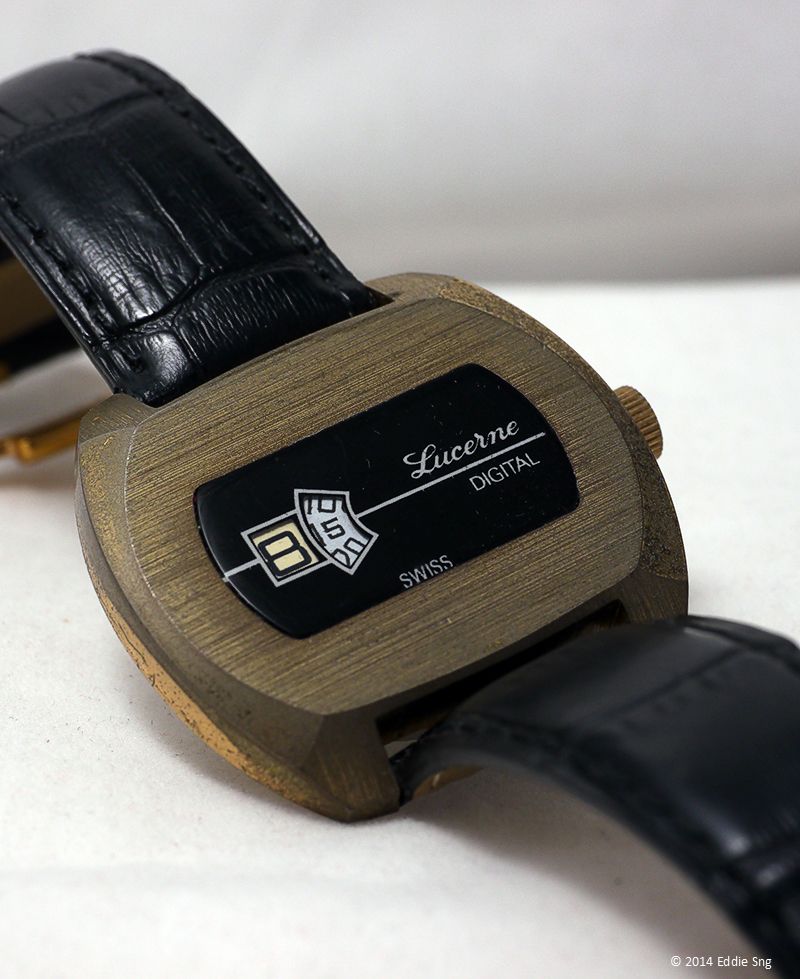 And when you encase it case - just a snap on, this is what it looks like. And as luck would have it, I managed to find a rather unusual shaped Lucerne.

Almost like a bullhead of sorts and the movement is the same.

Case back mentions the same - Base Metal Case All Swiss. This one comes with an even longer stem to wind the watch.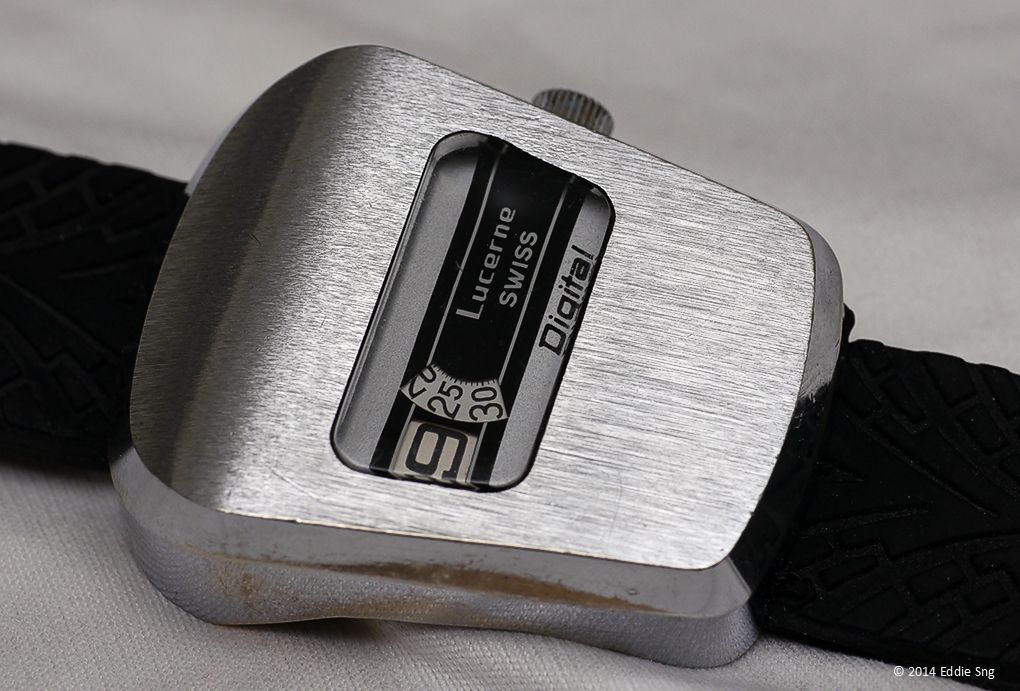 Same brush metal for the case and definitely retro. This example tells good time. For more Lucerne Digital watches, please check out my other post Lucerne Digital.