After the Snow Monster, I started a lookout for the more unusual and significant Monsters and I came across the Seiko Monster 100th Anniversary.
This variant comes in 2 models - the "un-numbered" SRP455 and the numbered edition SRP461. Actually, I was only aware of the SRP455 until my friend Lionel pointed out the difference to me. And I had actually bought the SRP455 only to learn of the SRP461. I am not sure exactly why Seiko came with these 2 models but I suppose they wanted more collectors of Seiko to join in the 100th Anniversary, hence the "un-numbered" Limited Edition.
Anyway, both the SRP455 and SRP461 has the same look - one can only tell the difference only when you look at the case back where the SRP461 shows the numbers XXX/500.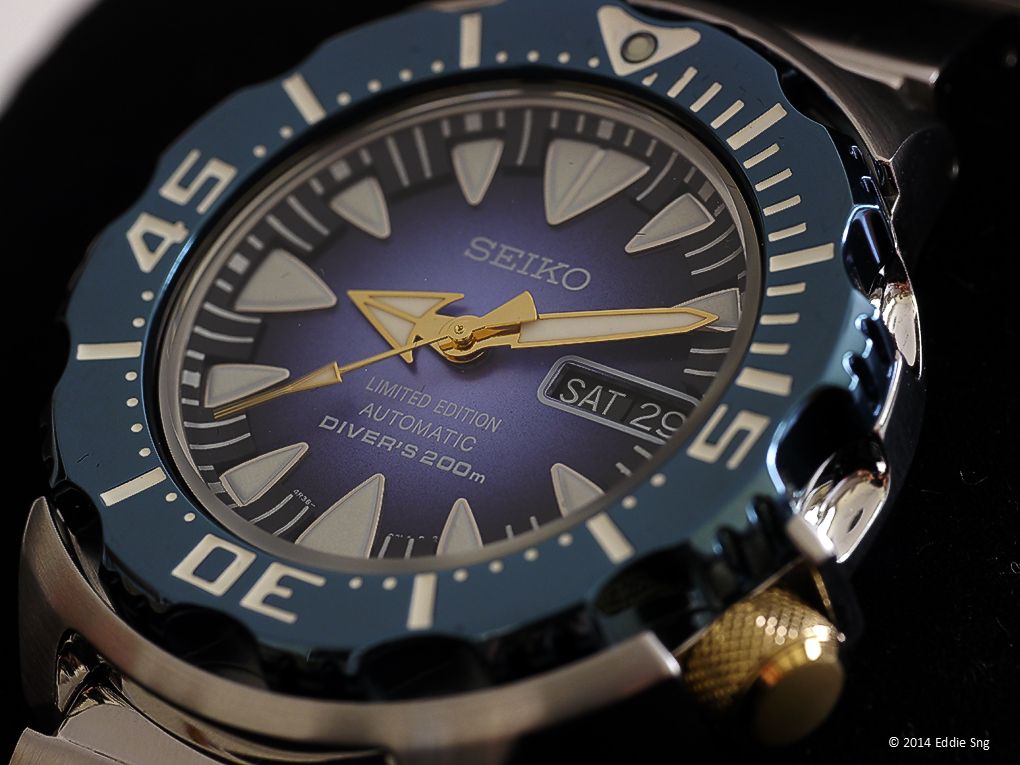 This is the case back showing the Limited Edition and the number 198/500.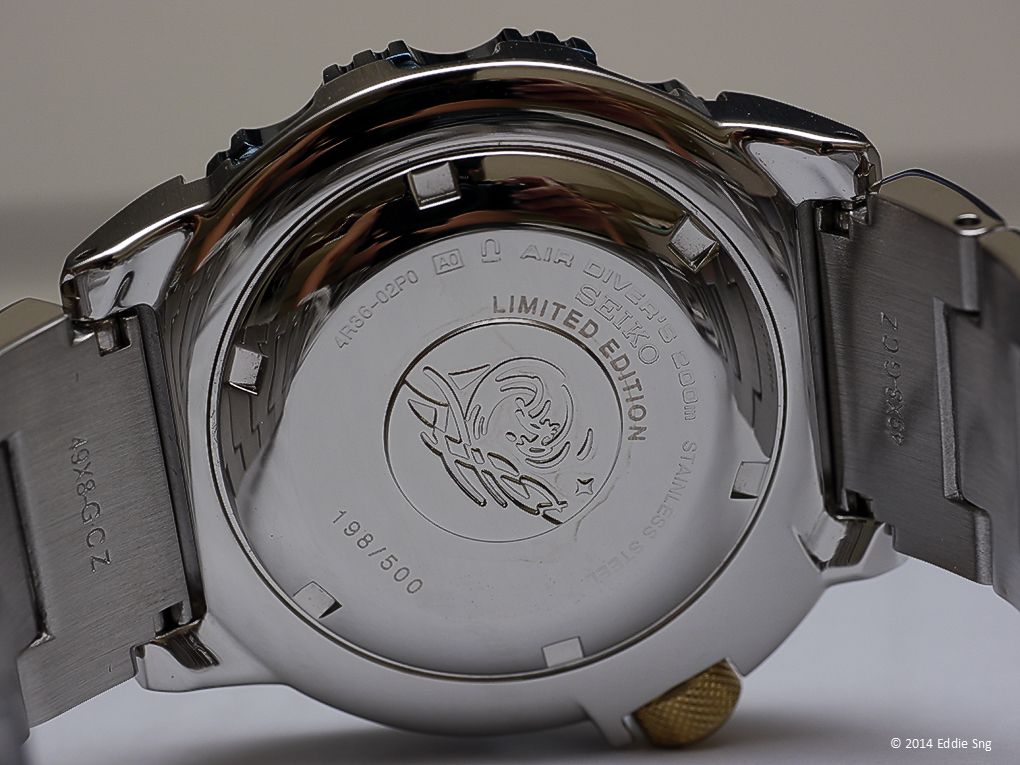 As I had said, I had originally bought the SRP455 and on one of my business trips to Hong Kong, saw the Anniversary piece in a show display and promptly walked in to check it out. And to my surprise, it was the SRP461. I didn't need convincing so I picked it up. And when I come back to Singapore, I noticed the difference lies in the numbers at the case back.

The watch is all Monster - shiny bezel with a day/date indicator at 3 o'clock and the crown at 4. Another difference between the SRP455 and the SRP461 is the bracelet for the latter. The SRP455 comes with a rubber strap which I was not very happy with. The bracelet on the SRP461 is actually of pretty good quality.

What I like about the newer Monsters are the crown. The grainy crown gives better grip for me.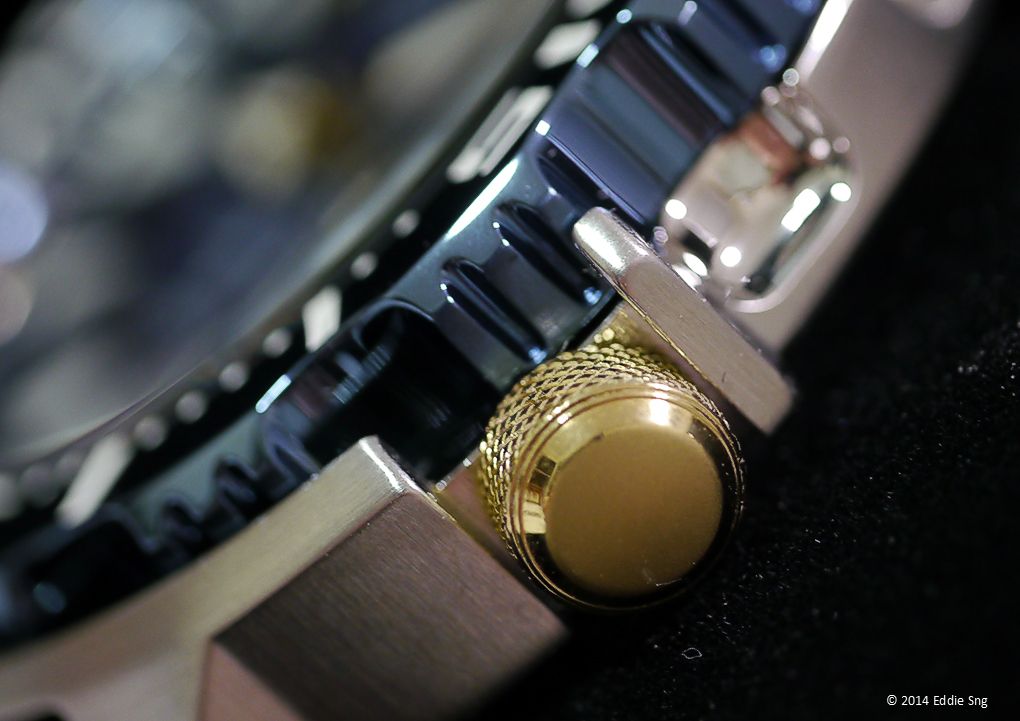 And as with many of the Monster series, the hands and markers are well finished and for a watch that is priced below SGD500, I say it is great value for money.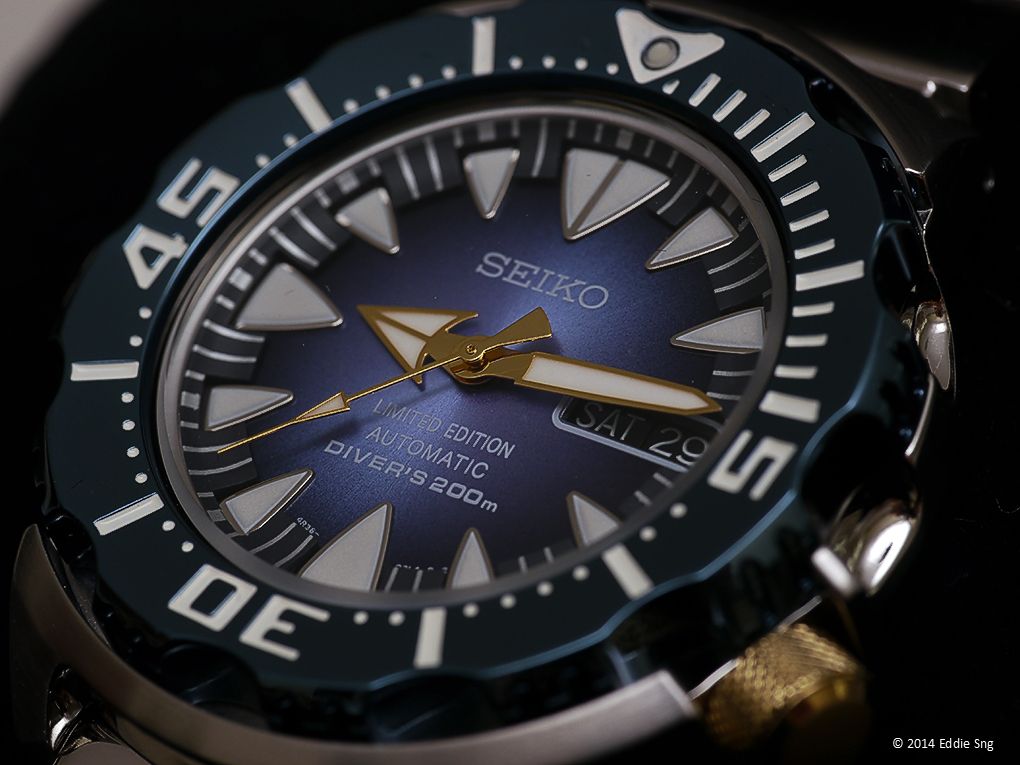 The Anniversary Monster comes with the newer hacking calibre 4R36.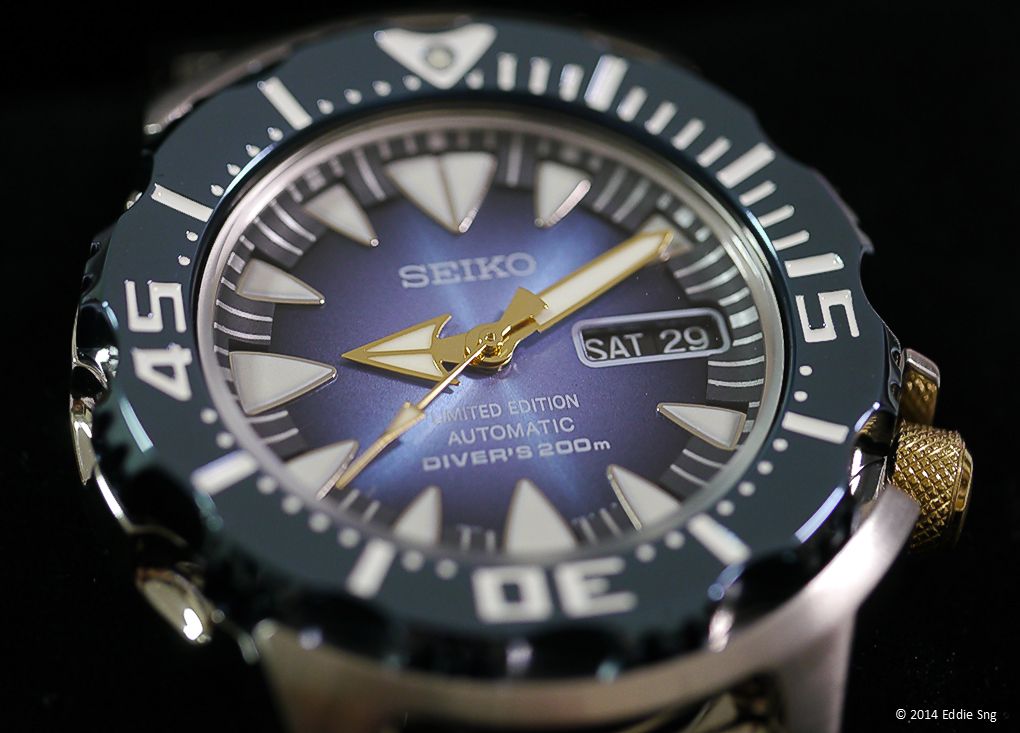 Another look at the Anniversary watch which was released in 2013 to commemorate the 100th Anniversary of Seiko Watch Company together with a few other watches.