Apps are a wonderful tool of the internet age. And I used them recently to convert some photos I had taken into wonderful sketches.
So how would you like the Vianney Halter Antiqua in sketches?

I had featured a few of Vainney's timepieces in a few other posts. But the most iconic of all is perhaps the Antiqua featuring a three part dial with a date window. First, the time...

Then the sub-dial at the 7 o'clock position showing the month and leap year indication.

The date window is found to the right of that indicator.

The last sub-dial is found at the 10 o'clock position showing the day of the week. And the movement side.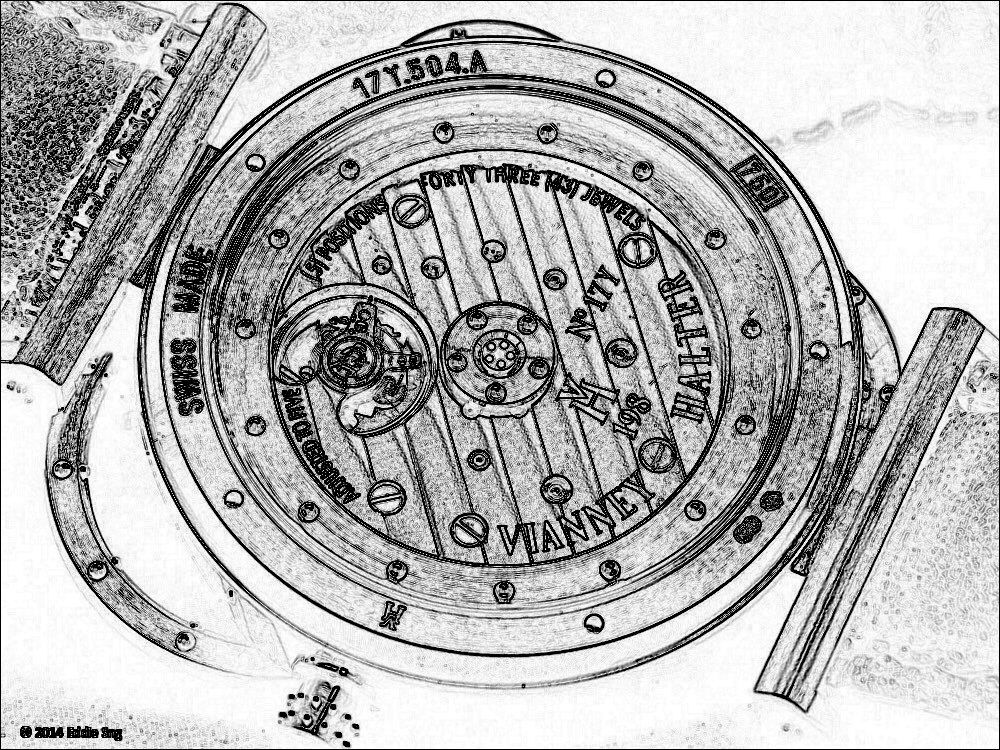 Some pretty cool sketches I think. Hope you like them. For more on the iconic piece please check out this post on the Antiqua Perpetual Calendar.