Several years ago, the German luxury brand Goldpfeil commissioned a collection of 7 timepieces in collaboration with some members of the AHCI. The collection is called the Seven Masters made by independent brand owners. One such watch that came out of that collaboration was the Vincent Calabrese Jumping Hours.
The Goldpfeil series had watchmakers like Vianney Halter, Felix Baumgartner (Urwerk) and Vincent Calabrese amongst others. Mr. Calabrese as many would know is the name behind the Corum Golden Bridge and he later started his own company NHC which specialises in the jumping hour complication. The Goldpfeil Jumping Hour is housed in a white gold case.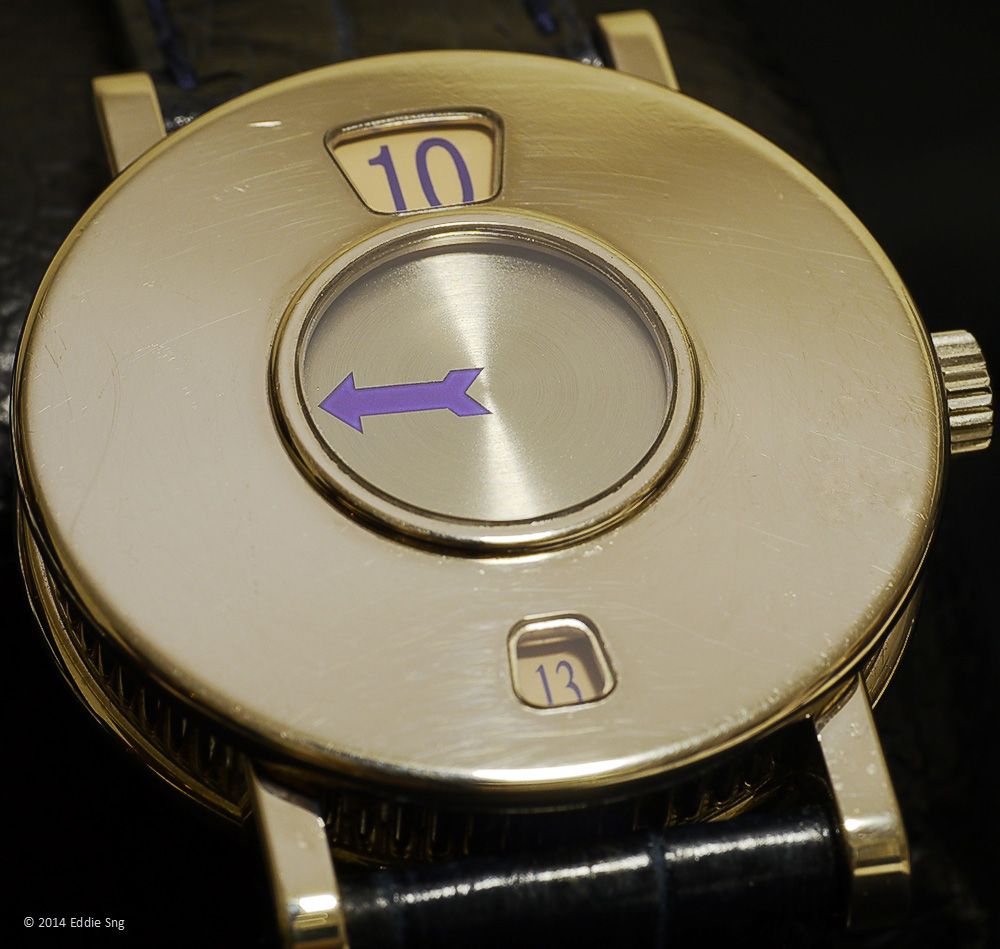 The watch features a jumping hour complication and the hour window is located at the twelve. The date window is at the six and the minute hand is the logo of Goldpfeil.

Encased in white gold, the scratches show through unlike steel case which are probably more scratch resistant. The hour and date discs are slightly salmon pink is colour and the "jump" is instantaneous.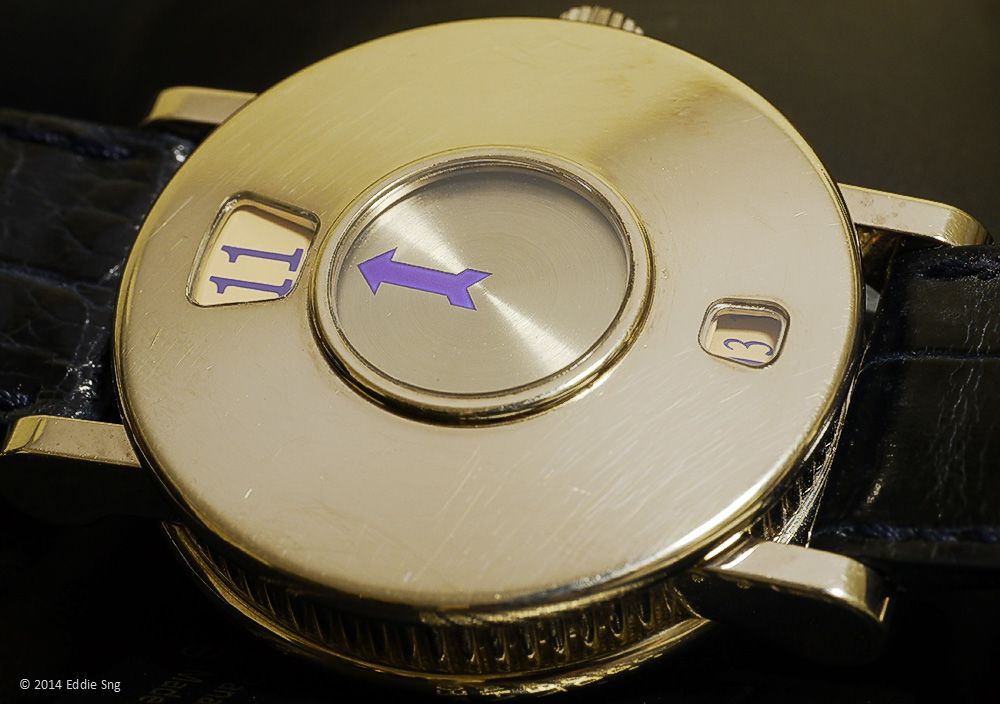 Each Goldpfeil watch features a signature - the Goldpfeil arrow. In this timepiece, the blue Goldpfeil arrow is the minute hand. What is also unique is the case - lacking a "dial". Mr. Calabrese reduces the timepiece to the essentials of telling time.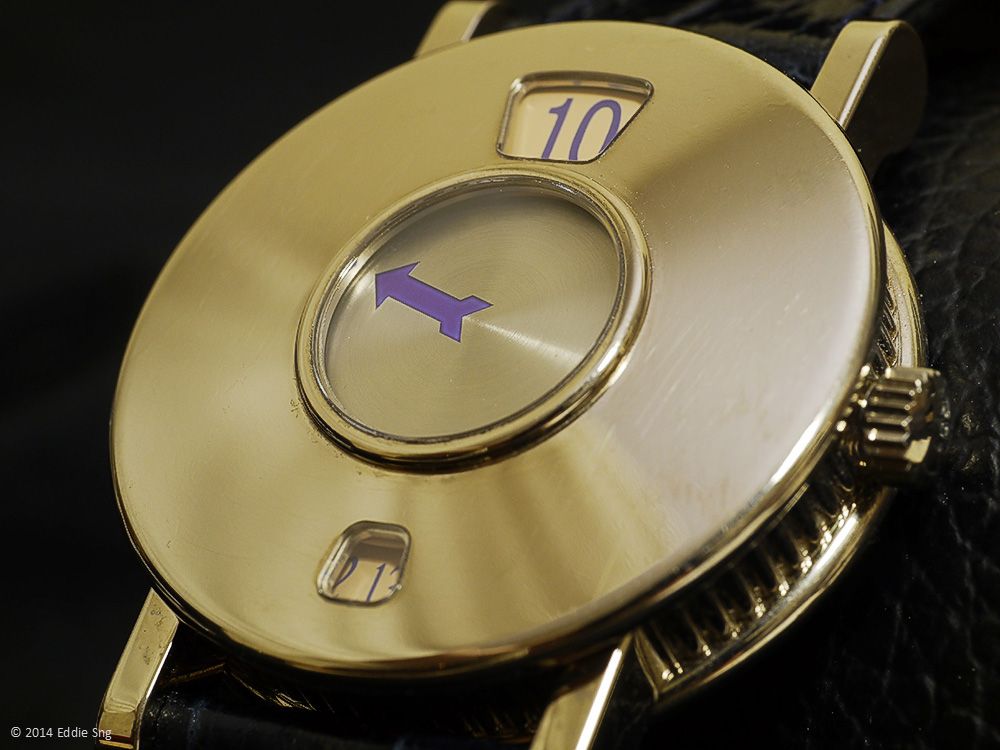 The lugs are also slightly curved so it sits on the wrist a little better.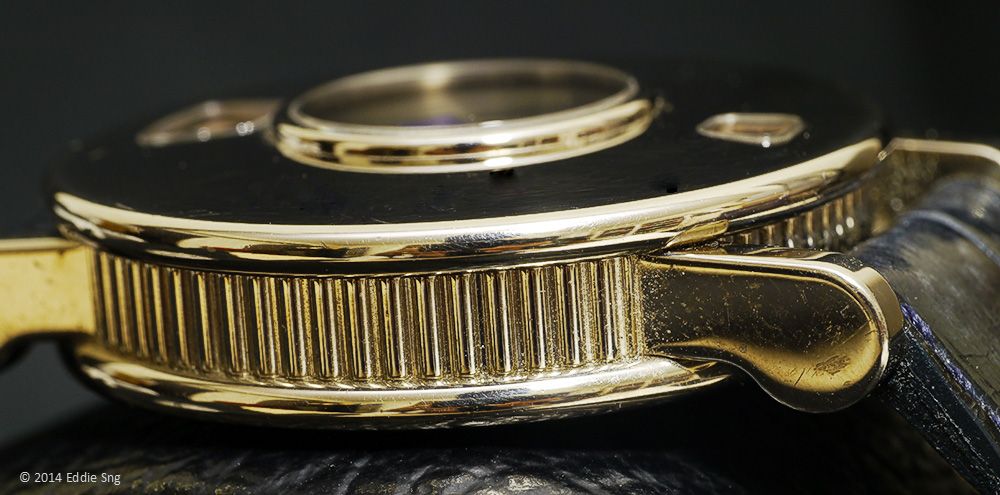 The Goldpfeil Vincent Calabrese GPVC11101 features an automatic movement modified by Mr. Calabrese. The case is a rather small 35mm and actually nice for ladies.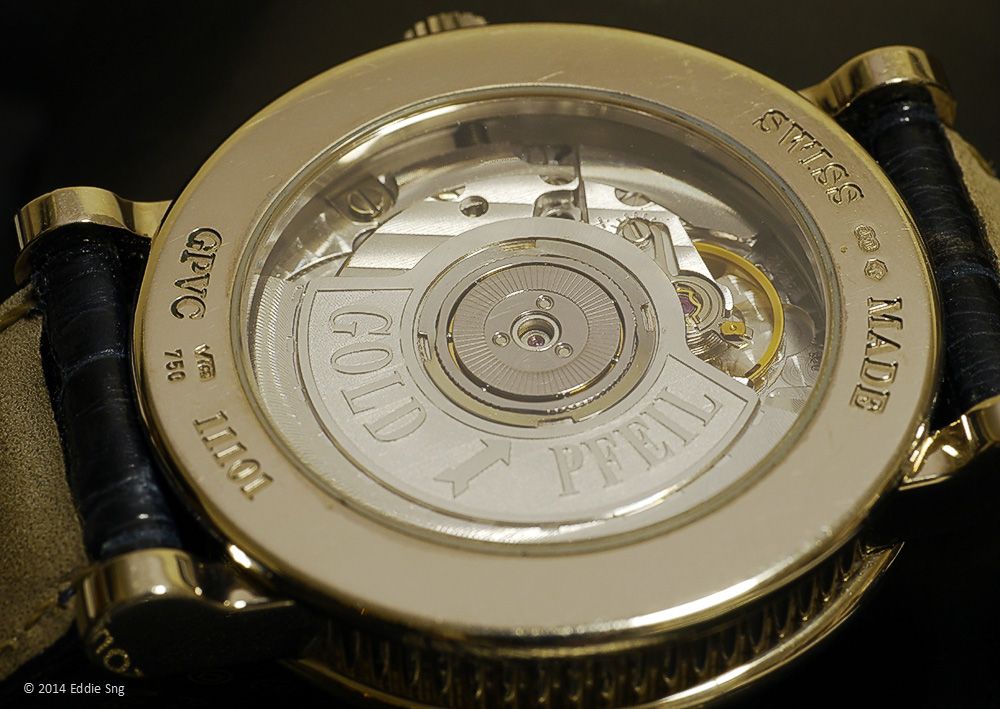 Unfortunately, the Goldpfeil collection launched in 2001 is long closed and all watches probably account for. Read more about the Goldpfeil collection in my earlier post on the Vianney Halter. And the immediate task is to have this restored to its former shine. Runs well but I have to take better care of the case.