The Japanese are well know masters of lacquer ware and when I first heard that they have commissioned a new timepiece in their Presage line, I was excited about it. So when I visited Japan earlier this year, I had to look for it.
Despite going to several department store in my first three days in Tokyo, I was met with one disappointment after another. And then, when we visited Kyoto, I chanced upon it there!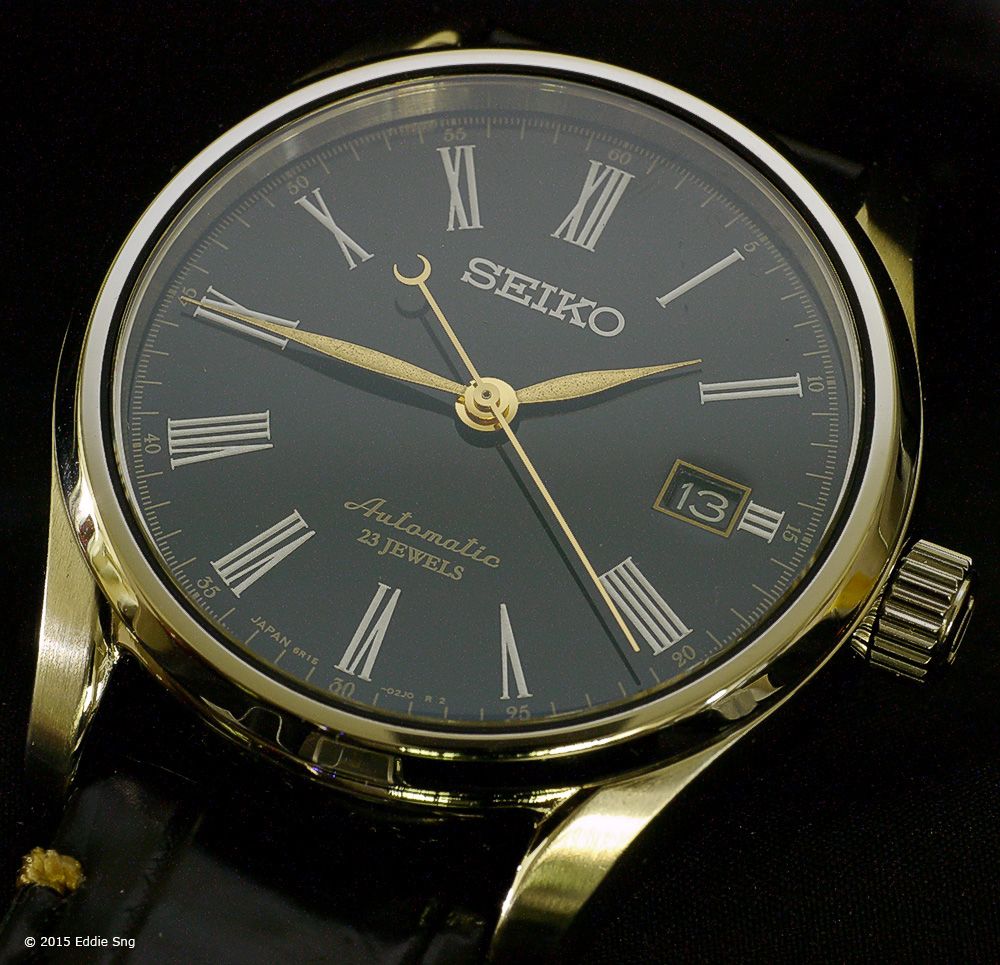 What's so special about this piece? Well, for one the Presage line in this case features a special dial. The dials are made by artists Seiko commissioned and they are called "tokinowaza" - master craftsman. The art of applying lacquer is a well known Japanese skill and when I saw the timepiece, I was really awestruck! What a flawless dial!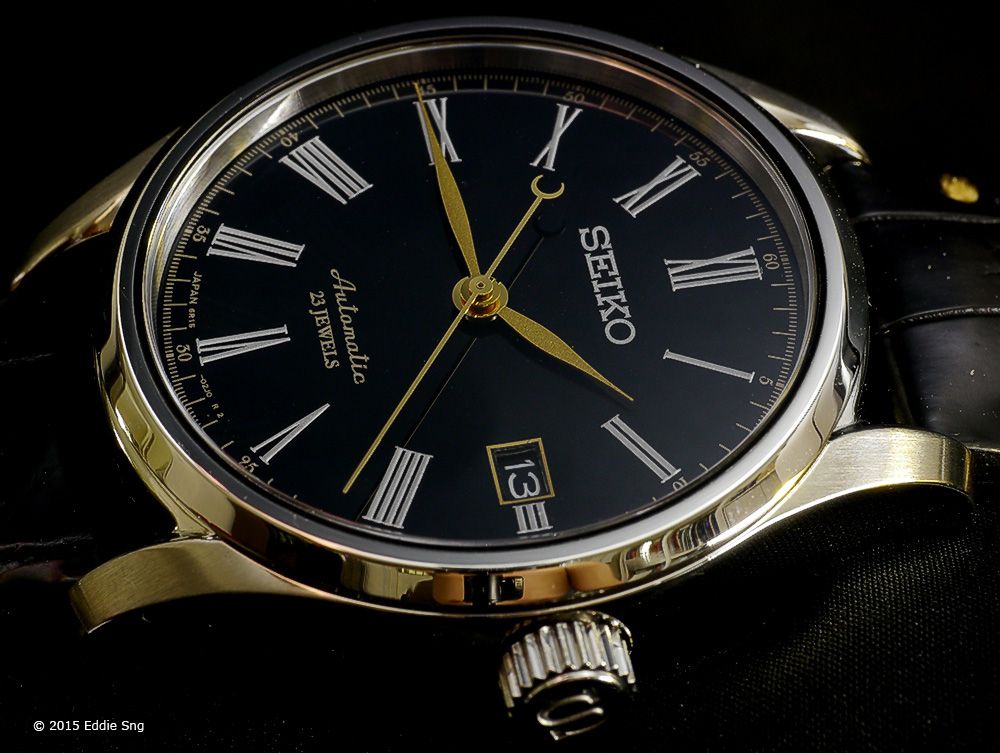 The gloss on the dial is beautifully reflective. The master craftsman making these dials is Mr. Tamura Ichifune, a resident of Kanazawa, Ishikawa Prefecture. According to Seiko press release, the production numbers of these dials are very low - about 15 per day due to the complexity of applying lacquer to the dials to achieve a high gloss and deep finishing.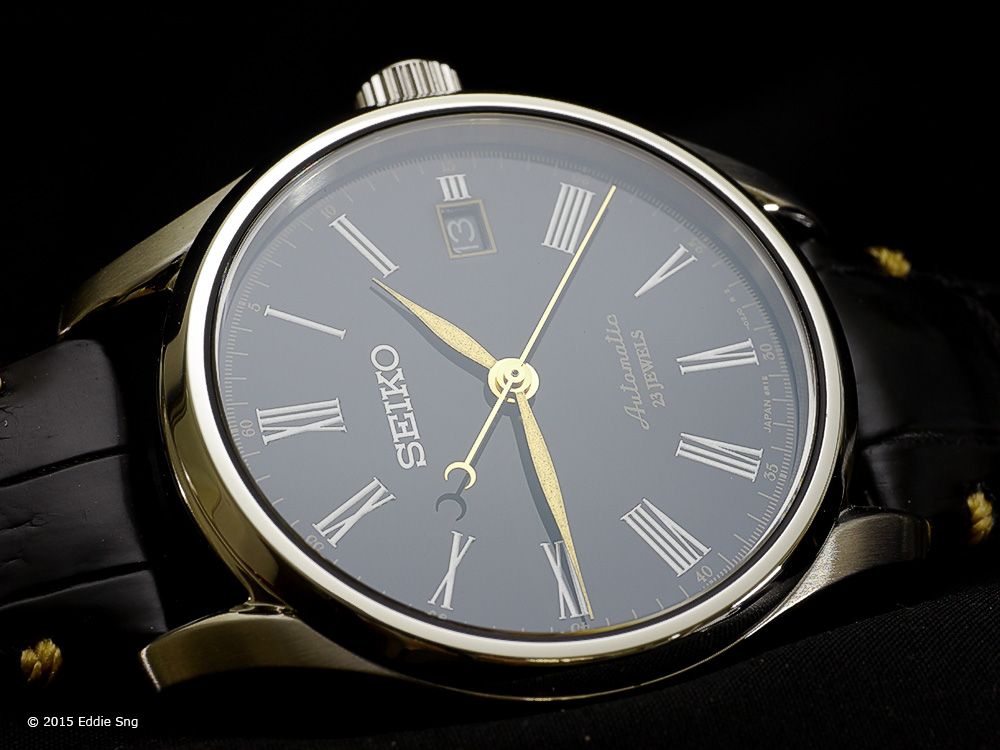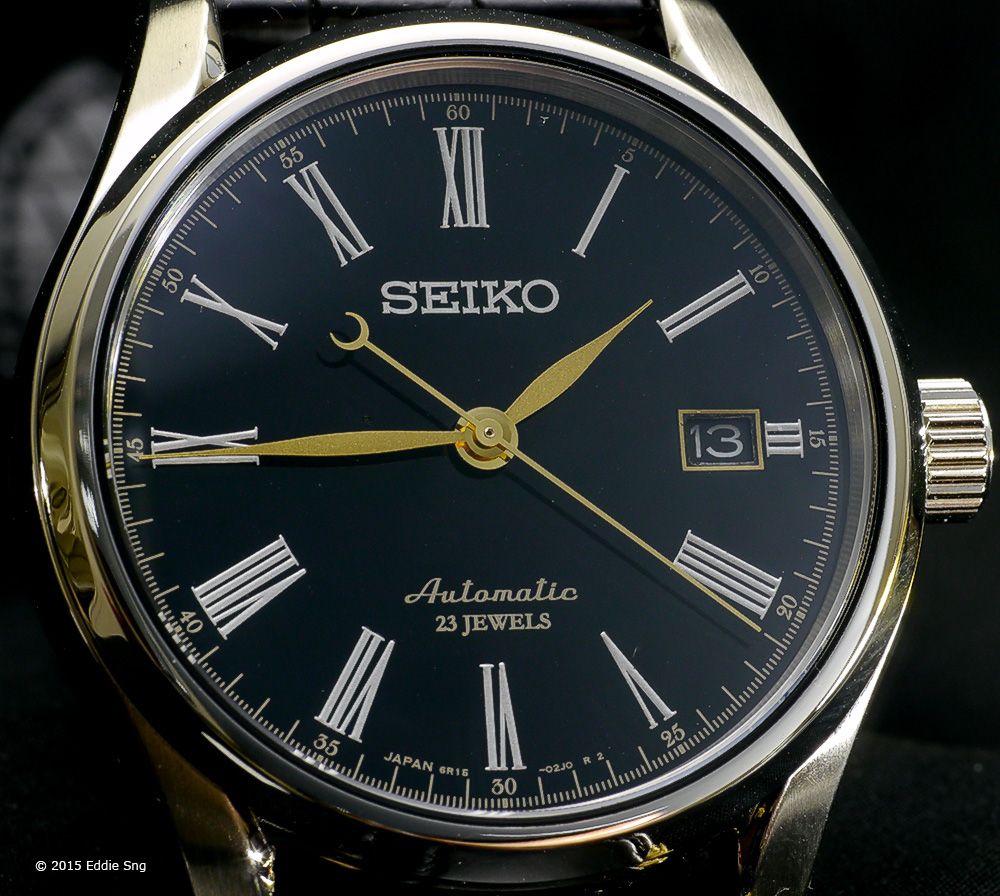 Even the hands are different - seems like the gold coloured hands have a sandblasted finish. I have not seen such finishing on a Seiko before.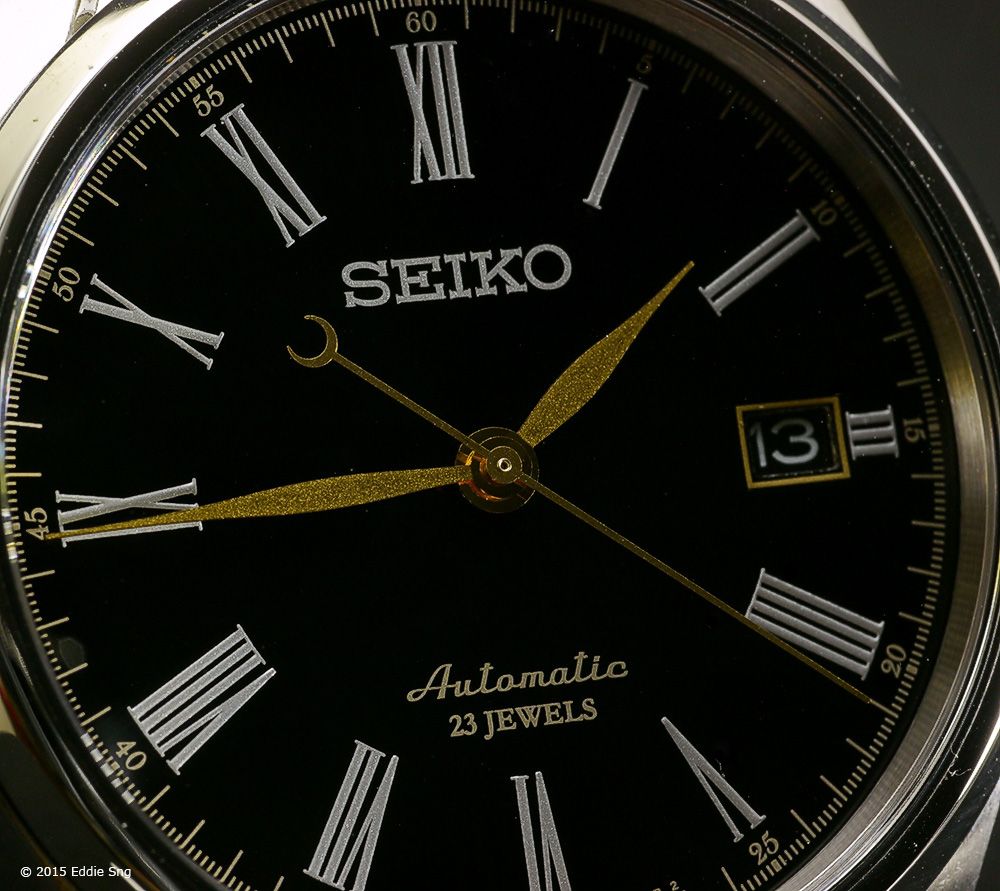 On the display case back houses the calibre 6R15 which is the workhorse calibre for Seiko three handed timepieces.

As you can see, it says "Made In Japan" - in fact, it is Made for Japan! As I understand it, this range is not available outside of Japan thus dubbing some of these as Japan Domestic Model!

The timepiece is 40mm and a similar piece was also launched on Valentines Day 2015 - the SARW013. I saw both the SARX029 and the SARW013 with power reserve and date. I ended up with the three handed model.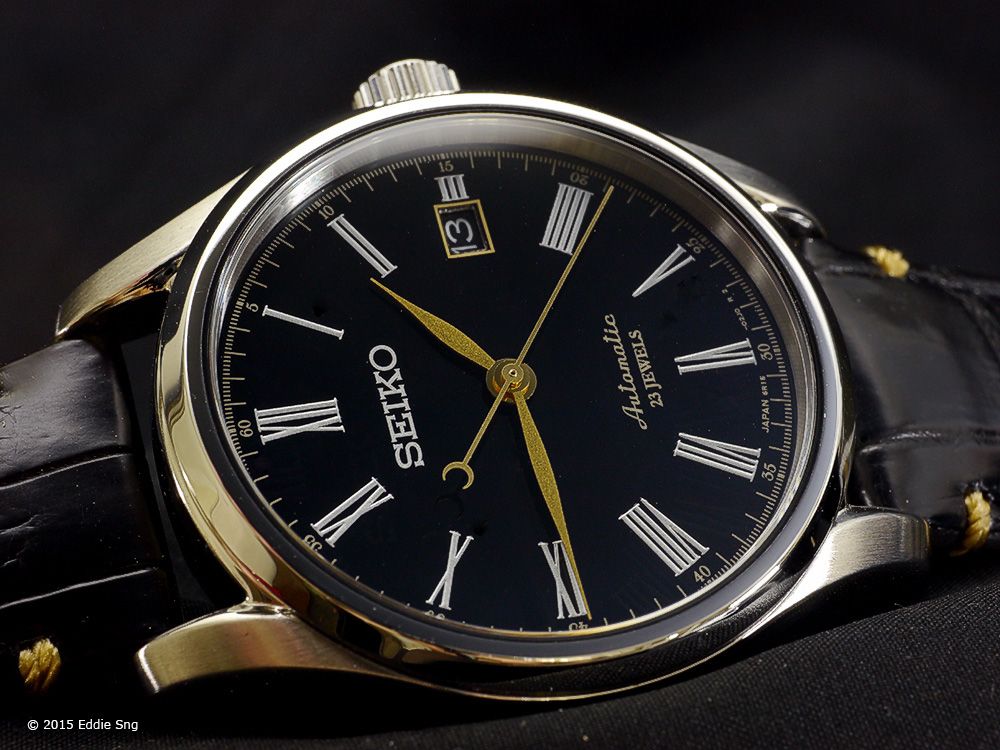 Why the three handed model and not the "higher end" SARW013? Well, what's special about this piece is the Japanese Urushi (lacquer) dial. When one adds the date at the six o'clock position and the power reserve at the nine, it somehow crowds the dial and takes away the beauty of the urushi dial. Even the strap has a matching golden thread matching the hands. In the end, the cleaner three handed timepiece was my choice to show off the dial work.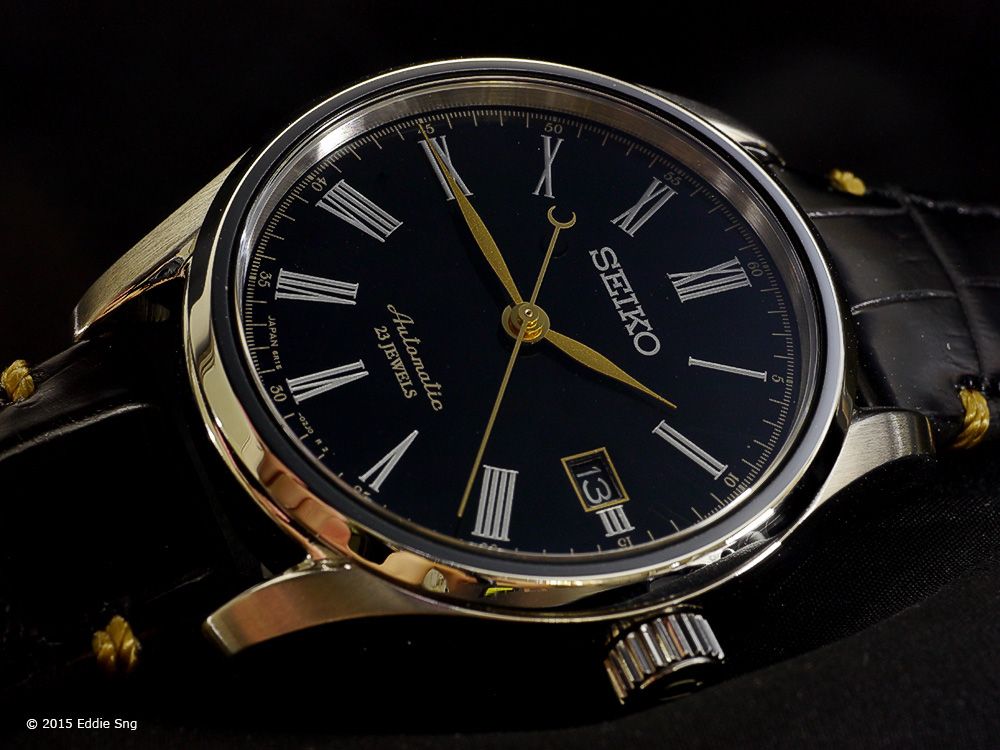 In the end, I managed to source another two pieces making it a total of three.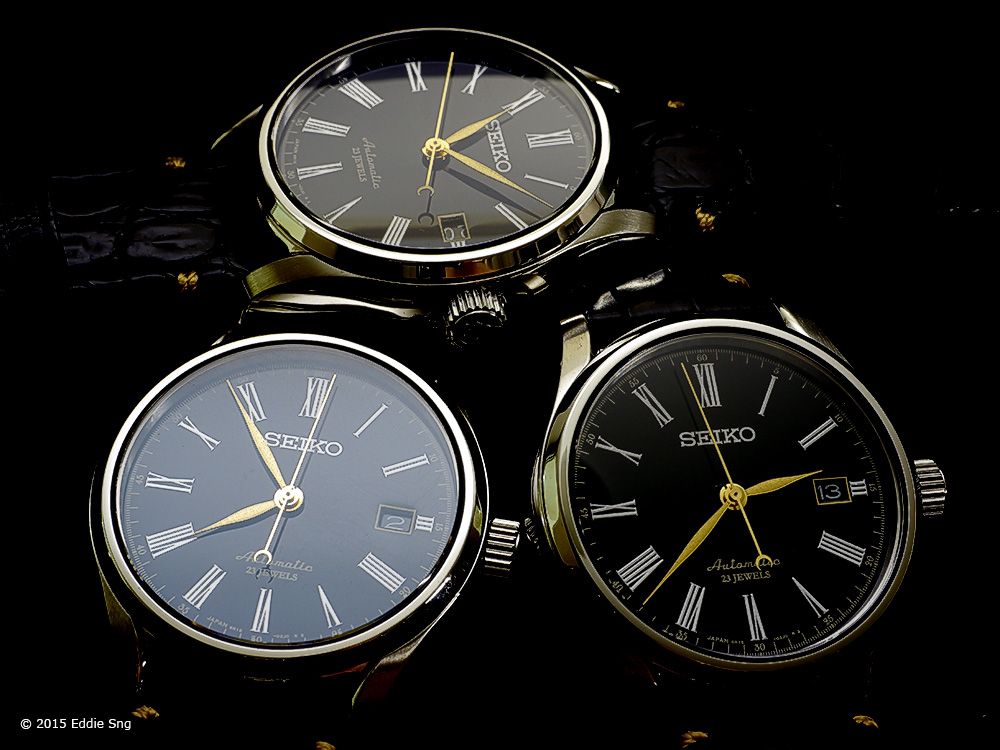 One more look at this beauty.

The list price of these timepieces are a very reasonable JPY110,000 for the SARX029 while the SARW013 is listed at JPY130,000. Good luck trying to find them if you happen to be in Japan. I also managed to find the SARX027 which comes with an enamel dial. I shall be sharing that in another post.