Vianney Halter - an artist who became a watchmaker extraordinaire. His claim to fame? Well the Antiqua perpetual calendar of course!
I first saw the Antiqua way back when the Hour Glass was hosting Tempus in Singapore. And what a revelation it was for me. A totally unusual layout for a timepiece - with 4 windows. The watch can be described as somewhat "steampunk" style.

At first look, the shape is somewhat odd and it needs a little time to grow on you. From the picture, the watch looks big but actually is fits well onto the wrist. If you know the size of the Vianney Halter Classic you can see from the photo how big the timepiece actually is.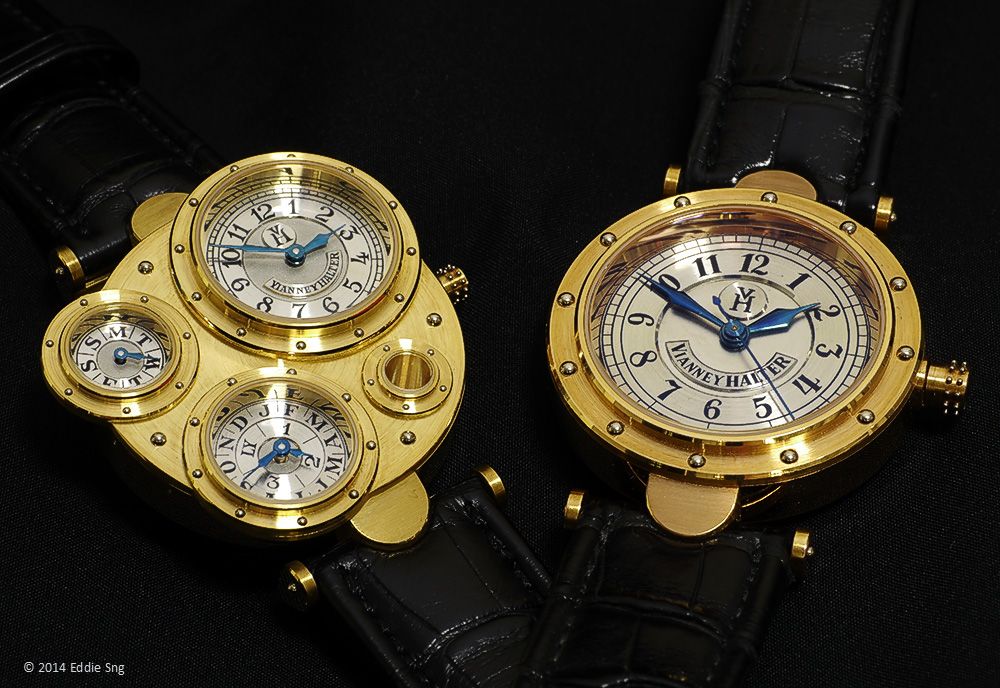 This example in yellow gold is rather rare… I understand there are more examples in rose rose.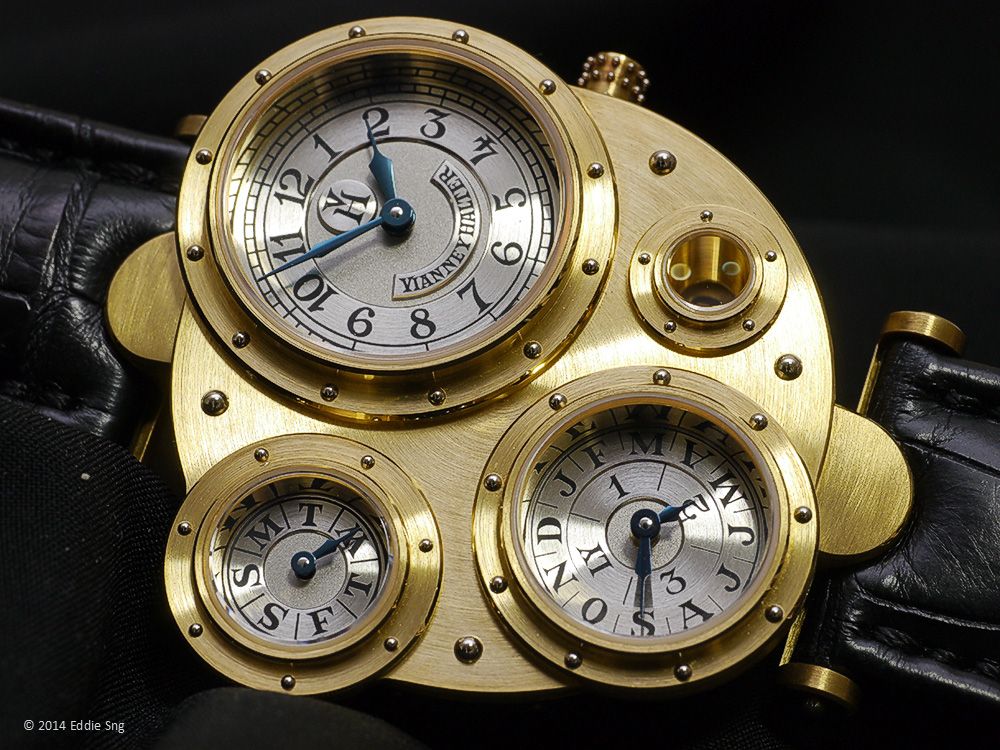 First up the time "pothole". At the top right hand corner is where the time is - the largest of the potholes. Typical Vianney styling.

The hands and dial is signature of VH.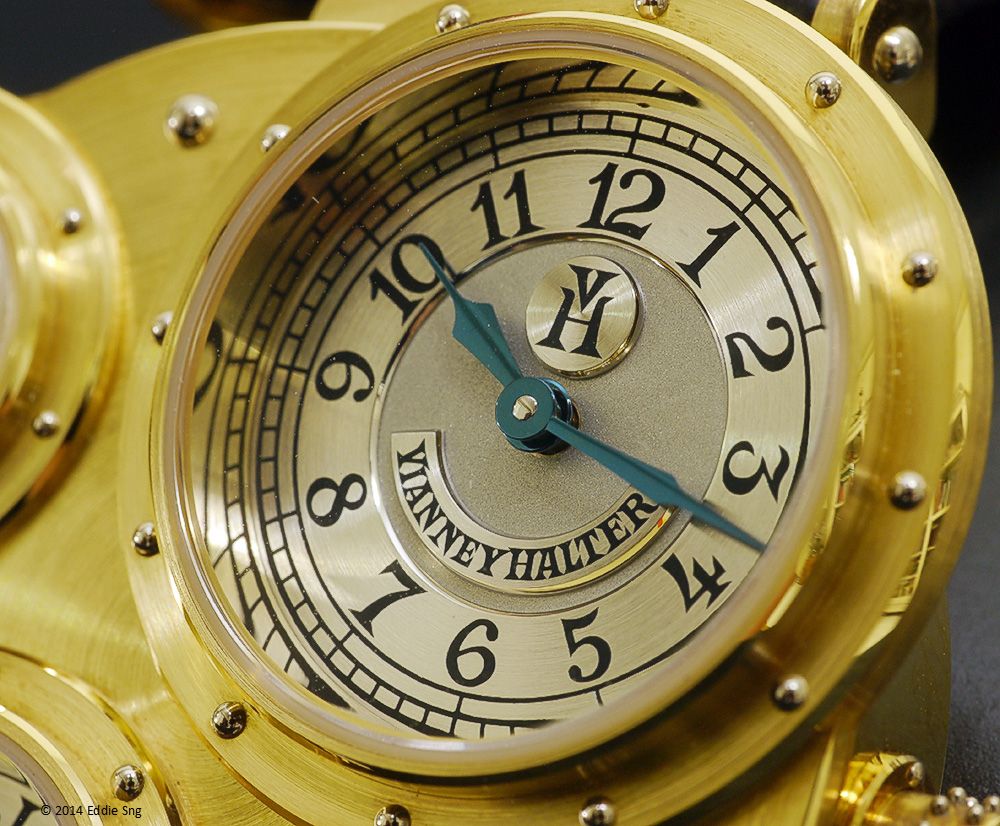 To the left is the pothole that displays the days of the week.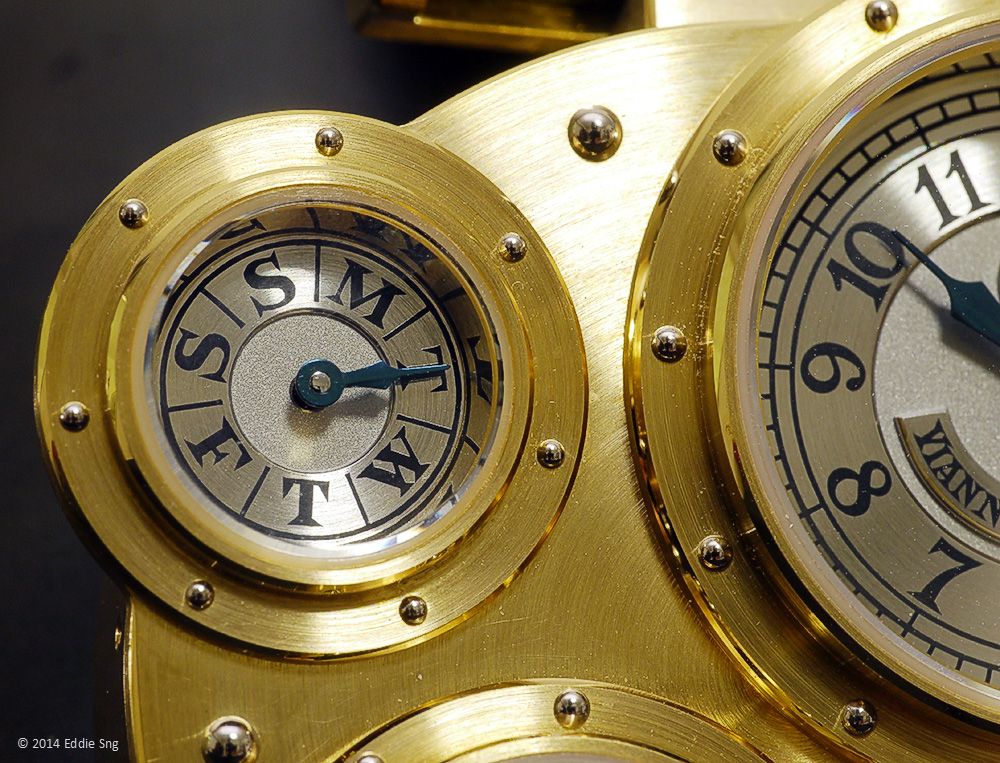 The pothole at the bottom left corner displays the Leap Year indication and the Months of the Year.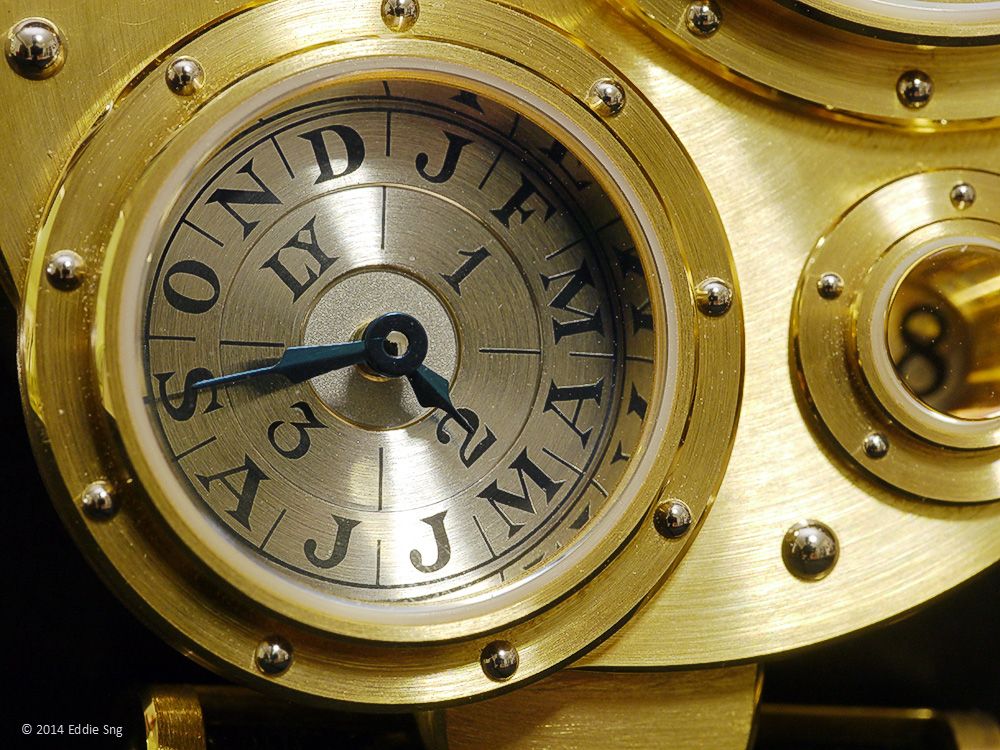 And last but not least is the date display found and the bottom right to the right of the leap year/month indicator.

A rather interesting was to display all the information - not typical of perpetual calendars from other brands whose sub-dials are normally displayed at the 3, 6 and 9 o'clock positions. In this case, the display is not traditional which makes the timepieces more alluring.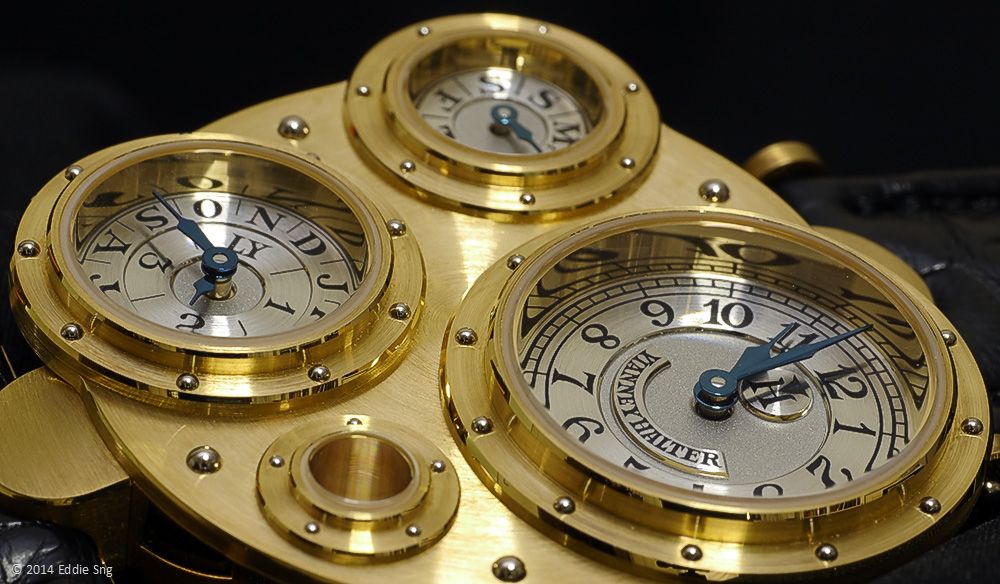 The timepieces is also not as thick as one expects. Nice height too.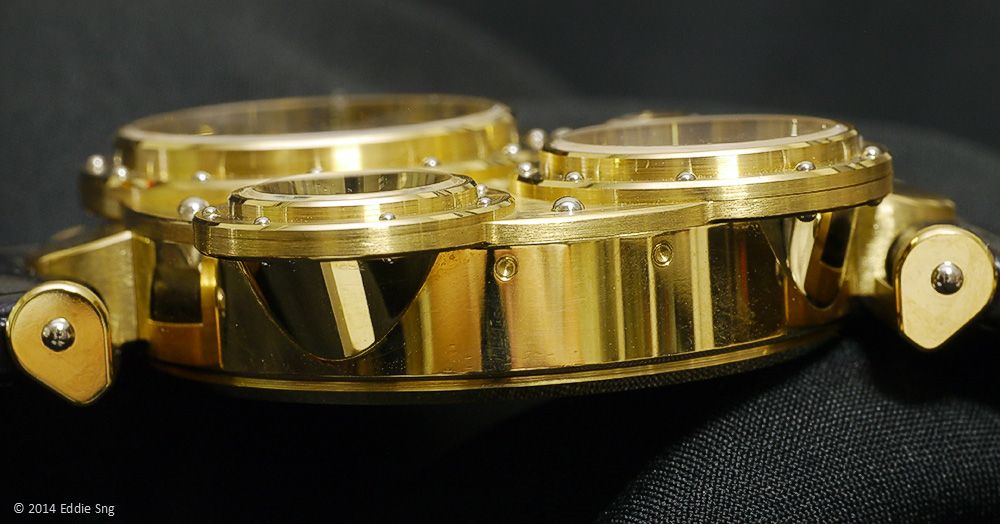 As for the movement side, another interesting feature - the "magic" rotor. Vianney patented the magic rotor - a slight shake and the rotor spins and winds the movement. Very well done!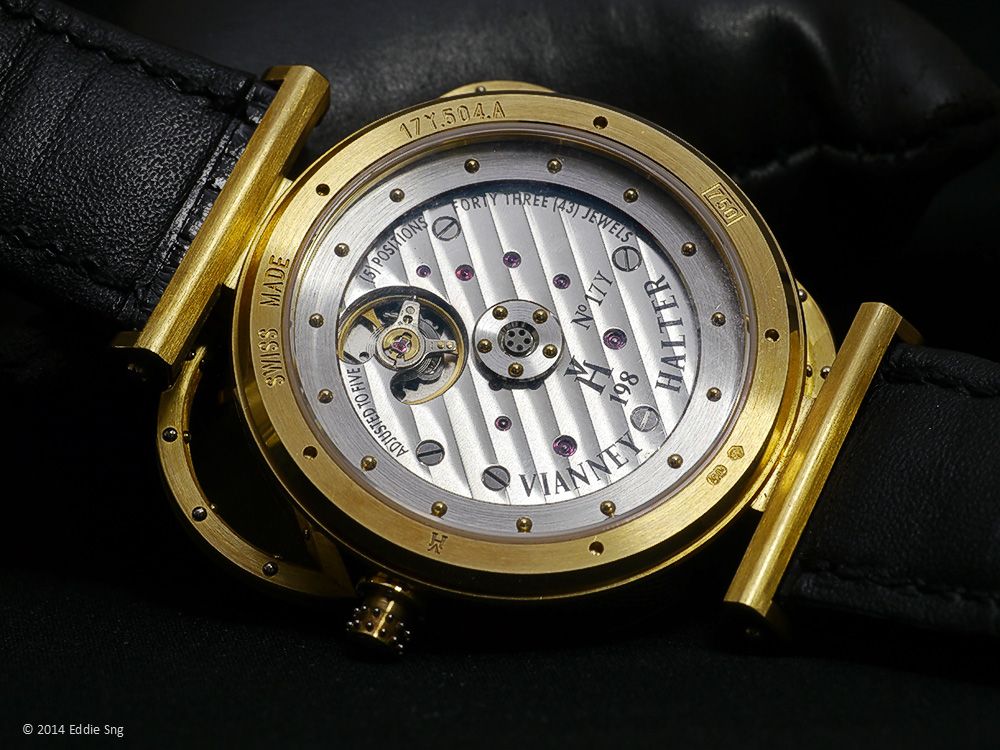 The ribbing on the movement base plate gives the movement a nice finish. I only have one issue - Vianney could have used blued screws. Would have given the movement more "color".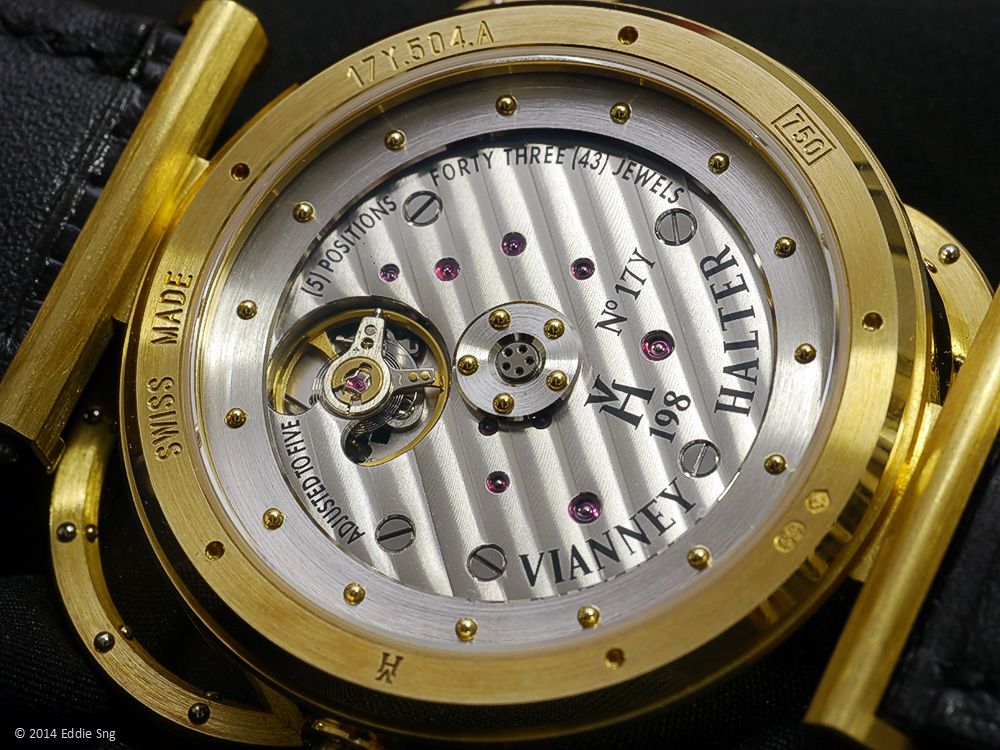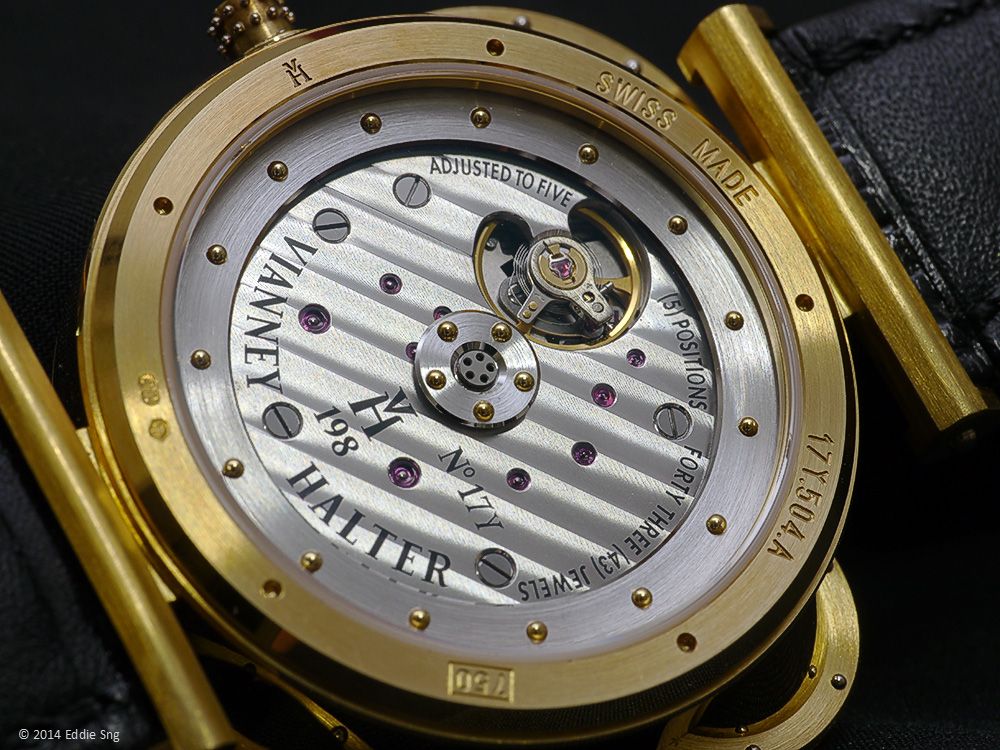 A close up of the movement. Nice but not the highest quality finish - still good though.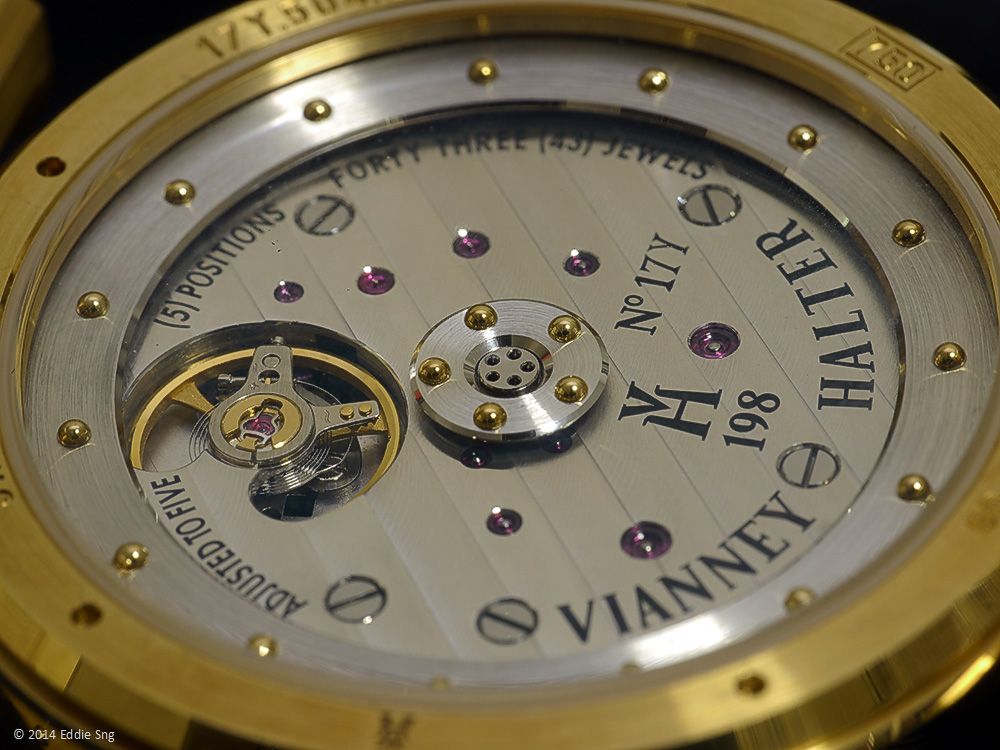 Overall an interesting timepiece. One more look at the Antiqua perpetual calendar.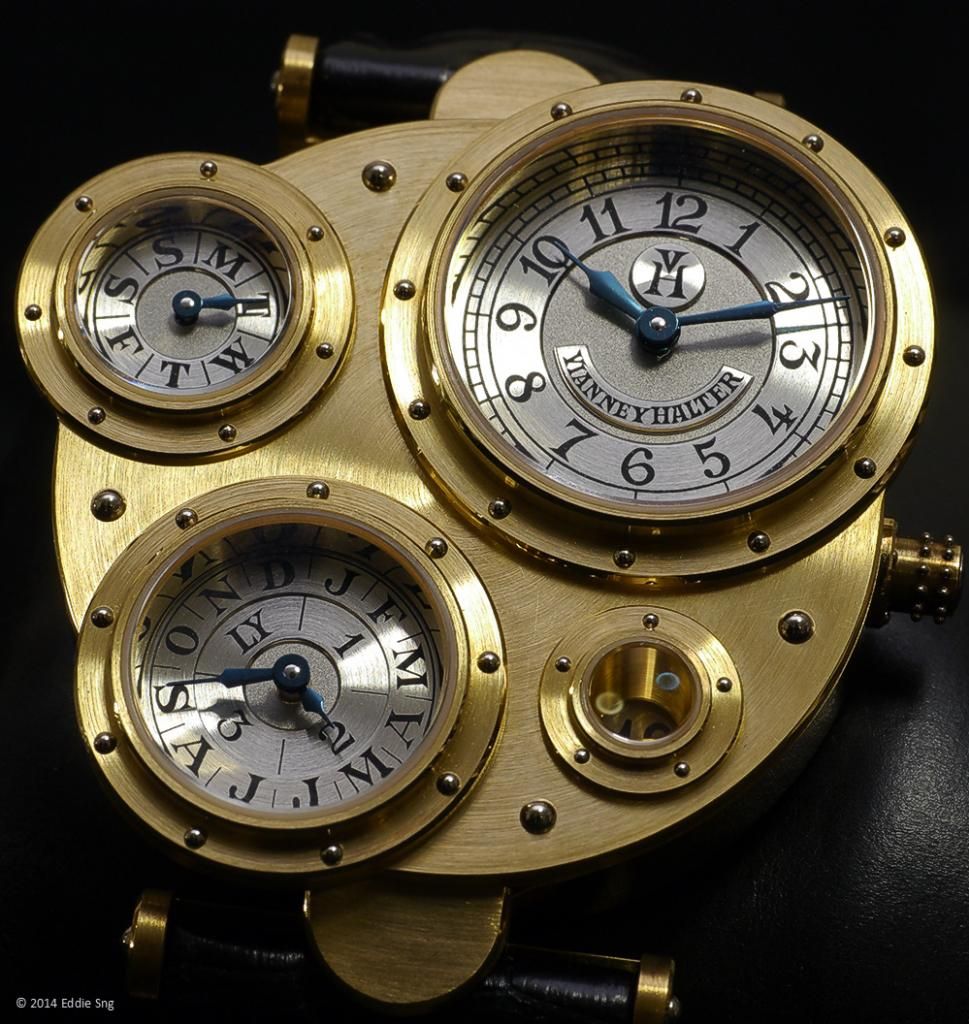 If only I could afford it.