International Watch Company - not often heard anymore. Most if not all know them as IWC and ever since the Portuguese Jubilee, the name International Watch Company on the dials of their timepieces were not seen again. Not until recently when Revolution Magazine collaborated with IWC to reissue the Portuguese Jubilee.
To mark the 10th anniversary of the magazine, Revolution Magazine approached IWC and they collaborated on the reissue. Based on the reference 5441 which is the much coveted Portuguese Jubilee, IWC reissued the watch with some minor differences. On the left is the reissue Jubilee and on the right, the original Jubilee ref 5441. Notice the difference in the word Schaffhausen? The original 5441 has the words slightly italics. Under a loupe (pardon these pictures as I did not have the right camera), the words International Watch Company on the original is also more fine. It seems the reissue has "bold" lettering. The seconds hand is also different - one slightly slimmer than the other. The most obvious is the case colour - the reissue is more "pink". The original looks a little more yellow.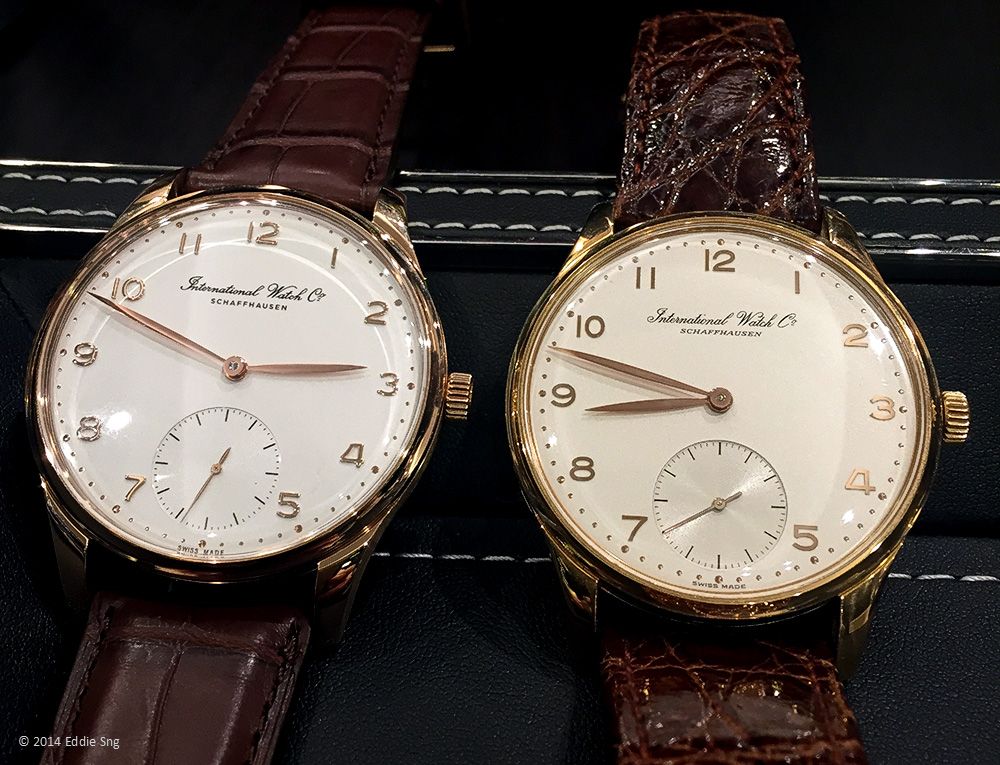 On the movement side, the original Jubilee houses the calibre 9828 while the reissue has the calibre 98200. Both calibres from similar base if I am not mistaken.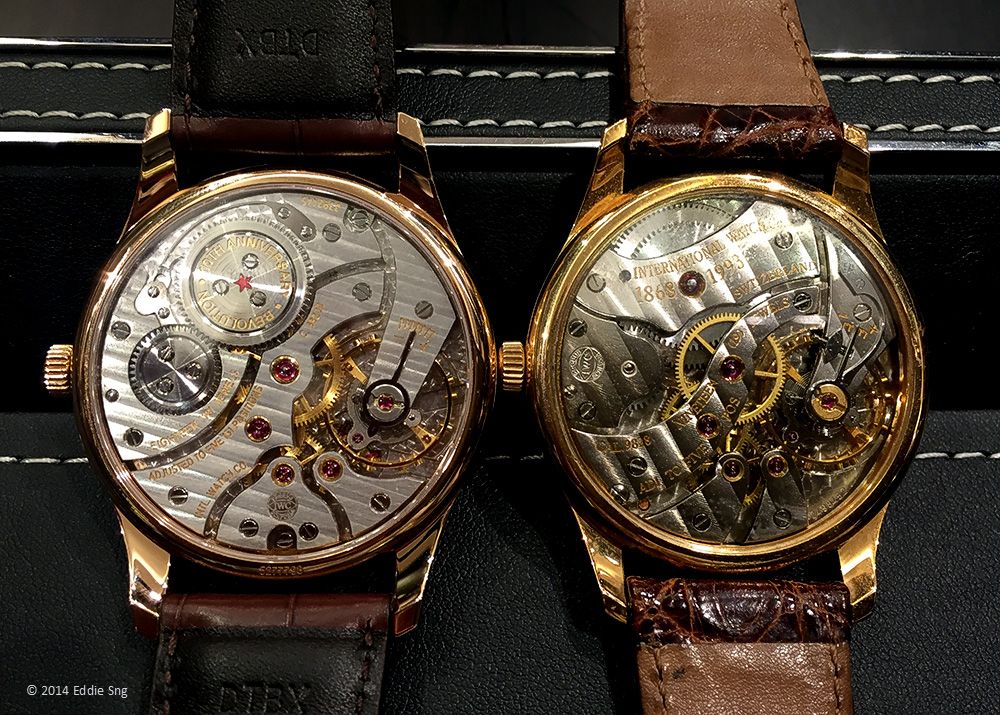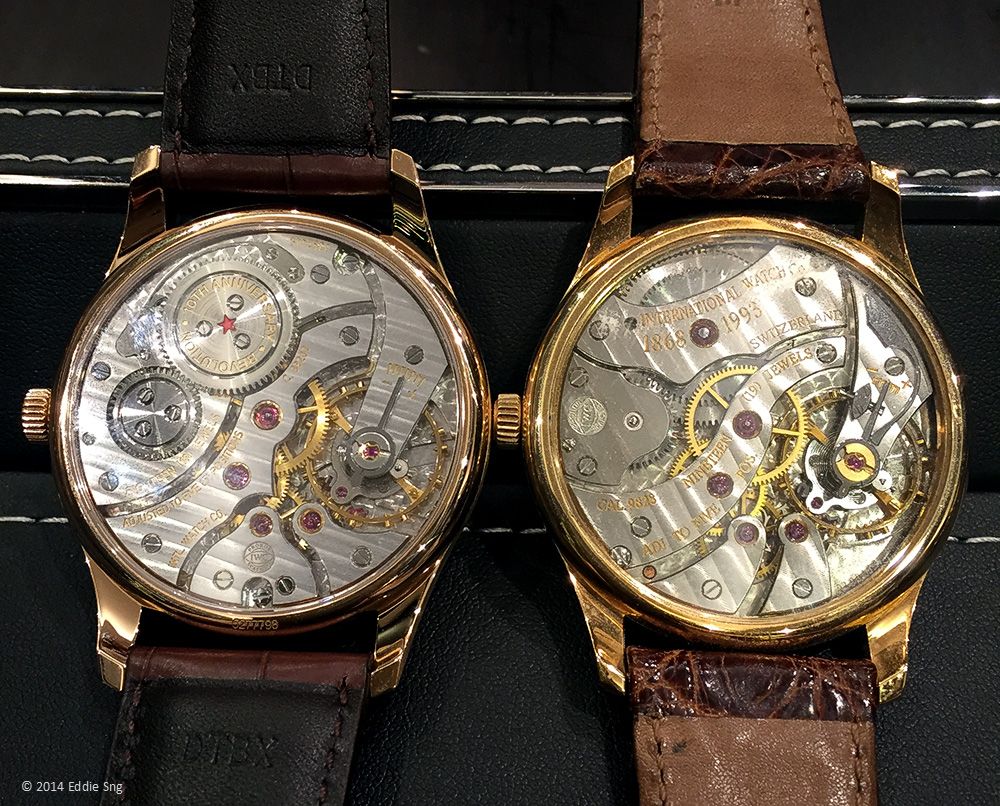 The timepiece is quite well made as one would expect from IWC.

A closer look at the ref IW544001 - that is what they are calling the reissue.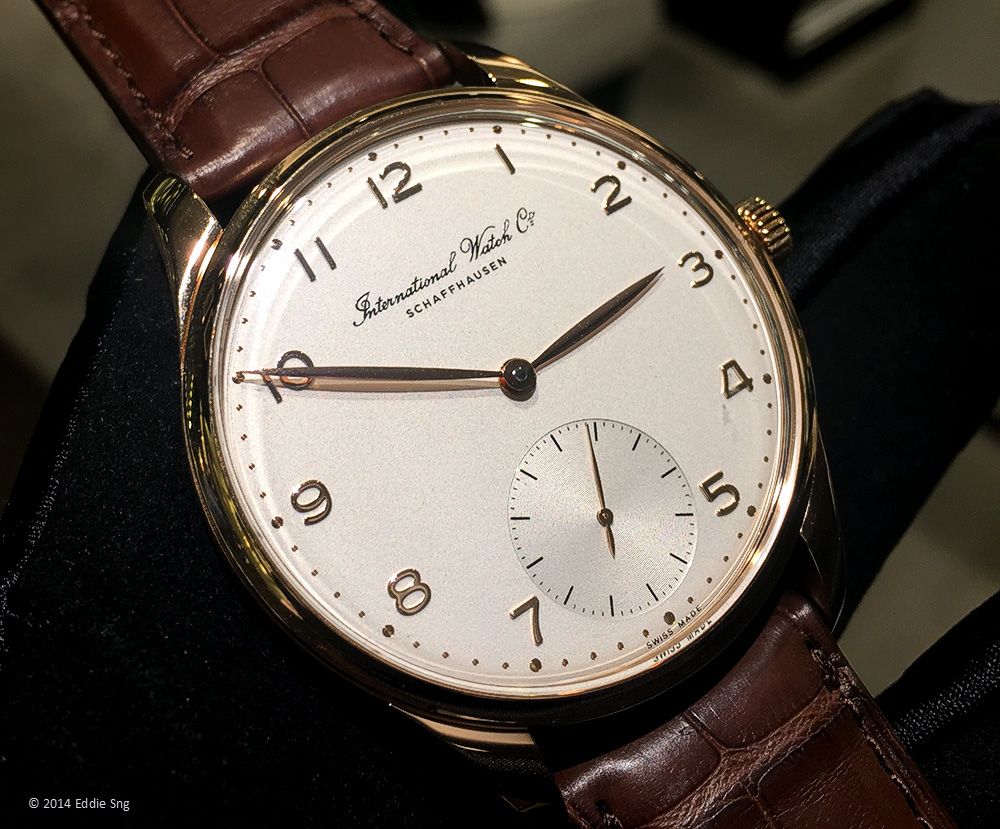 The movement is the calibre 98200 and it beats at 18,000 vph.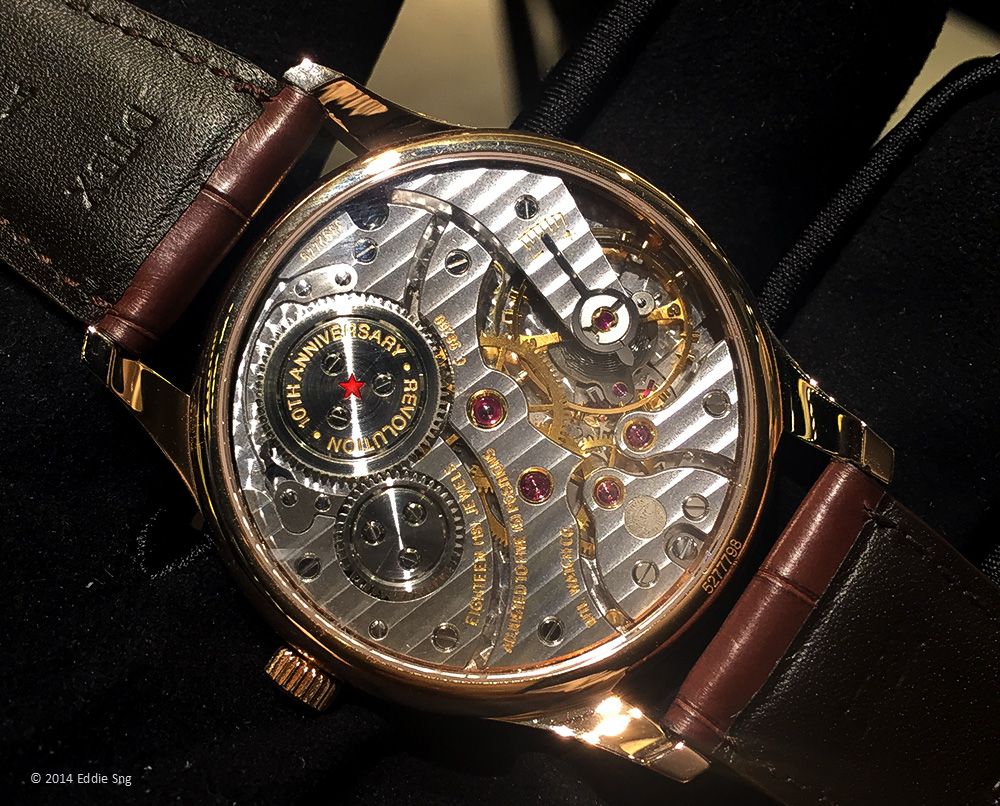 Rather well finished movement.

Another comparison of the two movements side by side.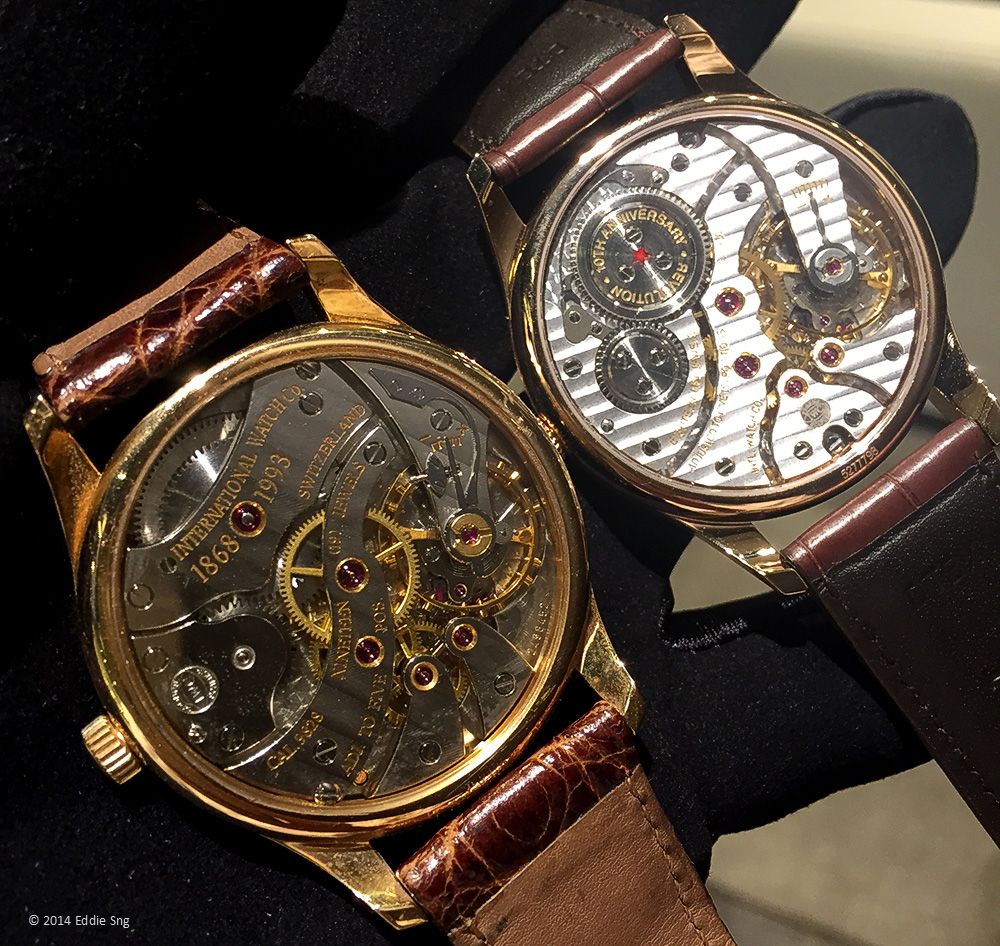 And again of the two timepieces...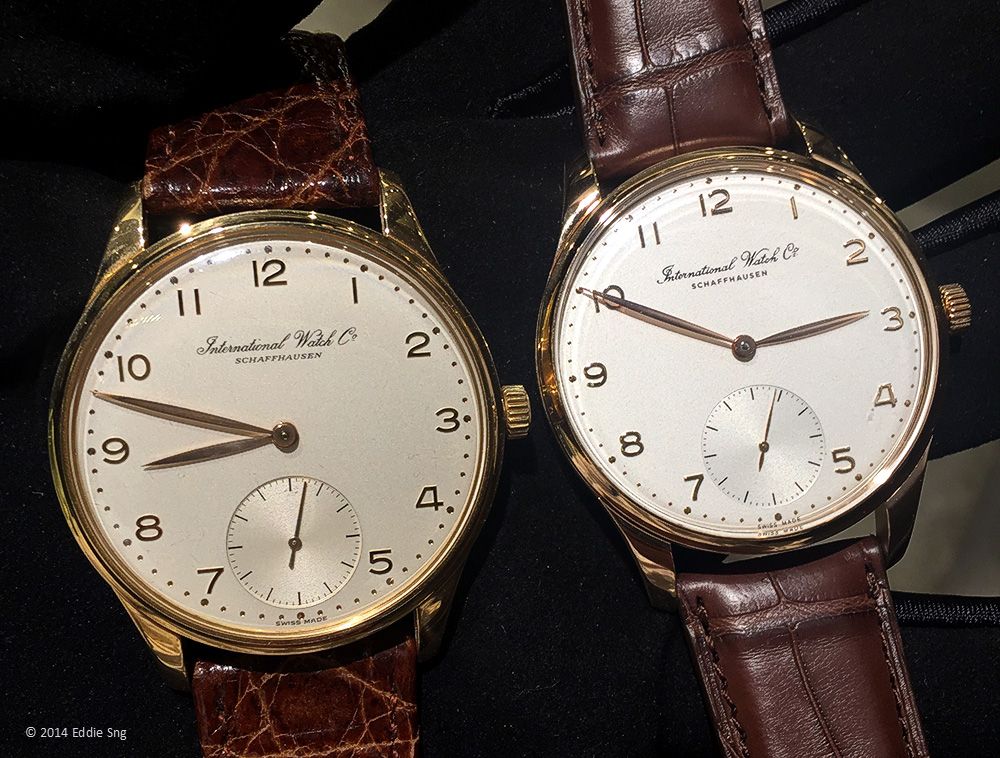 Priced at S$29,000 for the ref IW544001, the watch was mostly pre-sold as I understand. By the time I went down to the IWC Boutique in Ion, I was told there was only one piece left for the auction. There are only 10 in this limited edition series. The number 10/10 will be auctioned off to raise funds for charity.

In any case, which one do you prefer? The original Jubilee which was released in 1993 to commemorate the 125th anniversary of the founding of IWC or the current ref IW544001? Go down to the boutique to take a look at the IW544001. Should be there till the end of the year.