MoVas is a Singapore brand and the owners are proud of that fact. They openly tell their fans where their watches are made and what movements go into their timepieces. Specializing in diver watches, MoVas recently re-launched the Oceaner line and also introduced the Prodiver II line.
The launch was held at the Fullerton Hotel in a private suite and some friends were invited to the party. The collection in a trunk.

Amongst all the watches on display, I liked the Oceaner II in red the most. The final dials for the Oceaner is still not confirmed as Sean is still trying out a few others. The Oceaner is rated to 30 ATM.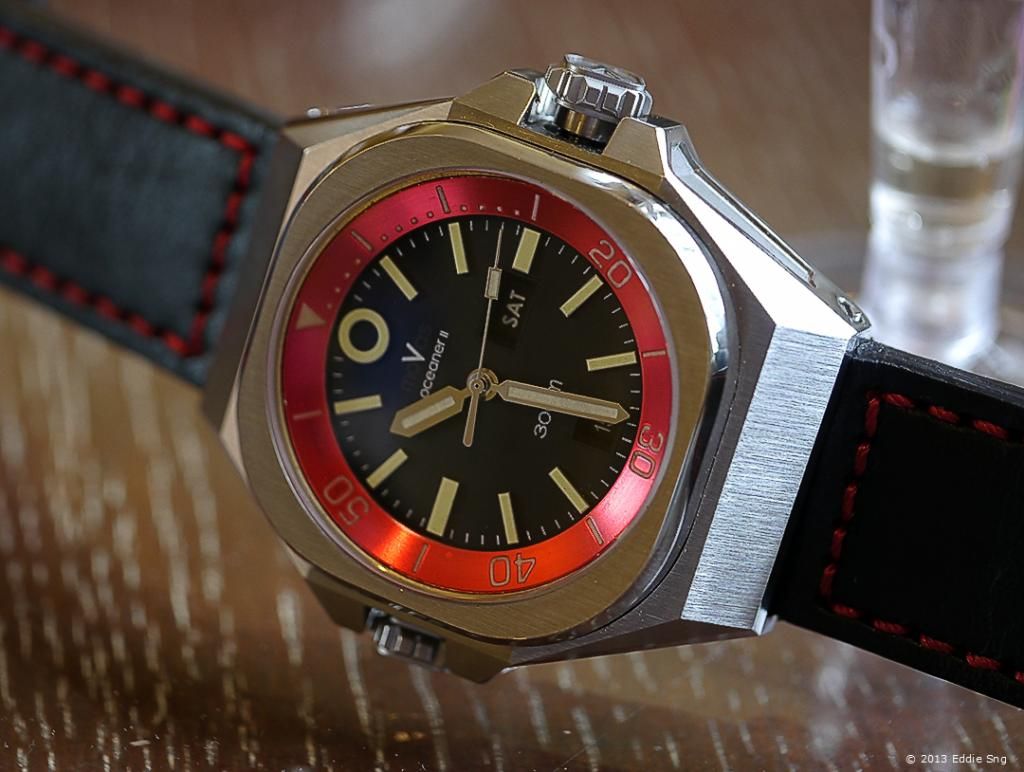 The Oceaner in red is still a prototype as Sean wants to make some changes to the markers. The date window is at 6 while the day indicator is at the 3 O'clock position.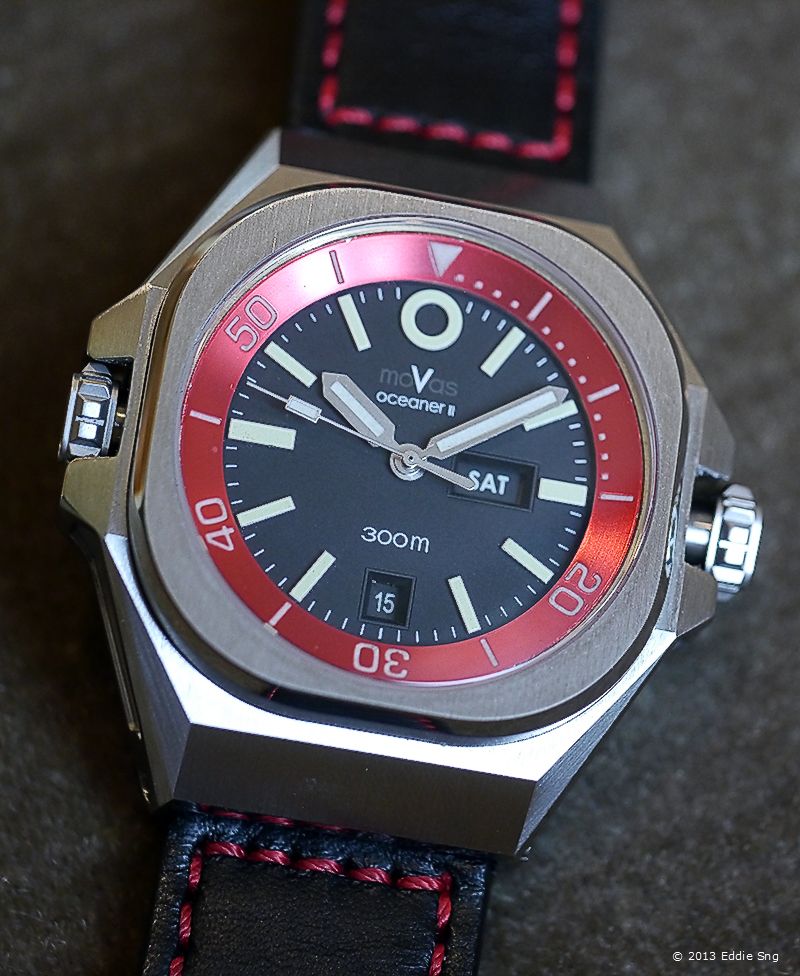 Coming is three variants, the Oceaner also has a blue inner bezel. In this version, the dial is a sandwich dial as opposed to red version which uses appliqués. According to Sean, he is still not satified with the blue bezel so some changes to the colour will be forthcoming. And it will also be likely that the blue will be launched next year.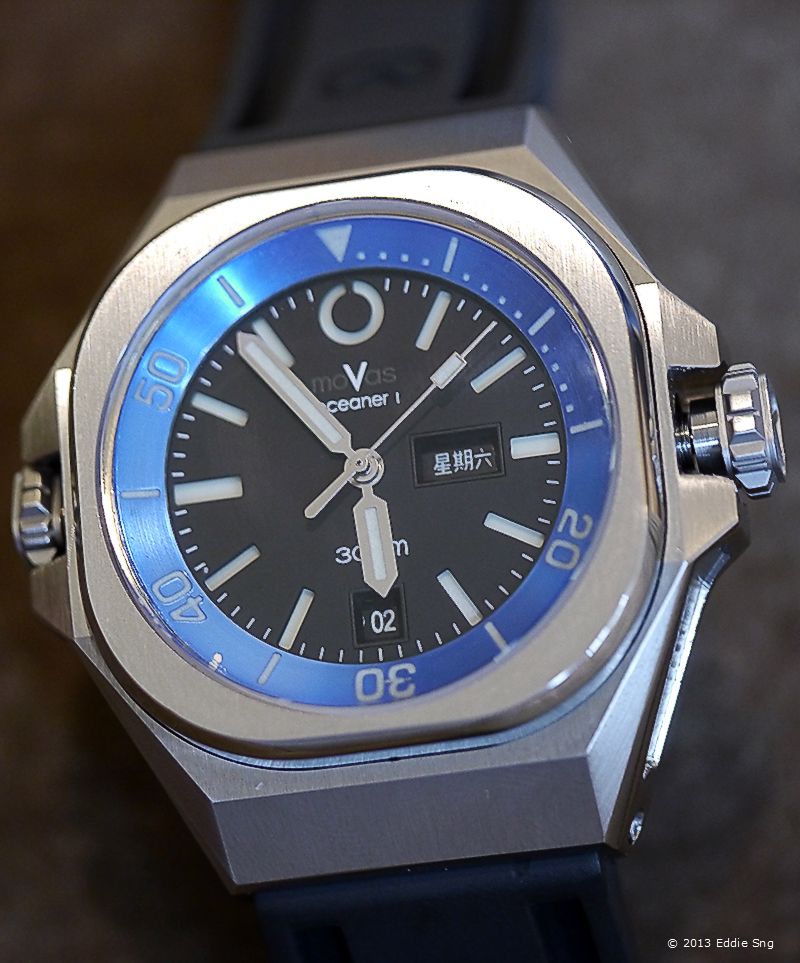 Notice how the day display is in Chinese? Interesting as not many watches has this feature except Seiko.

Then there is the regular black version. Although the picture shows crowns are not fully flushed, I was told by Sean that the final version will have them identically flushed to the crown guard.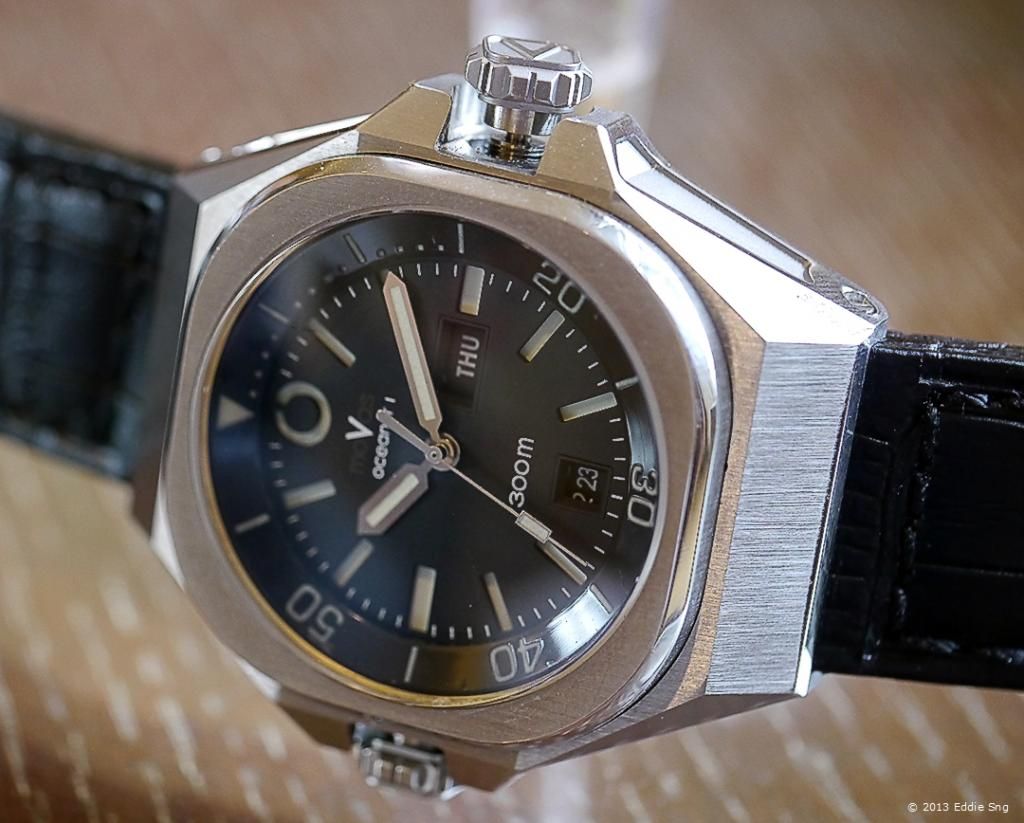 The open case back reveals a China made movement from the Seagull Watch Company - ignore the Shanghai Watch Company rotor. The movement is pretty well decorated - perlage. The Oceaner was supposed to be launched earlier but Sean had issues with the case so it took him time to fix those issues before he re-launched the Oceaner. I can say that it is ready!

The new launch was for the Diver VI Bronze. What was on show were two variants - an all bronze case and one with black bezel.

Featuring a green dial and a similar layout as the Oceaner, the Diver VI Bronze is as chunky as it looks. Definitely a diver's watch. First the all Bronze Diver VI.

Then the black bezel version. So which one you like better? Well, I was told the black bezel version may or may not happen as Sean is still trying out various colour combinations.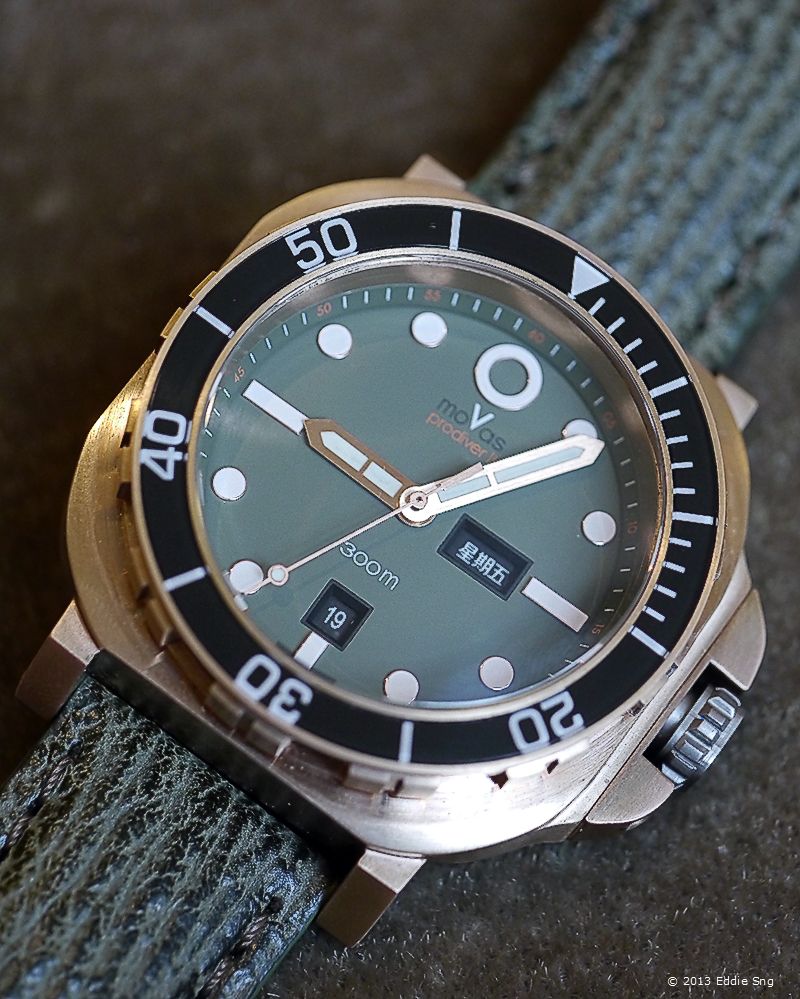 Personally, I prefer the one with the black bezel. A little more contrast lends a totally new look and feel to the watch. Coupled with a matching green strap, the watch is rather pretty. More watches to come and another the Prodiver is also in the works. Stay tuned when I have more.
Fore more information, visit Sean's website at MoVas.