Every year, we try to have one get-together to round off the year and this year is no exception. Thanks to Larry for introducing the restaurant. We both went there for a tasting more than a month back and came out impressed.
Zen Restaurant is located in UE Square but facing the side of Unity Street. Friends started streaming in at 6pm - Harry being the first this time around. Sorry Jo, you lost that distinction. Zen serves up a Ala Carte Buffet and they have a nice variety of dishes.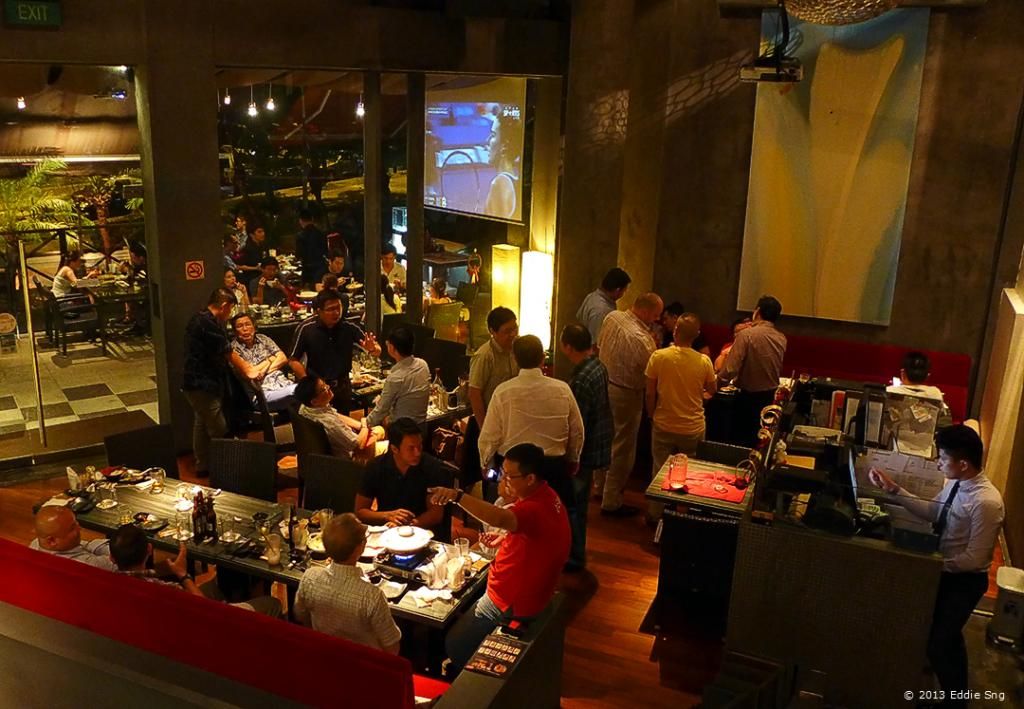 And while we were waiting for the rest to turn up, Zen served us the kawaebi which is fried small shrimps. Great with beer!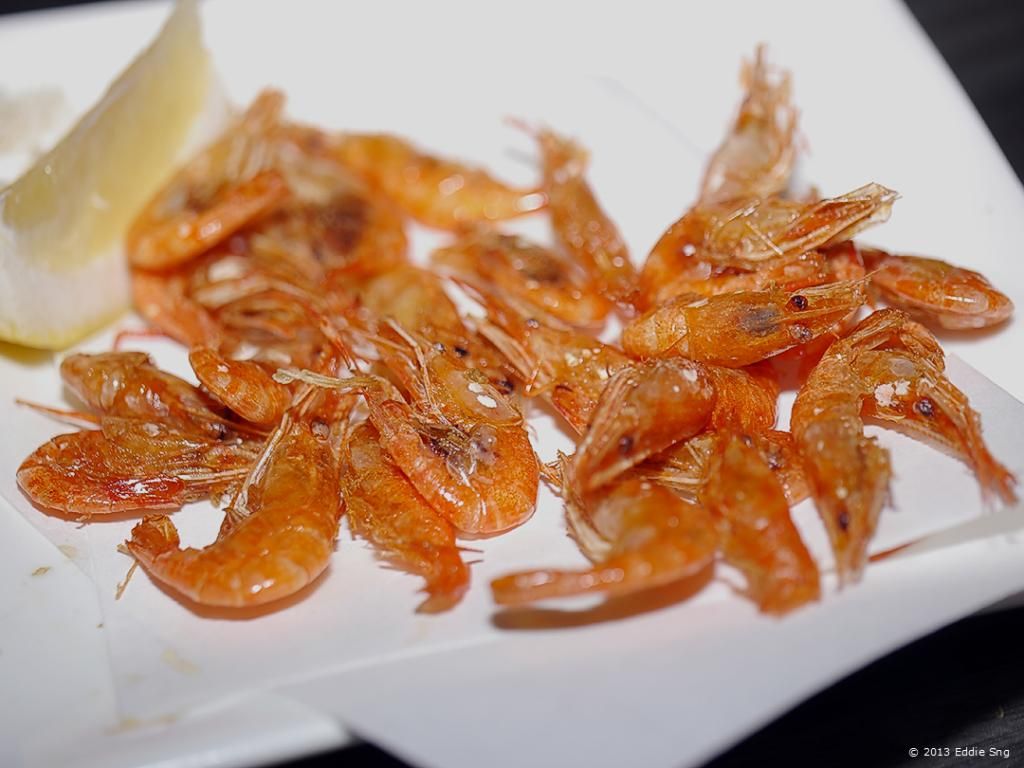 And while we were getting ready for dinner, someone is already revisiting the menu! Guess who?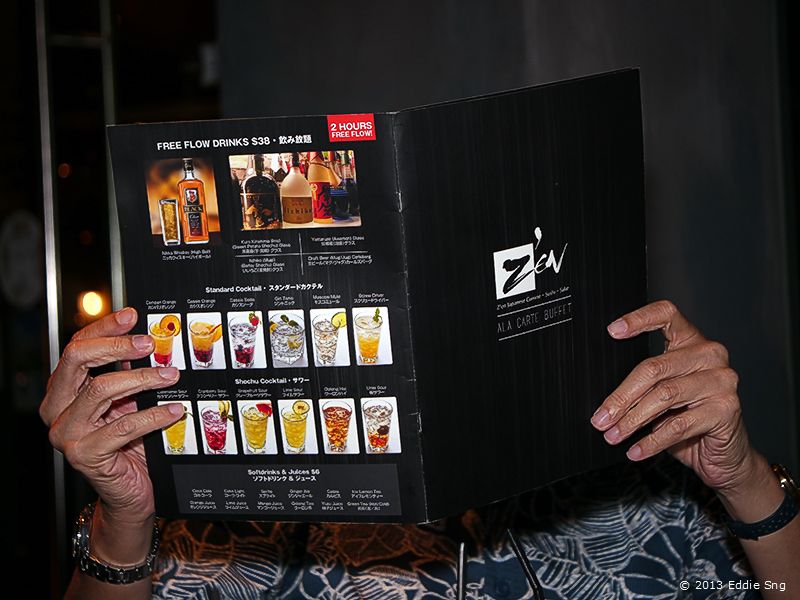 Dinner started at 7pm. In order to ensure smooth flow of the food, I had pre-ordered some dishes. First up was the daikon salad.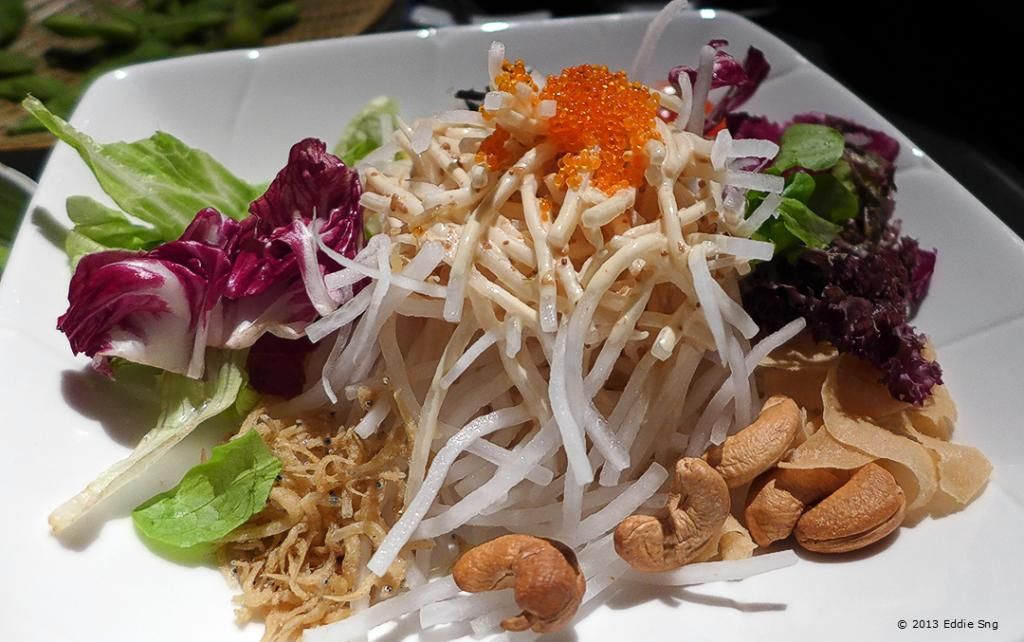 The sirloin beef steak. It was a crowd favorite and the group made several orders for this dish.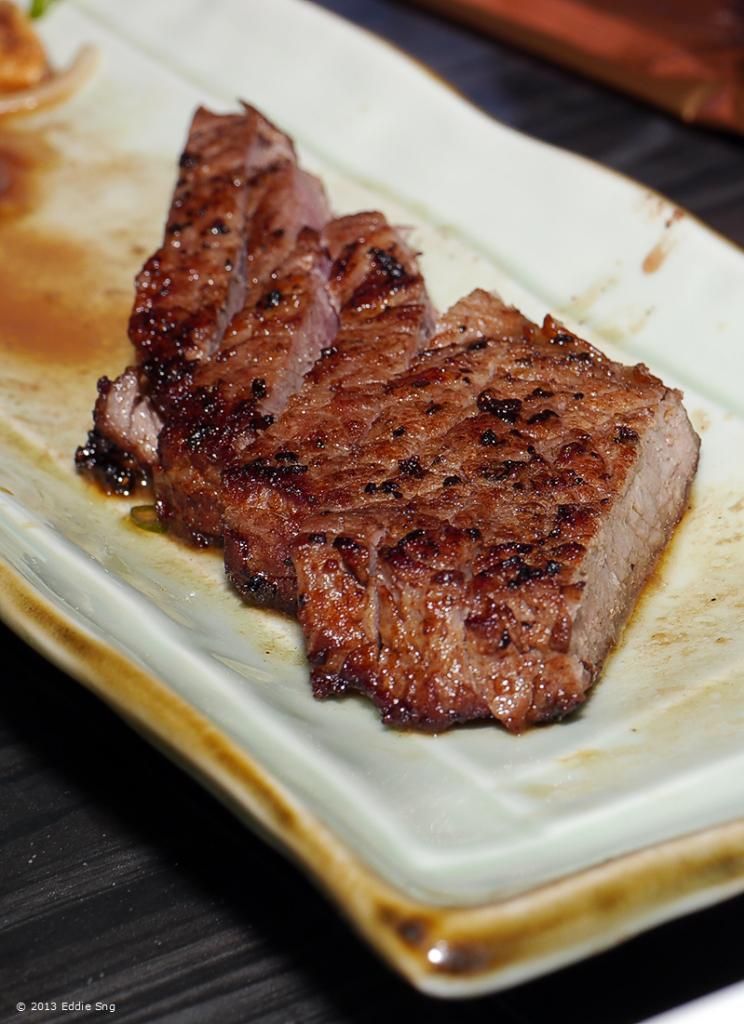 Ginger pork which was done to perfection. Just the right amount of ginger juice to spice up the dish. The chef used the belly pork for this dish.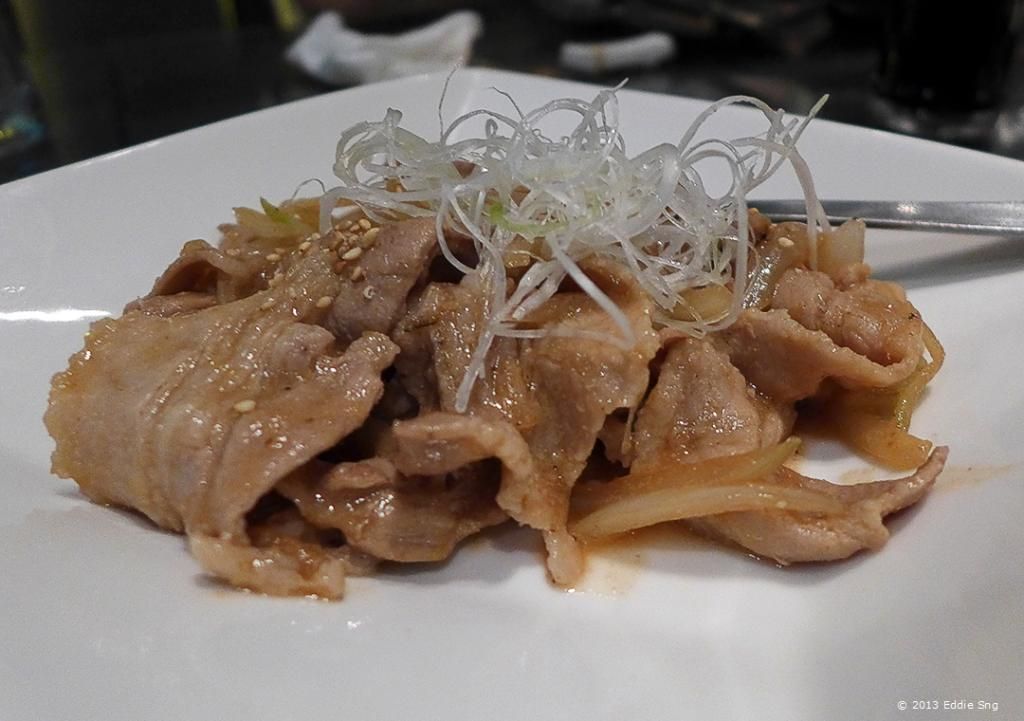 Another crowd favorite was the grilled squid - combine that with beer, great combo.

The salmon aburi was also pretty good. Not as good as the one at Sushi Bar in Far East Plaza but good enough for a buffet restaurant.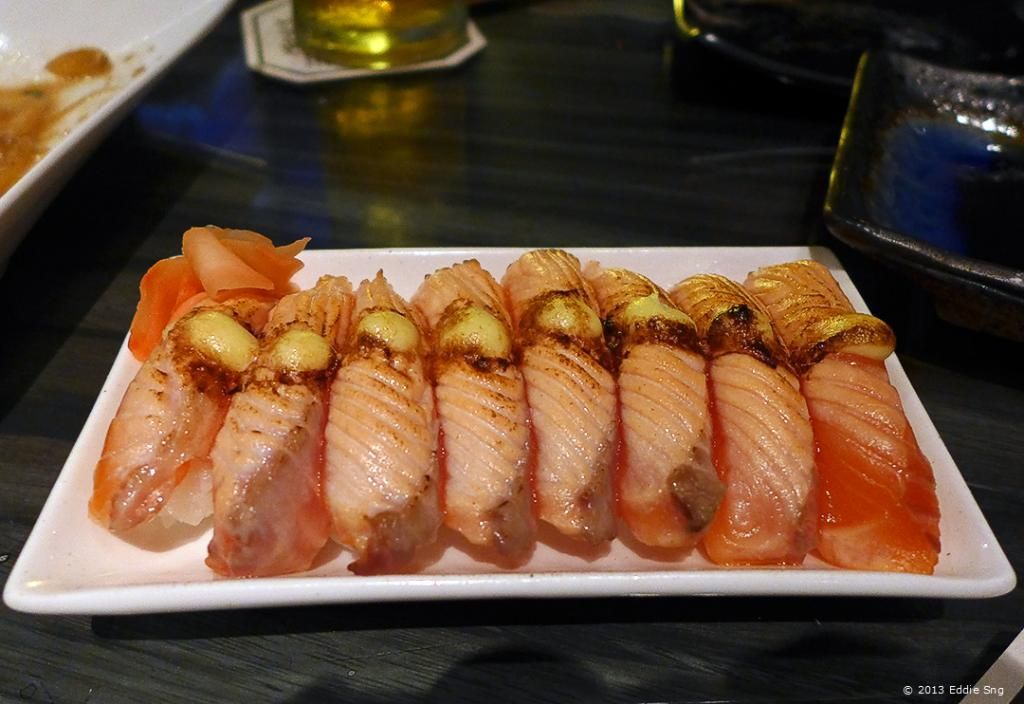 Next up the salmon sashimi. Decent fare.

The chicken and pork yakitori are also nice. A surprising from the grilled skewer section was the chicken liver. Done just right on the outside and mushy soft on the inside.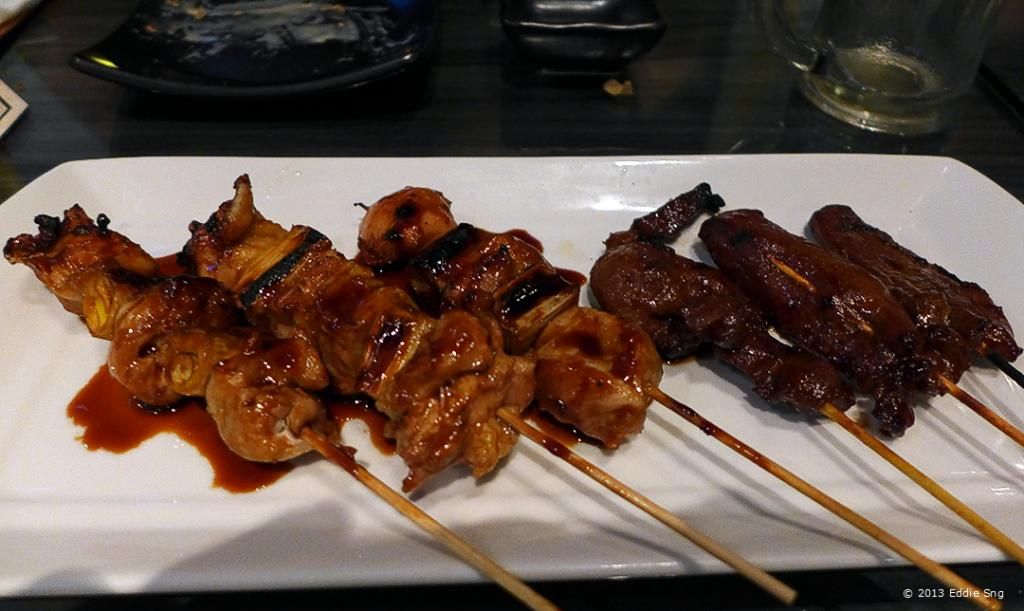 Two main meals I strongly recommend are the Unagi Chahan (Eel Fried Rice) and the Zuwai Chahan (Crab Fried Rice with Gravy). The unagi fried rice was cooked with good wok hei and the taste of unagi lifted the fried rice. Sorry I have no picture of the fried rice. By the time I got to the table, only a small portion was left for me… darn! What is also nice is the crab porridge. Sitting atop the rice is a deep fried short shell crab. Great flavor and a must-have dish.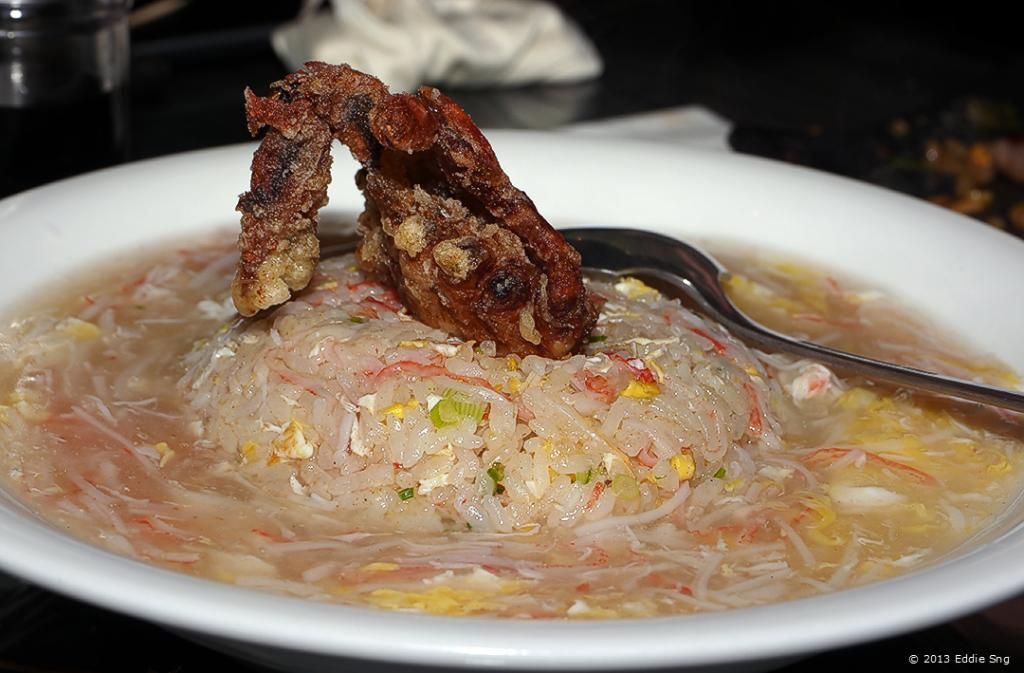 And before long, we were all stuffed. How good was the food? Well Jo ate more than he drank! So that was how good the food was. At our table, you can trust David and Larry to order the good stuff. So we started to get ready the table shot.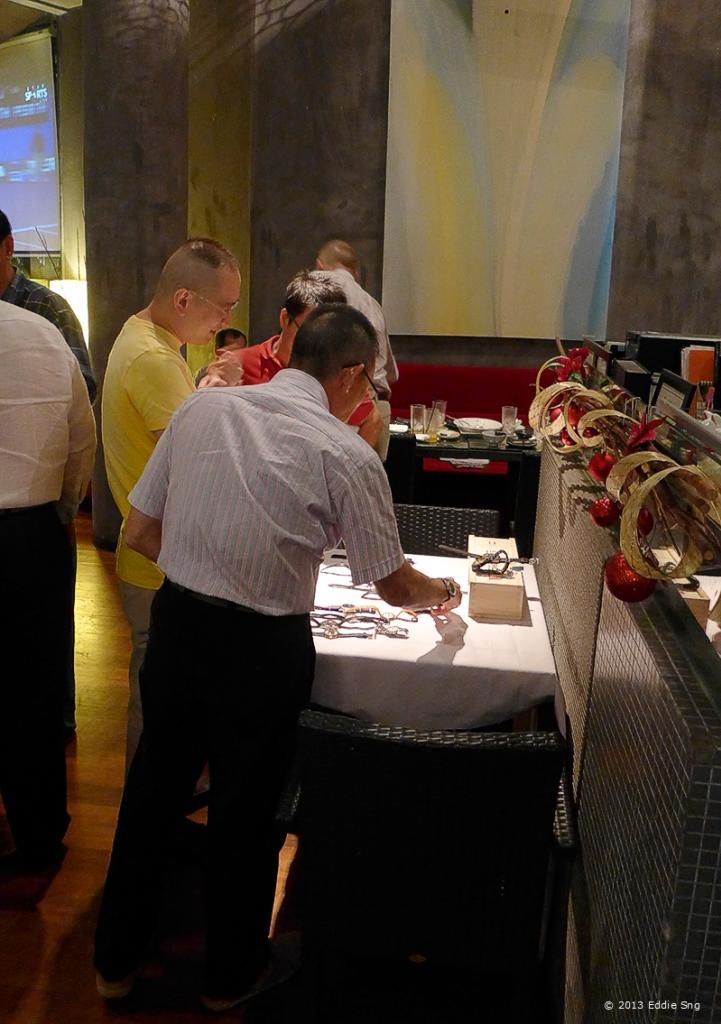 This time around, we thought two good themes would be "The First Mechanical" and your "Latest Mechanical". Some surprising watches in the "Latest" category. Three Seven Friday - all three of the same variant P2-01. What a coincidence! And three Seiko Monsters - 2 anniversary pieces and one Moon Monster.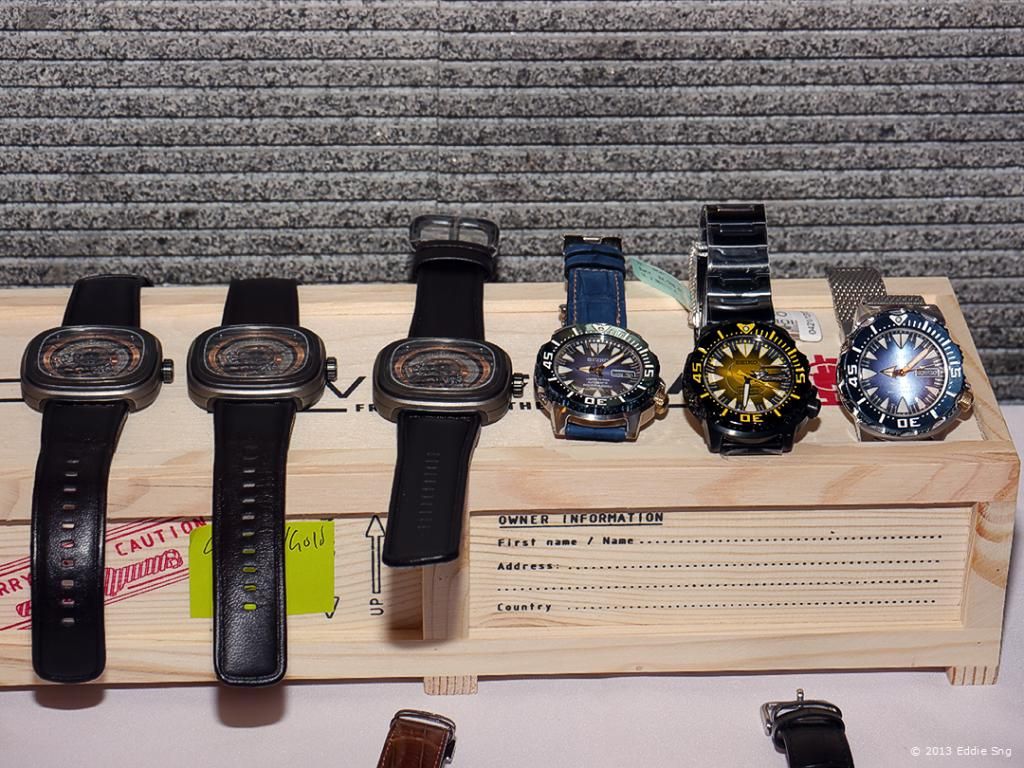 Some "First" pieces include Oris, IWC, Omega, Baume & Mercier, Tudor just to name a few.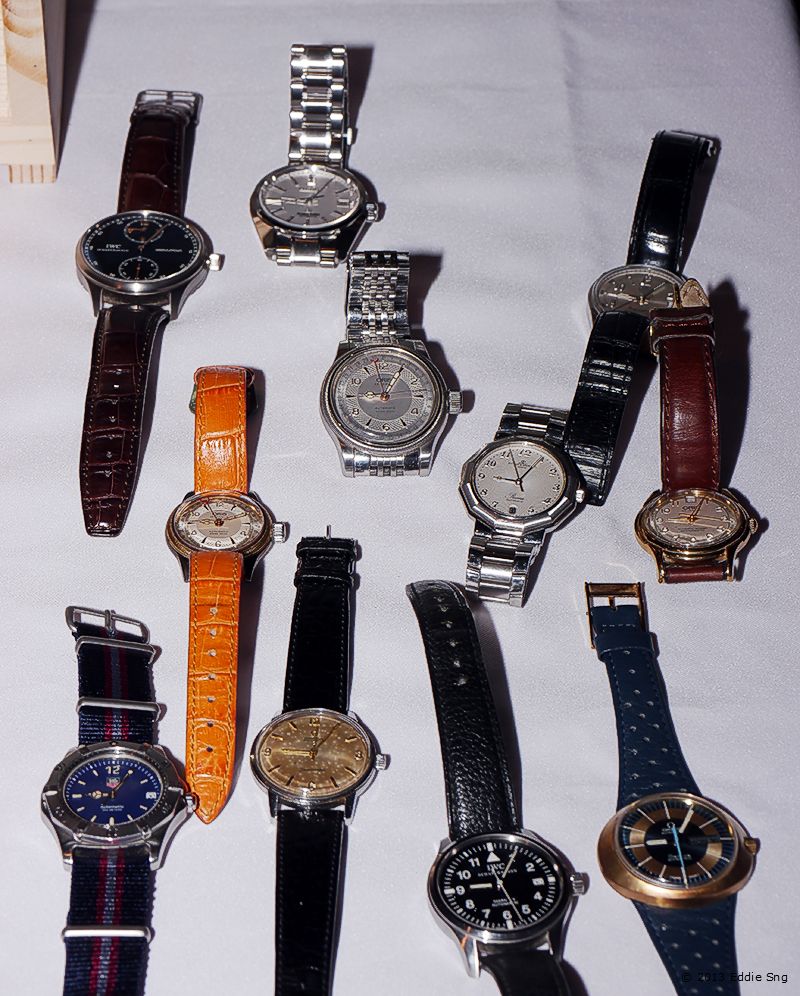 Also a Timex, Seiko 5 and then some like the Patek and Habring in the "Latest" corner.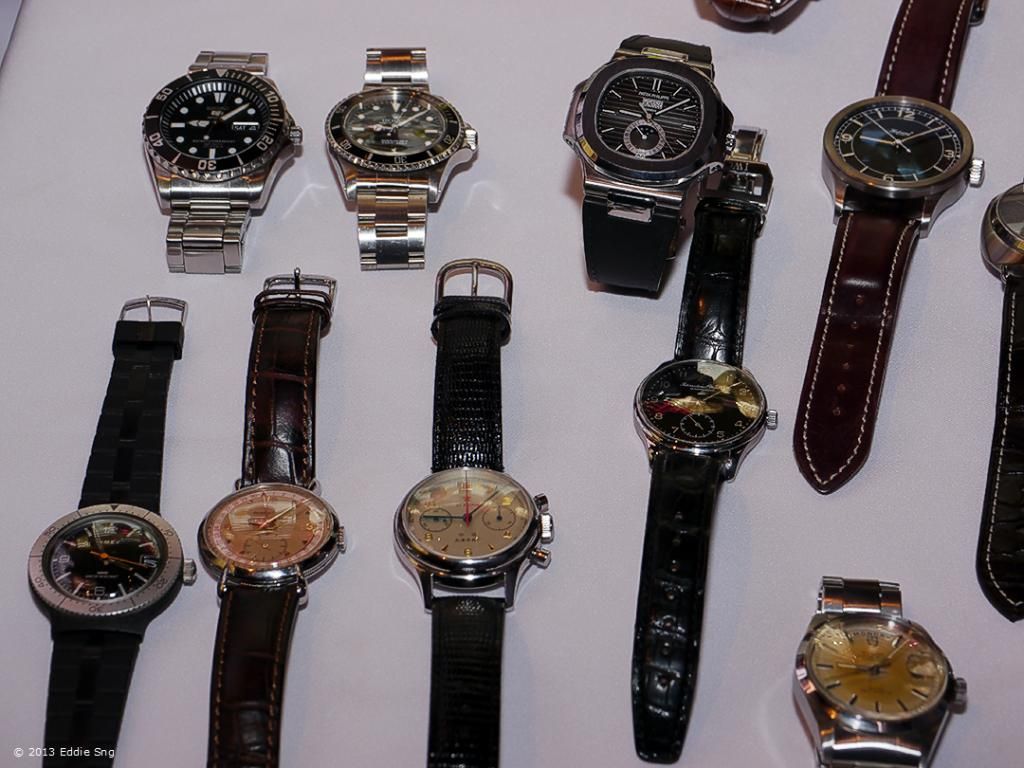 A close up of the Sorna Bullhead Chrono. In gatherings like these, one gets to see watches previously unknown especially to a newbie like me who only started in mid 2000.

A Tugaris automatic Day/Date.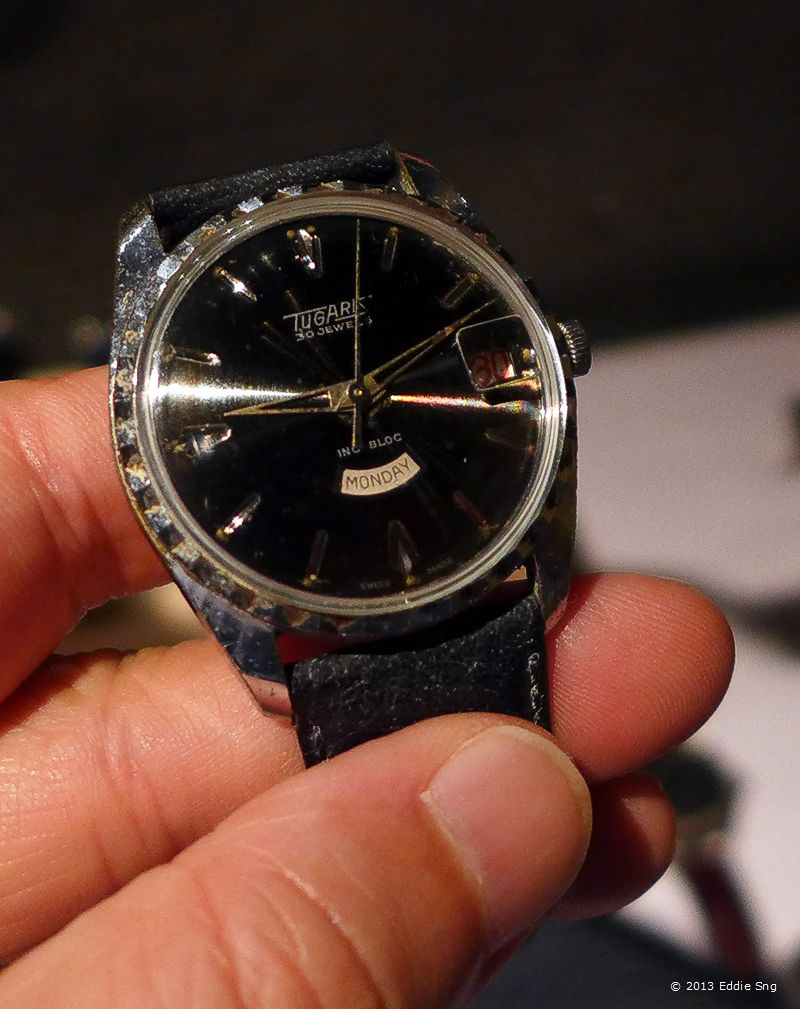 A Timex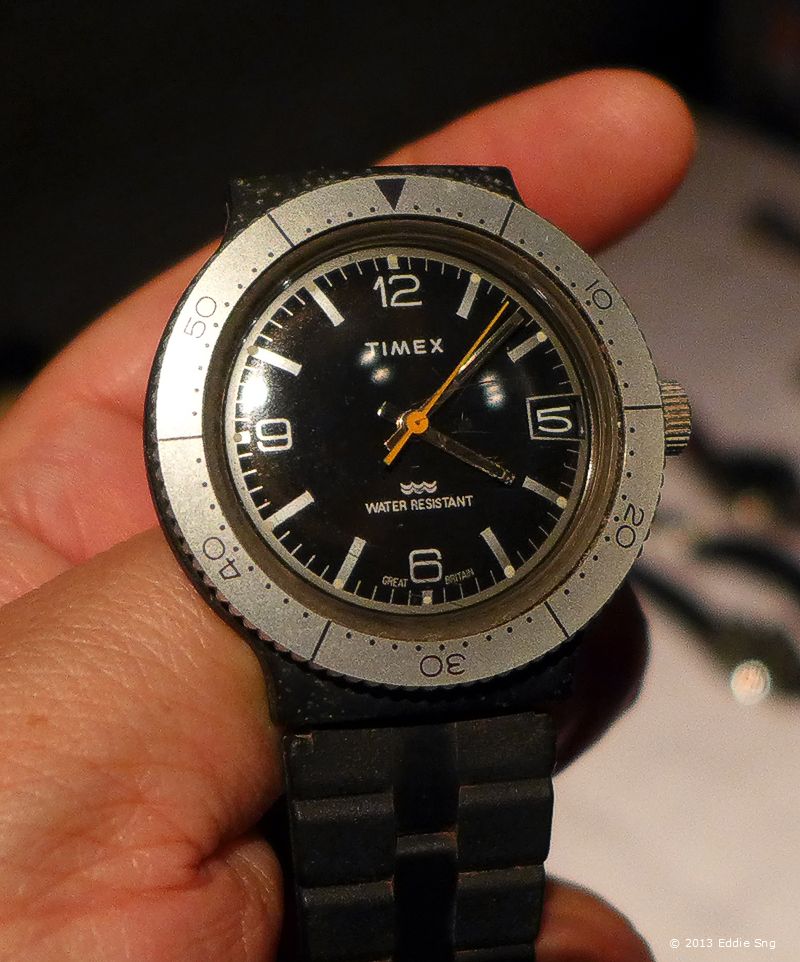 An automatic early edition of the Tag Heuer.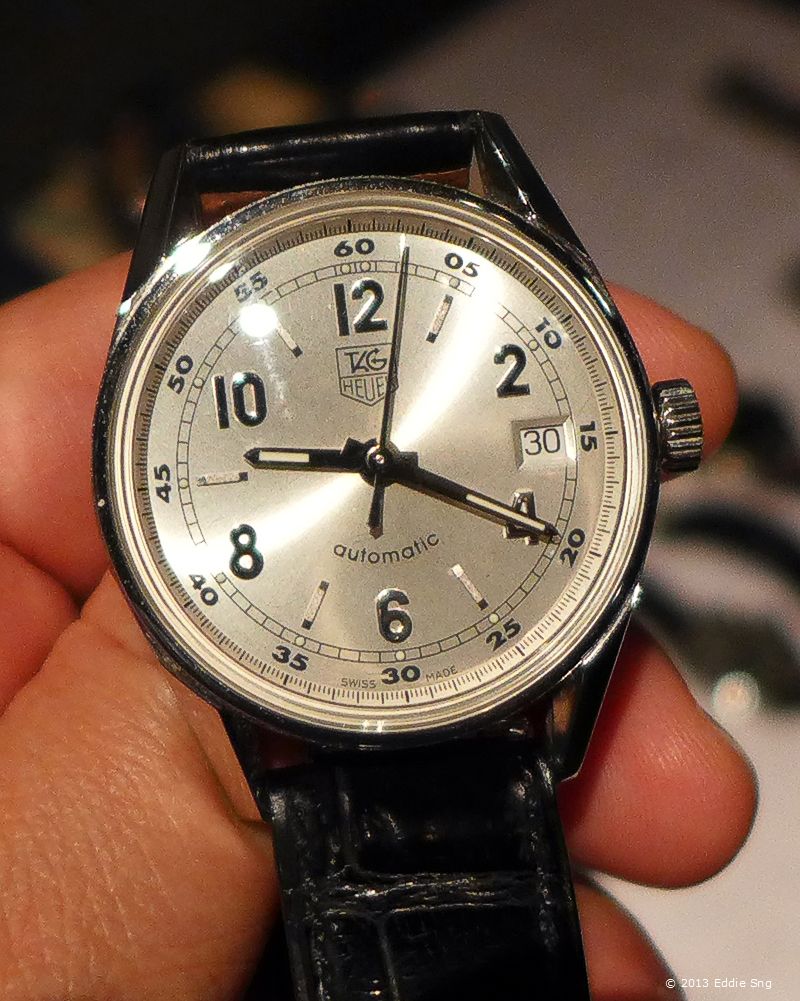 An IWC "Baby" Portuguese ref 3531 in steel and black dial. What a classic!

An Oris Pointer Date.

Another Oris but this time an anti-magnetic piece.

A Tudor Oyster Price Day/Date.

An Omega Dynamic vintage - sorry for the poor photos as these were taken in restaurant setting without flash.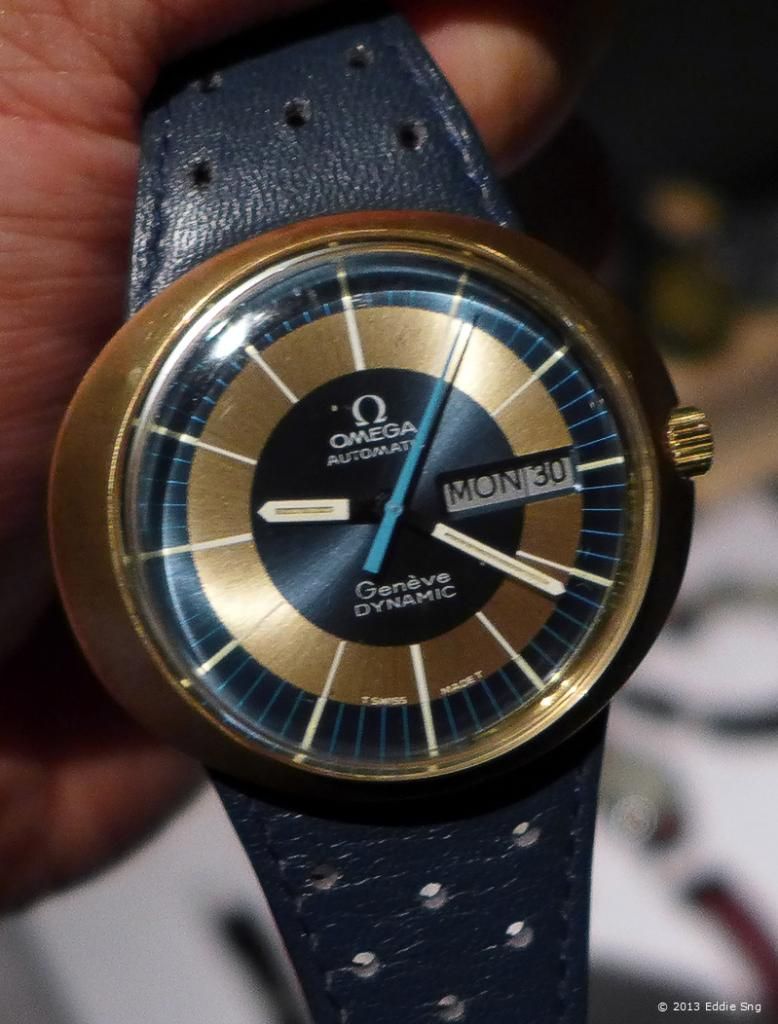 Another rather interesting piece by Seiko 5 - somewhat resembles a Rolex.

And in the new corner, the award winning Habring Pilot Quartz… hahaha, it is a Dead Beat Seconds.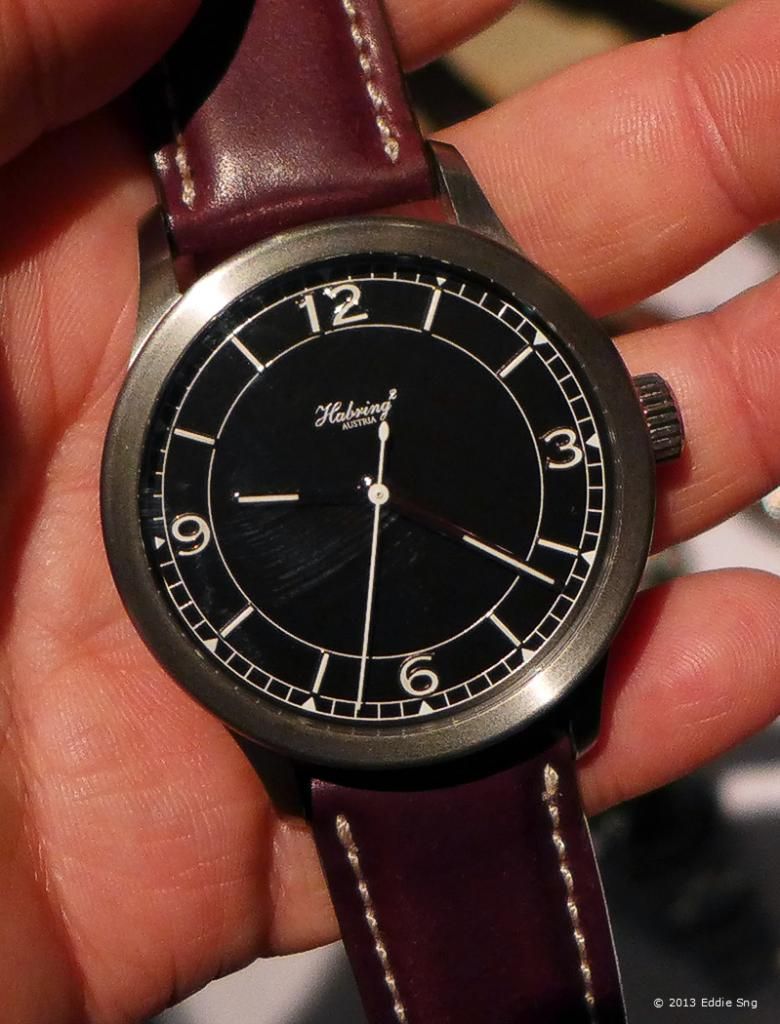 And one would have thought this would be a "first" but it actually was bought recently in China. A Chinese chronograph. A 21 jewel manual winding chrono.

Then there was the Patek Nautilus Annual Calendar. Not under a "First" category but the "Latest".

A Dornbluth…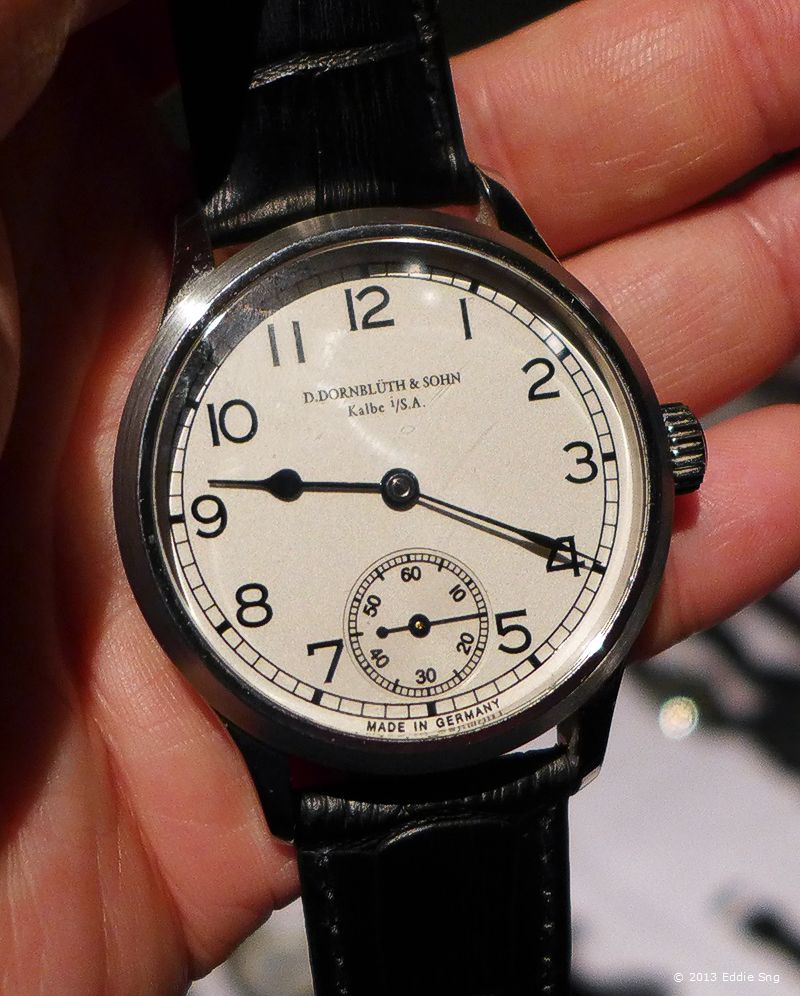 Almost full table shot. Can you spot the Rolex 5513 and a Wempe Chronometer?

Unfortunately, I could not take pictures of all the watches but suffice to say it was another interesting gathering - a gathering of sharing and partaking of good food and drinks. Happy New Year to all watch enthusiasts and have a Happy Horological journey in 2014!
Z'en Japanese Cuisine
205 River Valley Road, UE Square #01-75 (facing Unity Street)
Singapore 238274
Telephone: +65 6732 3110