The IWC Big Pilot was one of the first few BIG timepieces to come onto the market. The original reference 5002 is well known to have the old movement beating at 18,000 beats per minute. Then IWC released the newer 5004 with a whole new dial but similar movement beating at 3 hertz instead. But there was a period in between the old and new - the transitional period.
The original 5002 BP housed the calibre 5000 which beats at the slower 18,000 beats per minute while the updated 5004 has the movement beating at 21,600 beats per minute. The difference between the 5002 and 5004 are obvious - the dial being the telling tale. The 5002 has a more classical (true to origins) look while the 5004 has a more modern touch.
Then there is the in-between - what many have come to call the Transitional. Old dial with new movement. How about the "best" of both worlds? For those who like the more classical look of the old dial but the newer beat, one has to hunt for the BP Transitional.

How does one tell the difference between the "normal" 5002 and the 5002 Transitional? Well, from the exterior there is only one tell tale sign - the crown. Of course you could put it on a machine to get the rate of the movement. But it is rather difficult to do that while on the outside.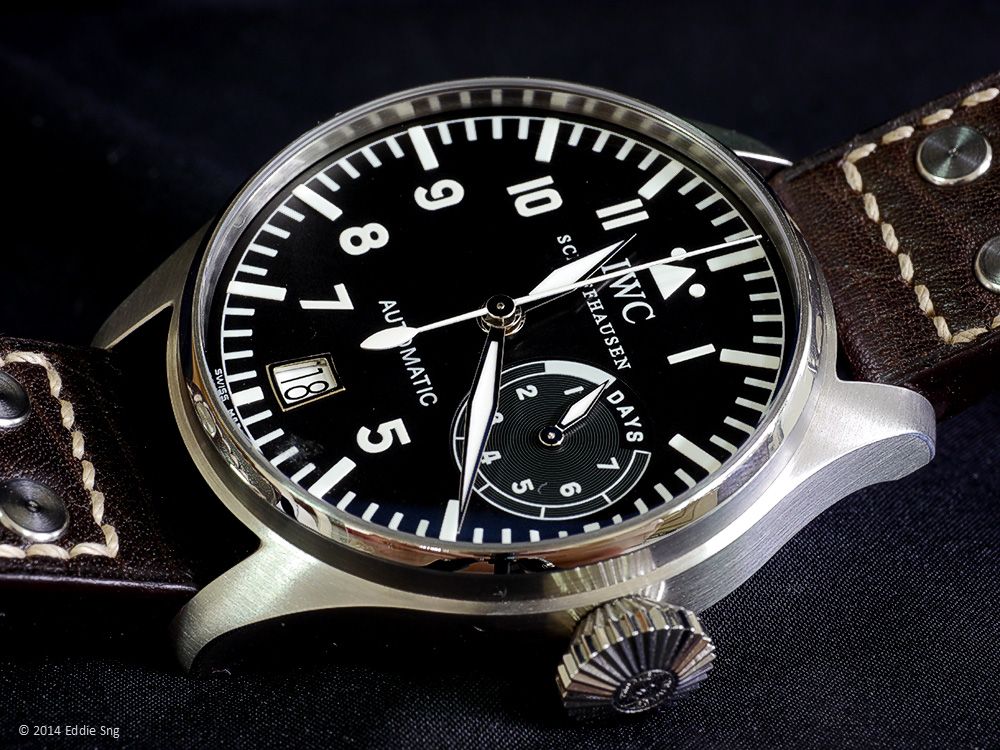 The first generation BP has a crown with the fish logo on it. The BP Transitional has the Probus Scafusia crown while retaining the old dial.

I find the dial of the 5002 more endearing than the 5004 so if I were to choose, then 5002 it will be for me.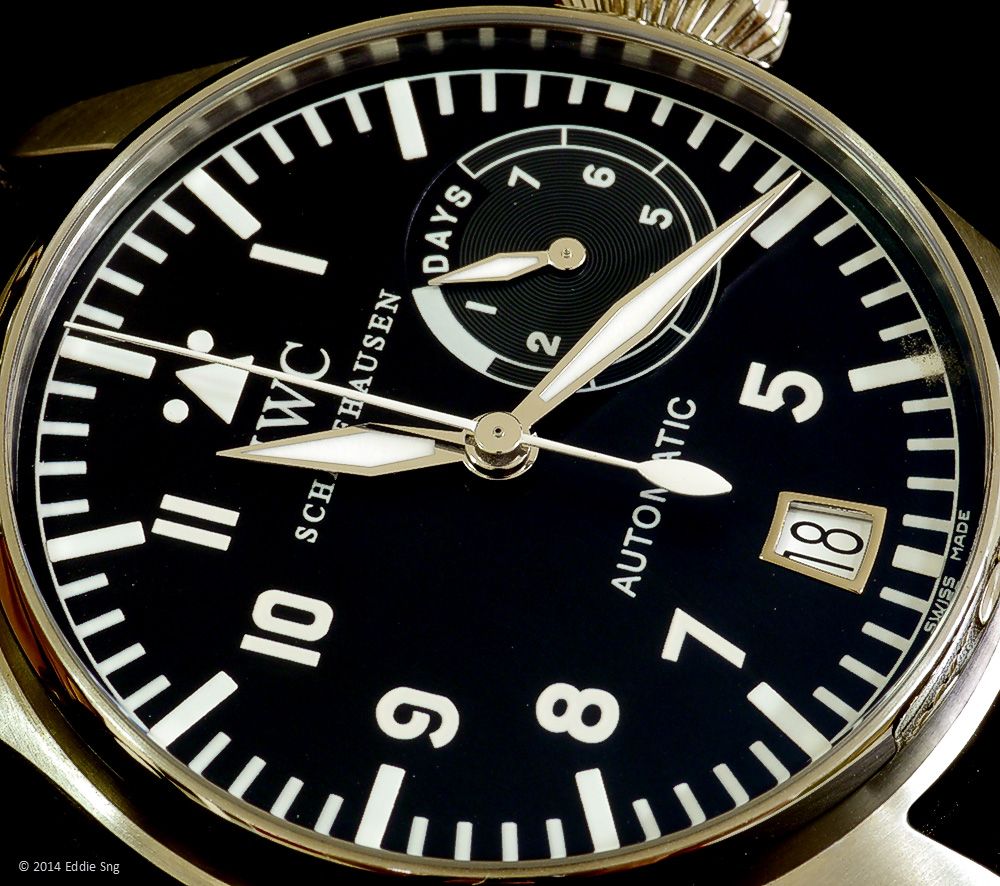 The dial of the 5002 gets the roots from the original pilot watches that IWC is famed for. And that is what I actually like it for. The dial is rather clean and well made. The BP comes with the calibre 5000 with 7 days power reserve and the Pellaton winding mechanism.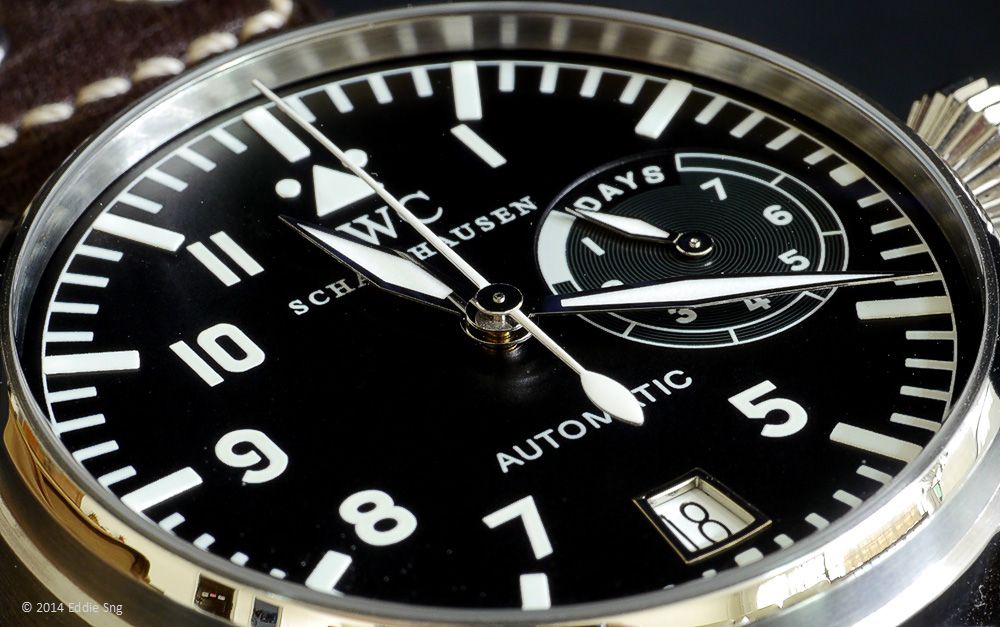 The only "anomaly" is the date window at 6 o'clock. I believe the original Pilots' watch does not come with the date.

And of course they did not come with 7 days power reserve too.

The case back is solid proudly announcing the Big Pilot heritage.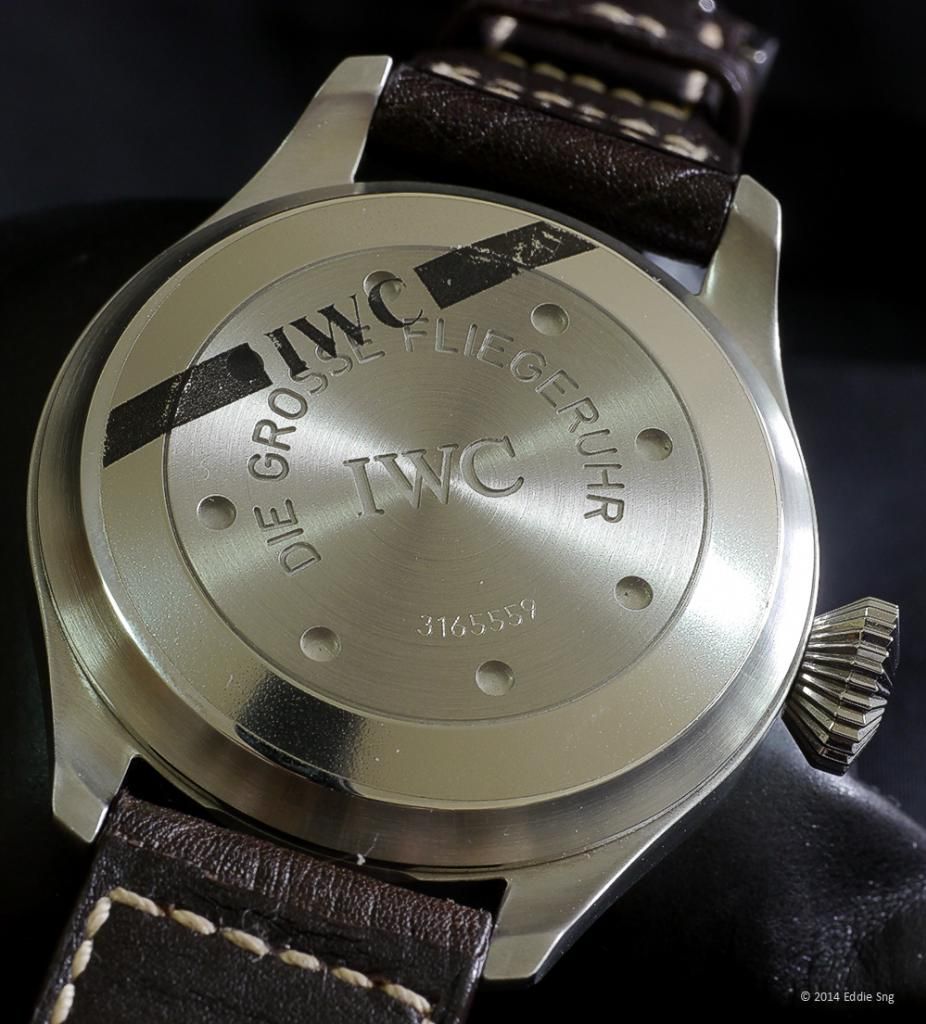 Timepieces comes with a brown leather strap and folding clasp.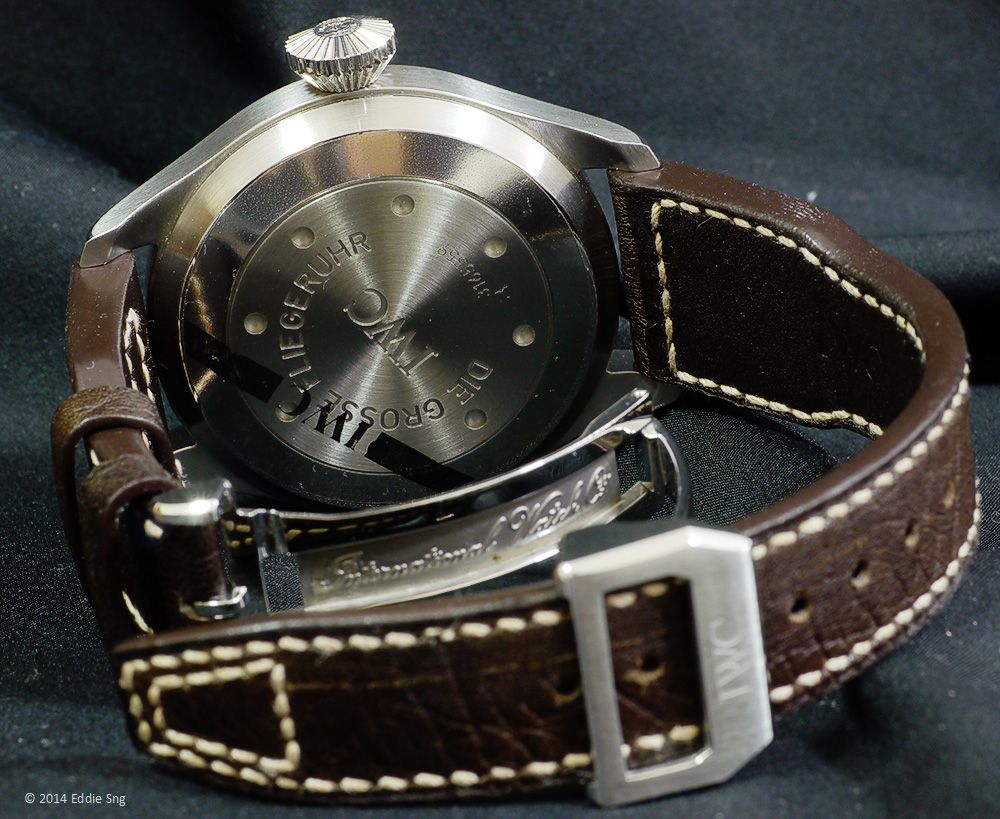 But at 46mm, the watch is rather big for my puny wrist. So as much as I like the BP this is probably not the one for me.

But I do have the Mark XV which incidentally was my first mechanical timepiece and is probably as close to a Pilot's watch for me as it would get.