We were hosted by The Hour Glass on the day of the unveiling of the new Horological Machine Number 6 from Max Busser & Friends.
The venue was a private room at the Grand Hyatt Mezza9 restaurant and hosted within the wine cellar! Cool stuff for a cool timepiece launch.

Max explained how the timepiece was inspired by his childhood character of Captain Future and the space station in that series. See how the HM6 "time capsules" resembles the space station capsule?

But not only that, he also spoke about how he was influenced by BioDesign and the works of Luigi Colani. The form and the flowing designs of Colani is evident in the HM6 and Max paid tribute to that influence.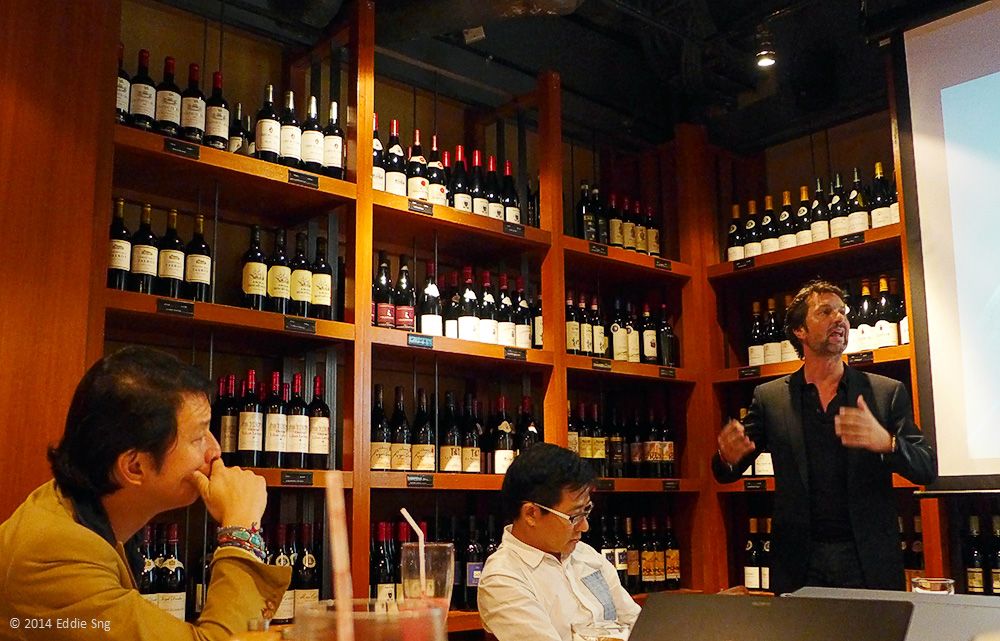 As with many engineering feat, the engineers have more say but with the HM6 Max and the design team was adamant on what needed to fit into the timepiece. Otherwise, it will be all to easy to make the watch a lot larger than the final product.
The final product is breathtaking. Looking like a vehicle straight out of a sci-fi movie, the HM6 is ultra light being that it is made of titanium. The first piece was delivered to Singapore already.

The timepiece sits nicely on the wrist. And I think it is an instant hit - not only with the men but also with the women who probably see this as a high jewellery art piece. I like it! No, I love it!!! What do you think?
Thanks to The Hour Glass for hosting the event. More detailed report on the HM6 to come.